Greetings TDH Community.
I've decided to put together an ESB Fett and have collected a number of items over several months and plan to knock out a lot of the build in what little free time that I have. I have already begun, but the progress has been slow. I aim to pick up the pace and hopefully suit up and approve by summer. I will be prepping and painting my own kit, and I hope to receive help and feedback from this great community of Fett Fanatics. I have already had the pleasure of speaking with several folks from the community and have had the honor of meeting a few in person.
My aim is to build the kit per the 501st CRL
Costuming:BH Boba Fett-ESB - Databank
and cross check it with the Mandalorian Mercenaries CRL
Boba Fett (Empire Strikes Back) | Mandalorian Mercs Costume Club
-- but I will not be following the strict "film accuracy/canon" build regarding parts, until I am able to troop with my standard build, rather I will upgrade over time and if I'm crazy enough, collect original 'found parts' over the years. I plan to attain a high quality status, but approval and troop status is the goal. I plan to at least have servos in the helmet, and LEDs in the Jetpack and Gauntlets.

Here is where I am as of 11.27.17:
Updated main thread items to include new acquisitions: 01.20.18

Helmet per Wasted Fett

"Hero" Armor per Wasted Fett
Jetpack per Man of War Studios
Soft Parts per Man of War Studios
Gloves, Flight Suit, Rope Belt, Pockets, Cape, Vest (not pictured)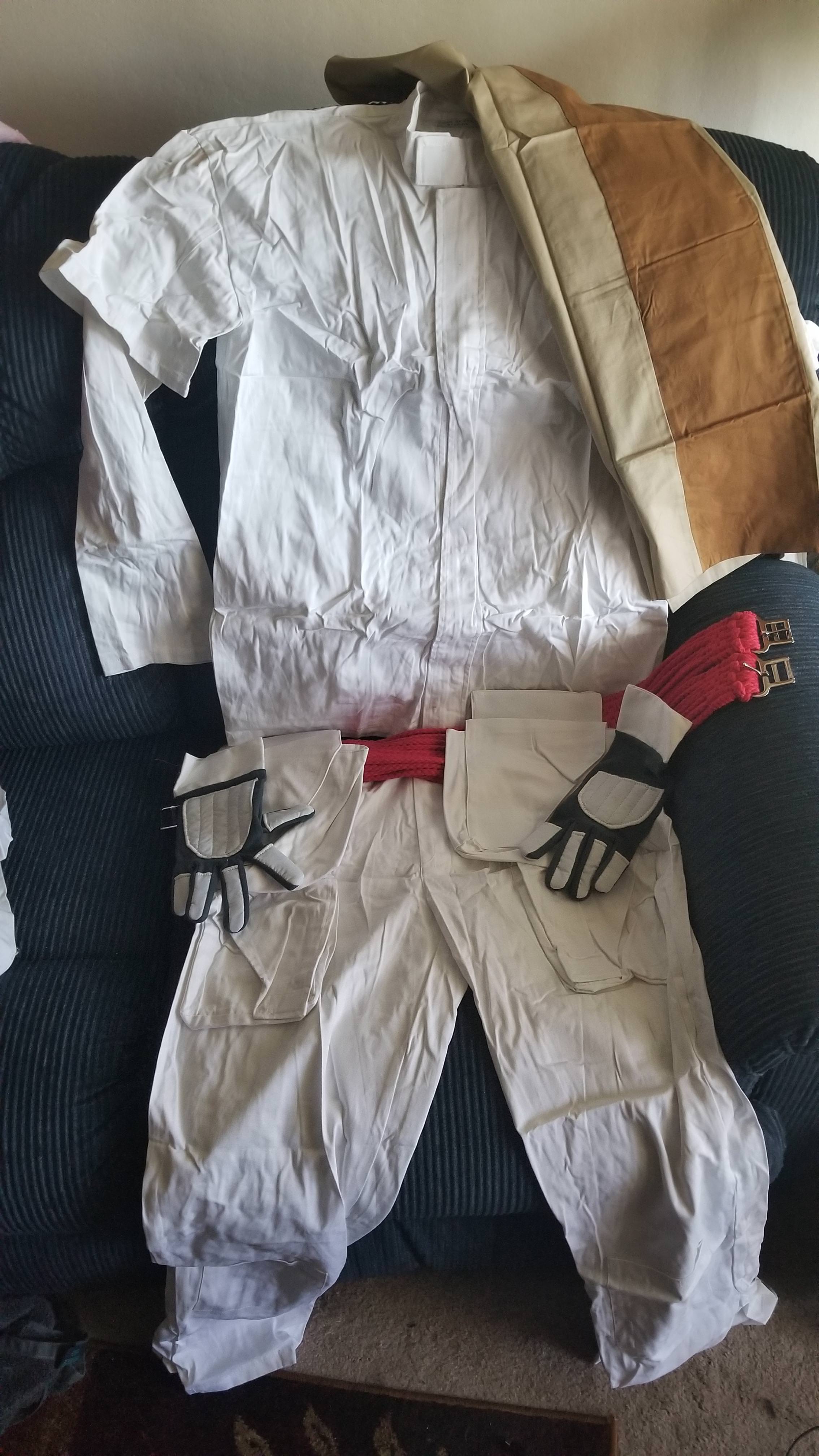 Gauntlets and Shin Tools per Man of War Studios
Chest LEDs per Fettronics
Boot Spikes per Evolution_Props
(eBay) - Item to be upgraded with MachineCraft Replicas

Gauntlet Darts per Machine Craft Replicas (Updated 01/20/18)

Boots per Man of War Studios (Updated 01/20/18)

Items missing for completion:
EE-3, Side Arm, Holster, Ammo belt, Jetpack Harness, Wookiee Braids (horse hair)
In the comments I will update my progression as photos are taken of steps leading to completion of each item. Feed back is welcome, as are links to tutorials that may be helpful. Here are a few that I am following, or will at least keep an eye on while I work on this project - which you may or may not be able to access, but are here for my reference.
Wasted Fett Helmet Assembly:
How To Assemble Boba Fett Helmet - WASTED FETT

Marie-Ann's Pro-Build
:
Login
Happy Trooper EE-3 DIY:
MachineCraft Replicas:
For Sale - **MachineCraft Replicas Consolidated Sales Thread** (Boba Fett Metal Parts)
I will be happy to leave reviews of my chosen items and post requested photos of each item or stage of my progress - please leave a comment or request. Thanks everyone.
Last edited: