Almost there! Did a test this past week on my helmet before replicating the results on rnbuda's to make sure I was satisfied with the custom mix results....and yes, I certainly am.
For the cheeks and dome, I decided to use some trusty enamel colors, along with an enamel equivalent of my newly-found gray that appears on the entire helmet.
Problem was, after looking at numerous photos of the ESB hero that weren't soaked in flash, I came to the conclusion that our trusty Humbrol 78 was WAY too olive on the green scale for the main dome and cheeks green. After multiple-angle photos of the real deal, I came to the conclusion that the green used had much more of a "bluish" hue to the green. Part of that IS from the weathering, but as a base color, I think Humbrol 78 could use some work.
MUCH better. Taking the Humbrol 78 and adding drops of blue and light gray (no real ratio, it was all drop and mix at this point), I was finally satisfied with my color.
The part of the helmet that equals the back panels in the "tedious torture" department...the killstripes. After an hour (or so), I got these things set.
After gazing at reference photos, I mixed some yellow with a DROP of brown to dull it up and remove some of the vibrance. Gradual drops of orange were added to fade. It's also important to note that as the killstripes get "newer", they have more of a "ridge" to their sides from over-spray, and should NOT be steel-wooled down.
Very, very happy.
So clean. That'll change soon.
Only 2 main layers to go, in addition to the ears (which will be painted after the visor trim since the ears color extends to the "platforms" of the trim). Once I'm done with the layers, the entire helmet will receive a once over with hours (and hours) of fine detailing using pigments, airbrush splatters, x-acto gouging, and whatever other wonderful stuff I can replicate.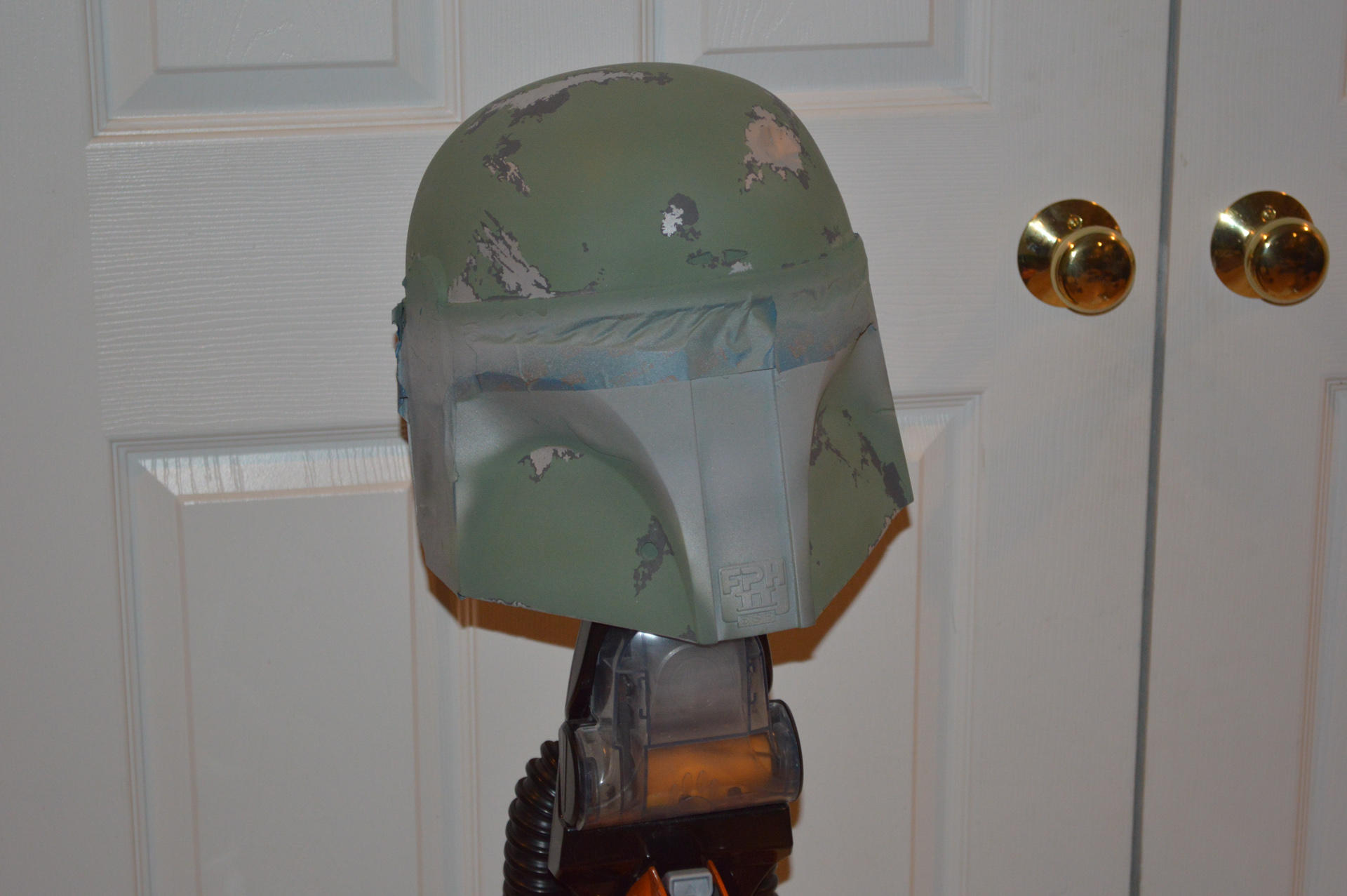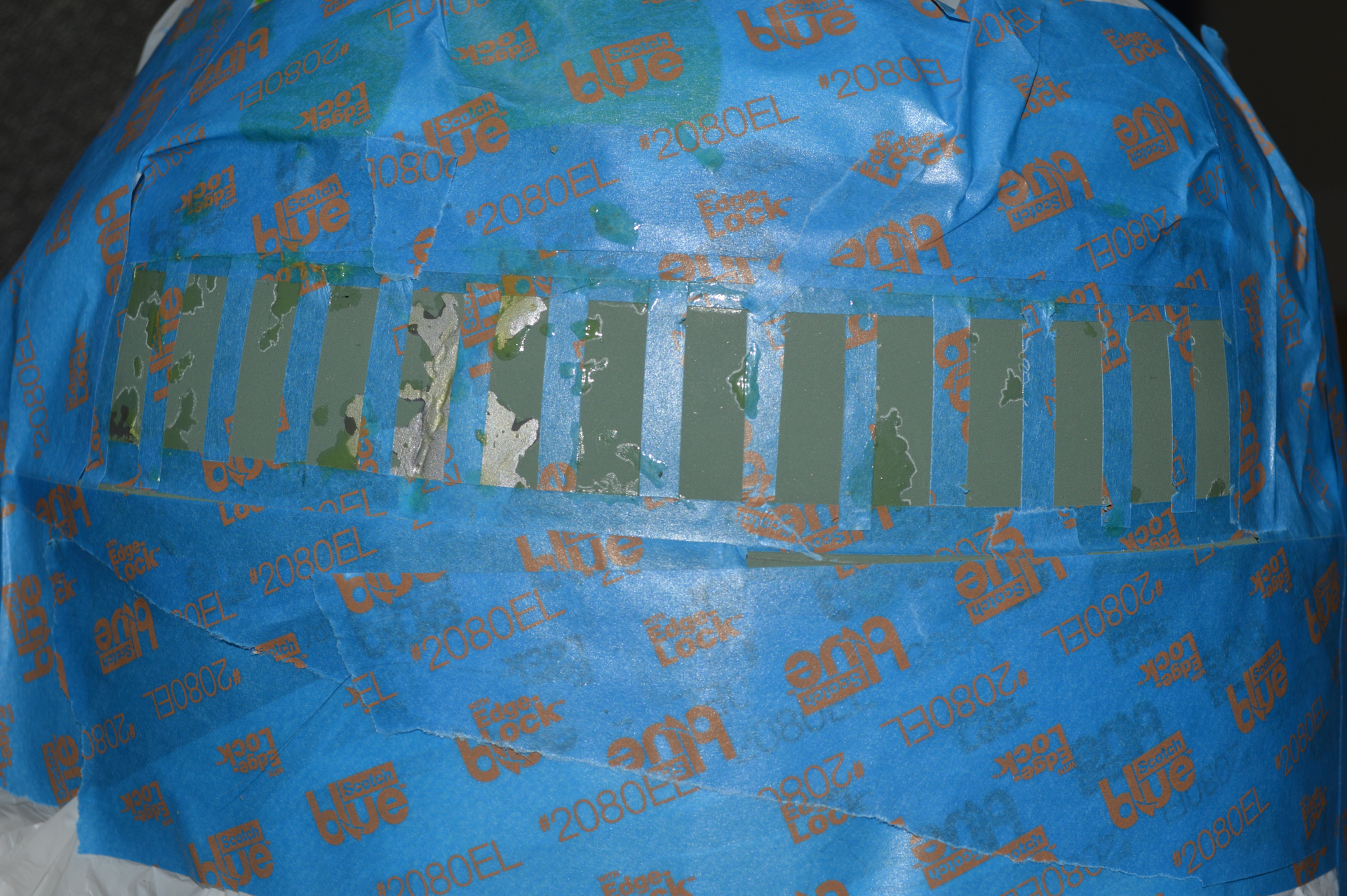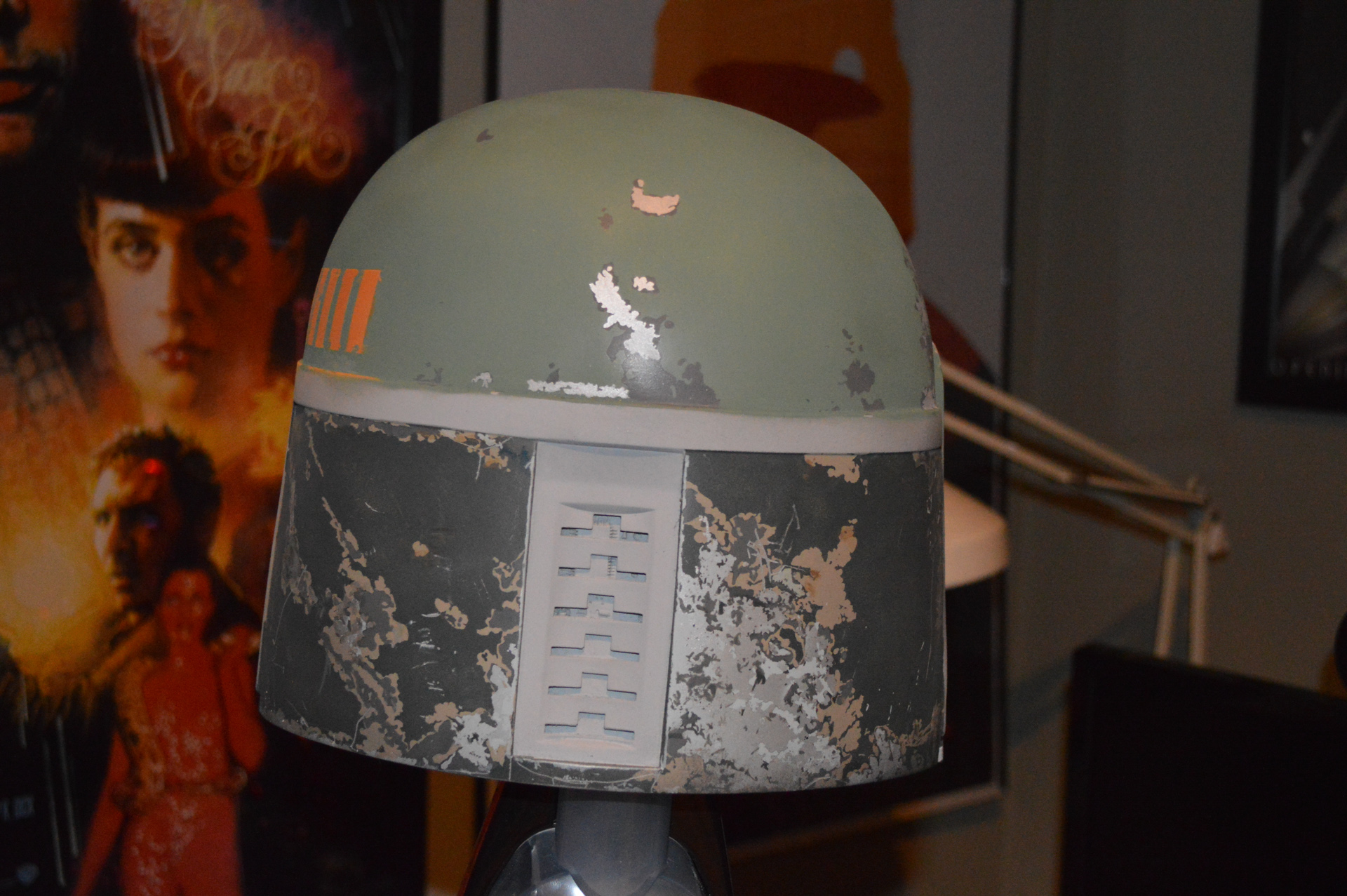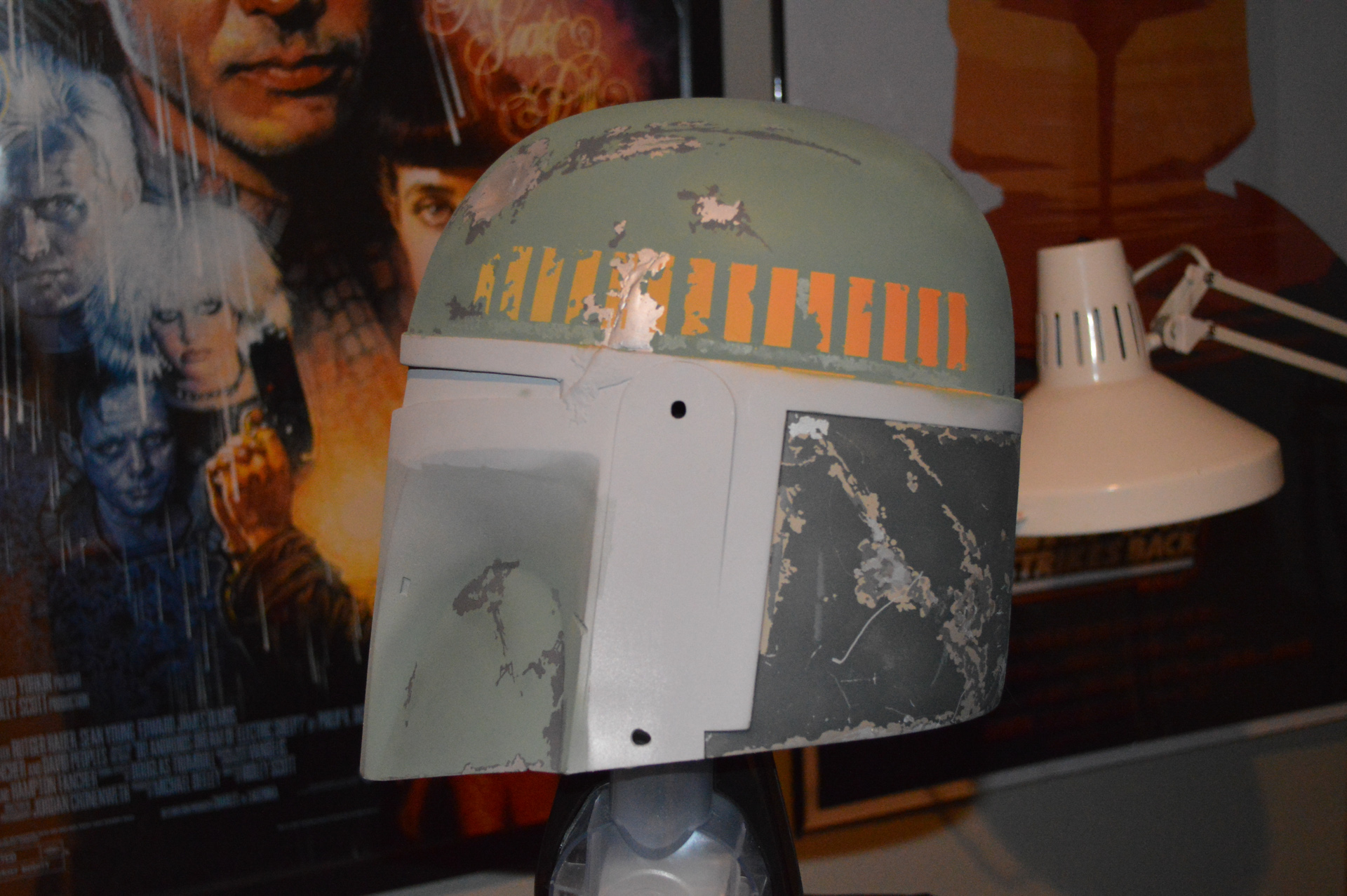 Last edited by a moderator: