Hi All!
While trying to wrap-up a few odds and ends for
my EE-3 build
, I realized that I had not yet dilled the "mystery holes" into the end of my MPP and so I began researching their precise placement.
Disclaimer: I must first admit that I'm not very educated in - and/or experienced with - the proper methods for determining these types of things but that doesn't stop me from attempting to muddle my way through based upon general logic/reasoning. If anyone has advice, pointers and/or know of any learning resources (preferably reasonably priced) for this type of thing then I would be very interested in picking-up some skills in 'photogrammetry' and such.; I think that's the right term anyways?!?
At any rate, I found the photo below from within a post made by
The5thHorseman
in
an earlier thread
....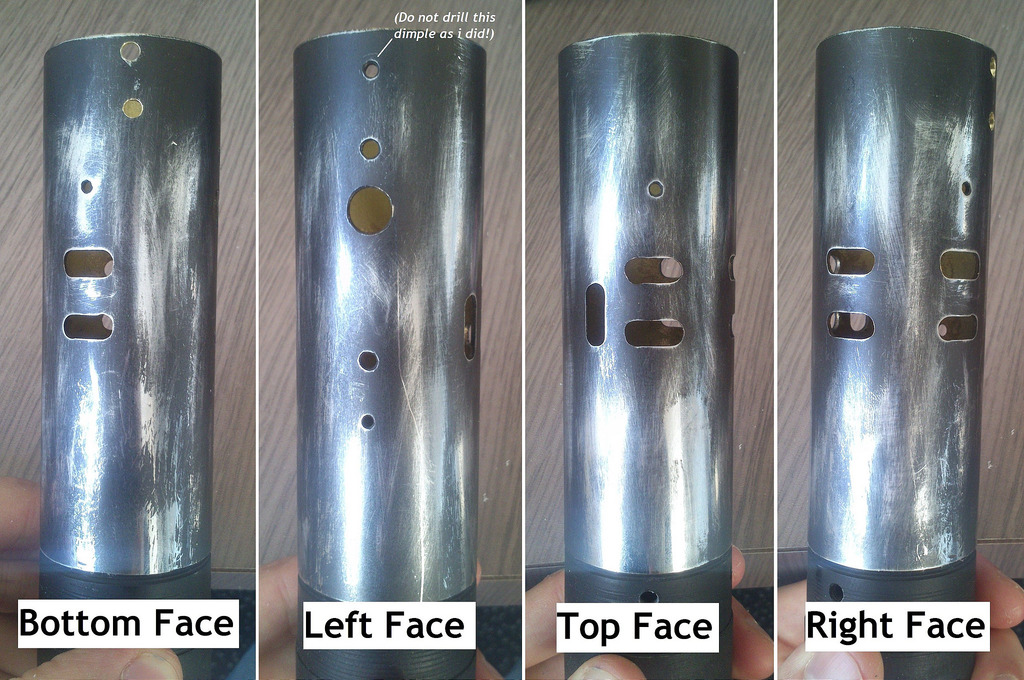 ...but the "Mystery Holes'" misalignment pushed me to do some further investigation.
As it turns out, however, my (uneducated/inexperienced; see disclaimer above) calculations seem to point to an even greater misalignment, as-in perhaps 8 degrees of difference?!? Perhaps someone w/ more experience might examine the pictures below and help me understand where my logic would be flawed? Note that the full original photo is also included for reference.
Based upon
this reference photo
posted by
Art Andrews
: