Hmmm...went to Amazon Hose and Rubber. This is the closest they could find to Zam's hose. Let's see if I can turn a blue tube into something more accurate.
So far so good. Mixed black acrylic with a little white to make it not so black. Then added Thistle green to give it a little dirty rusty look. So far so good...Need to let it dry so I can add the rust tones.
Added a burnt umber mixed with pink. Pink, you say? I can't find my red. I think I'm going to have to make a craft store run.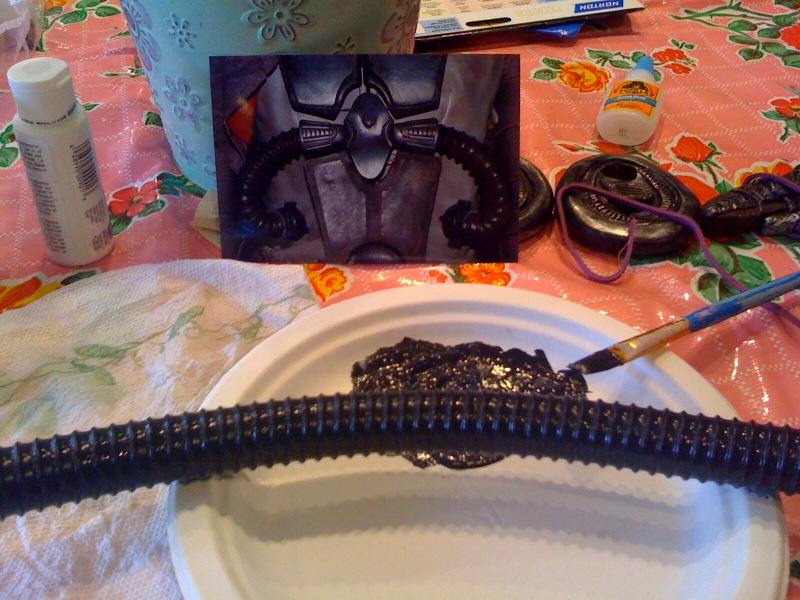 Last edited by a moderator: