This project has been sitting on the shelf for over 2 years now & finally getting going on it. My wife decided that she wanted a Shae Vizla costume. At the time I was looking to see what was involved in getting this moving Mynock came up with a helmet which I got in on his run. Absolutely a gorgeous helmet. So this has been sitting on sidelines since & after being selfish & finishing up another kit for myself it is now my wife's turn to get a Mando kit. In that time I have been able to improve some skills which will help this build & have a pretty good plan to execute this challenging build. This build will be heavily 3D designed & have a large portion of it 3D printed. There will be some pep work done for some of the pieces.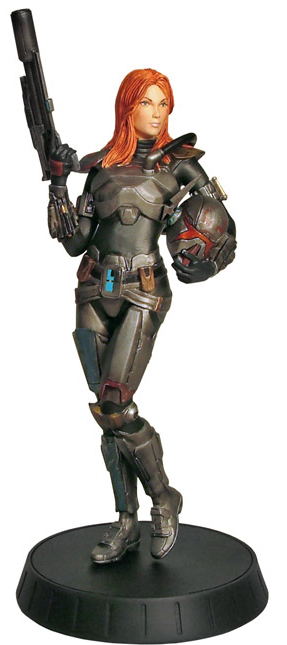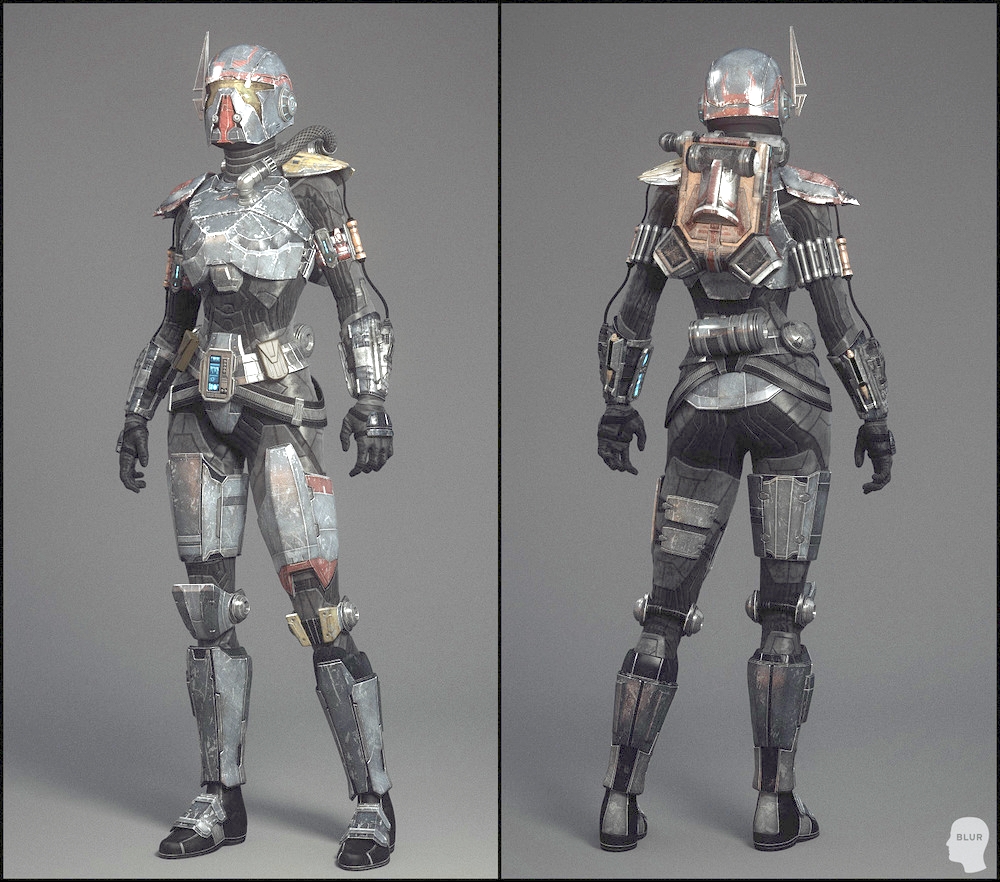 As stated the helmet is from Mynock.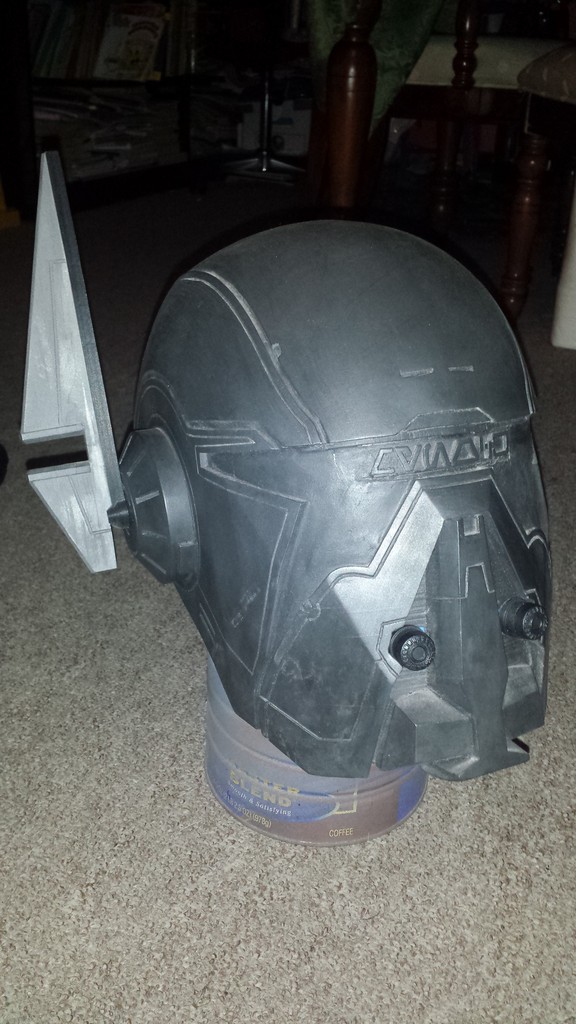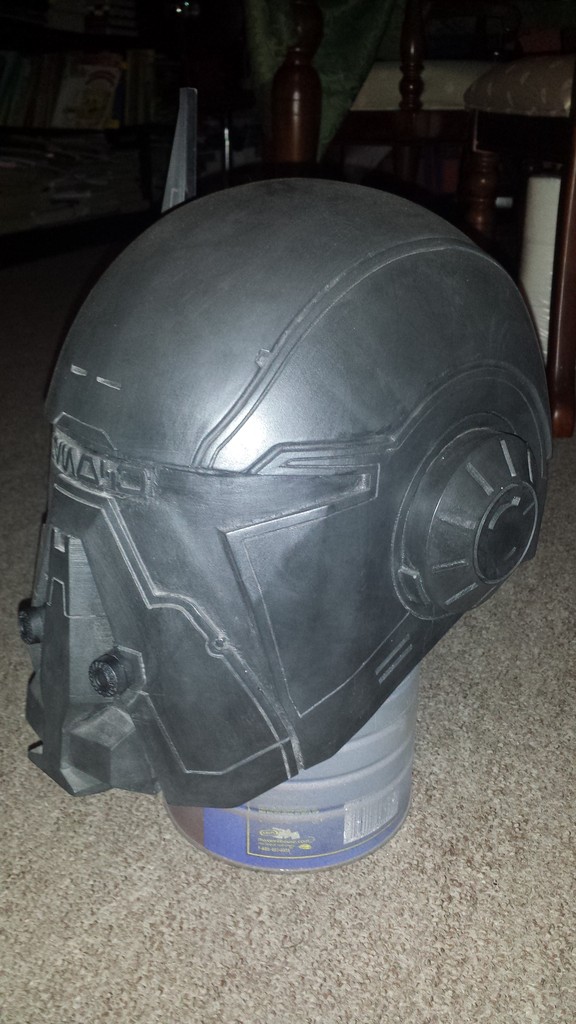 I have started working on the armor. I plan on going the route of 3D printing & possibly pep mix. Starting with the chest, which is a tough piece to say the least due to all the angles & sections. Hard to nail it down from photos but think I got it pretty close. Plus this is designed around my wife, she isn't exactly 6 foot & thin as a rail so the proportions had to be modded more for her physique. A couple of renders from the design of the chest armor & back plate. I plan on 3D printing these 2 pieces so in order to verify fits I created a pep file & made both pieces to test fit to my wife. This is an extra step but I did find that I needed to tweak some parts of each.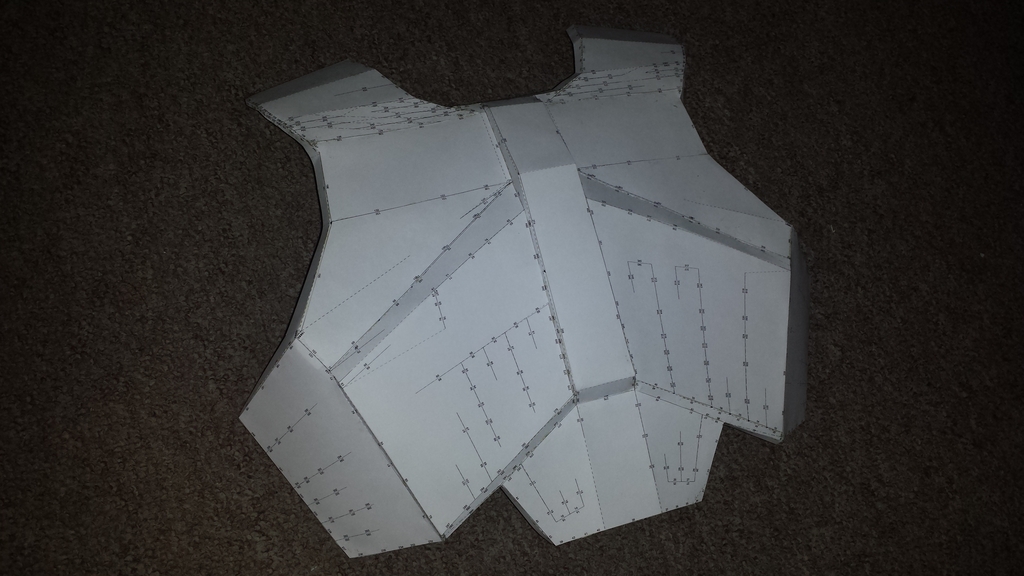 I have designed the gauntlets up in 3D & they will be 3D printed. These will be printed as upper, lower, & rocket,all as 1 piece each. The display control that goes on the bottom of the left gauntlet will need to be designed then these are complete. I may have some minor tweeks but pretty much ready to print. The upper & lower halves will hinge & they will interlock through the middle. I will be adding a decorative strap around the middle of the lower halves.