People,
Been working on a new project over the past month, the Shae Visla Bounty Hunter Helmet from the SWTOR trailer "Deceived". It is the beginning of a full SWTOR BH armor build I plan on completing over the next few months. The helmet is seen both in the trailer as well as in the game, which is what my character is rocking at the moment.
I CAD modelled it using high rez screenshots and other 2D material, a process that took probably 80 hours since I am still learning the CAD process.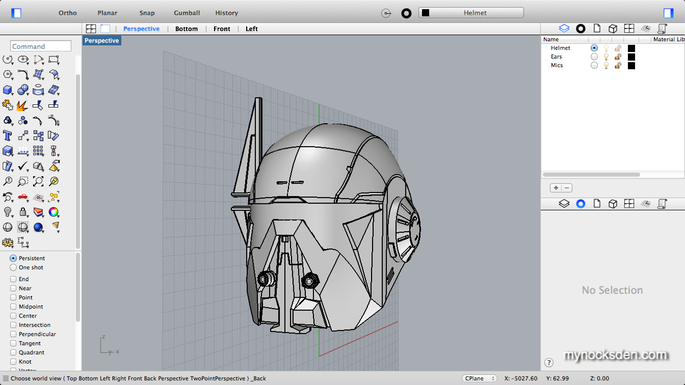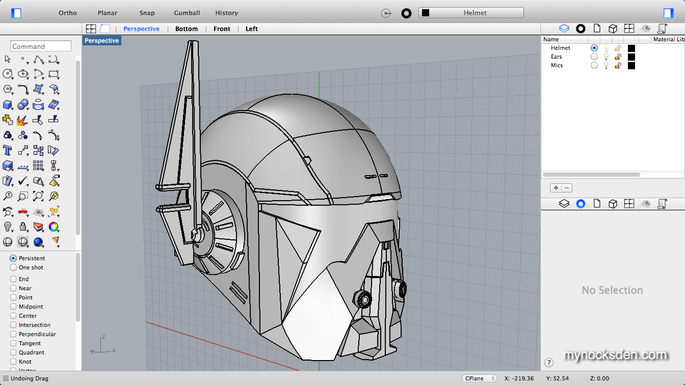 I then 3D printed the helmet on my FlashForge creator dual in pieces, a process that took 94 hours. Following that, I glued the pieces together using superglue, filled in all the gaps using BONDO, and smoothed the surface with spot putty.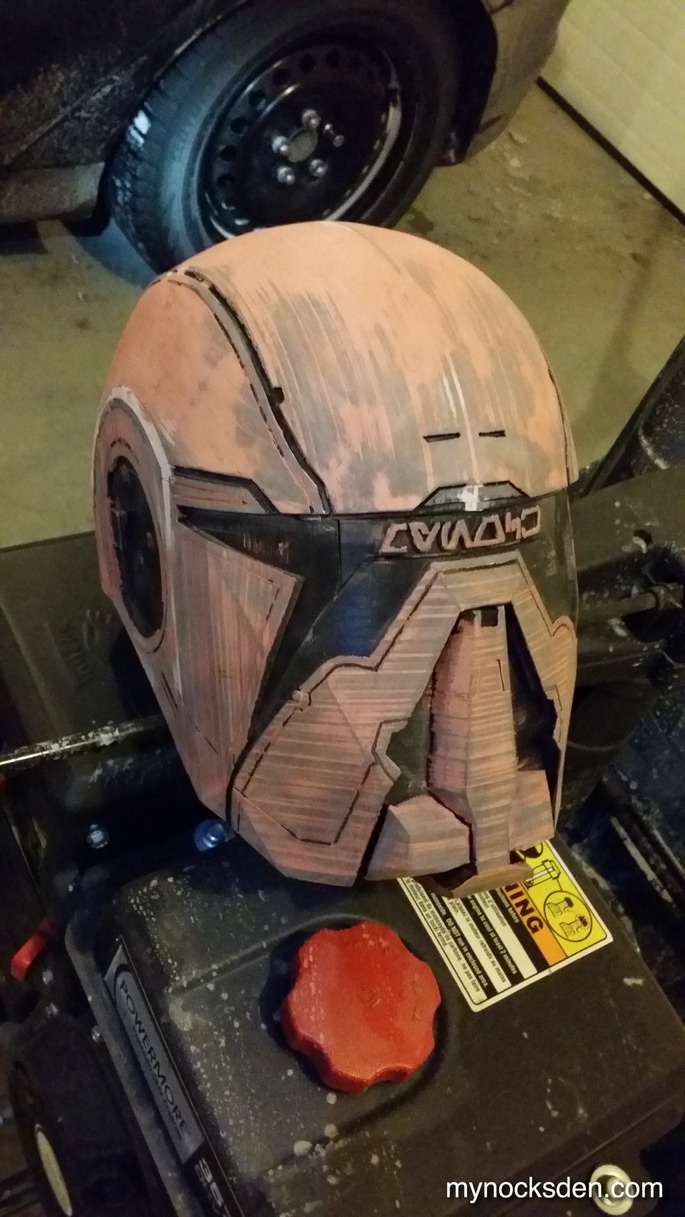 I repeated the filling/smoothing/sanding several times, and finally primed it using self sealing automotive primer from DupliColor.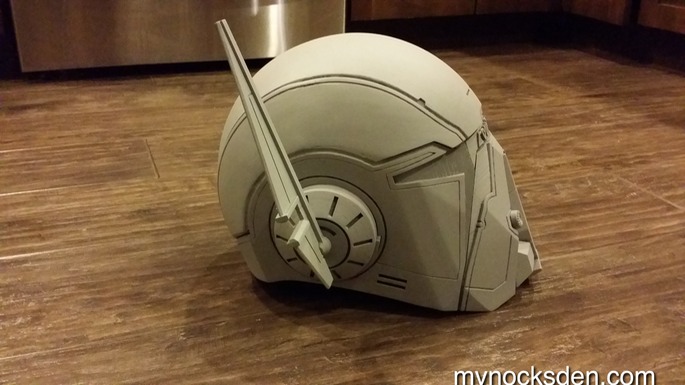 Once I touch up some small trouble areas, I will be ready to mold the helmet, and ultimately cold cast it in aluminum!
I have already completed the blaster pistol for my BH build, which is discussed at length in
this thread.
I am in the process of updating my website,
mynocksden.com
with the new helmet build notes. Once I do that, I will update this thread with more photos as well!
Last edited by a moderator: