Started this custom as a way to get out of a creative funk. Still like to share this kind of stuff on forums, far prefer this format for builds than Facebook groups or other forms of social media, anyways, plan to wrap up this build very shortly. All elements are in some level of progress.
I'll update this thread in the next couple of weeks. Hope to debut her at Dragon Con along side a custom for my husband.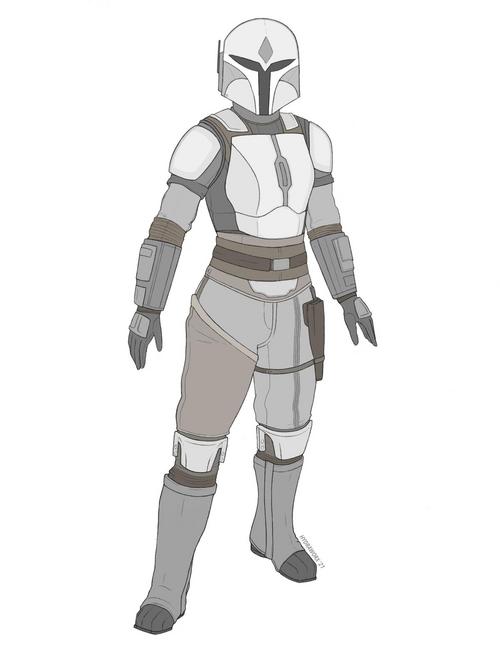 Her concept art was drawn in Procreate (iPad), aiming for a monochrome pallet. You cannot see her kidney plate or tasset plate on the opposing side of the drawing. Colors may deviate a little from this concept as this build is moving quick so fabric/paint sourcing will be a best effort situation.
The flightsuit top pattern was blocked out by referencing the Kwik Sew pattern #4032 in a cotton/elastic medium weight suiting. The vest is inspired by Bo Katan's in both pattern/cut and used stretch pleather/vinyl fabric. The waist belt is in progress.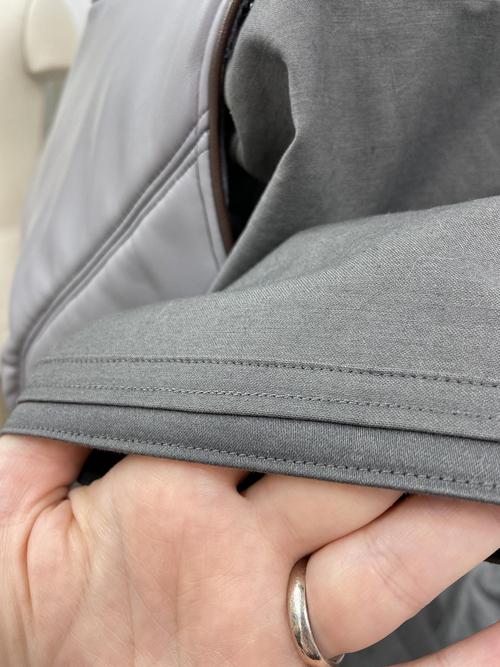 Sleeve cuff details
This is a balaclava I previously constructed, my plan is to sew and integrate a fabric mask into this piece to stay compliant with Covid-19 precautions.
Helmet progress! 3D model by my husband and I, printed and coated in urethane primer. Since this photo was snapped, we have attached the ear caps and rear vents on the helmet.
All armor pieces are in stages of being printed or primed, soft parts are in various stages of construction.