So my boba is slowly but surely starting to come together. Finished painting the helmet in October of last year and in the mean time i have been making the sintra armor plates (still missing shoulders,knee's,codpiece and back) the back is fabricated but i have to paint it
Here is the armor freshly cut out of sintra a while back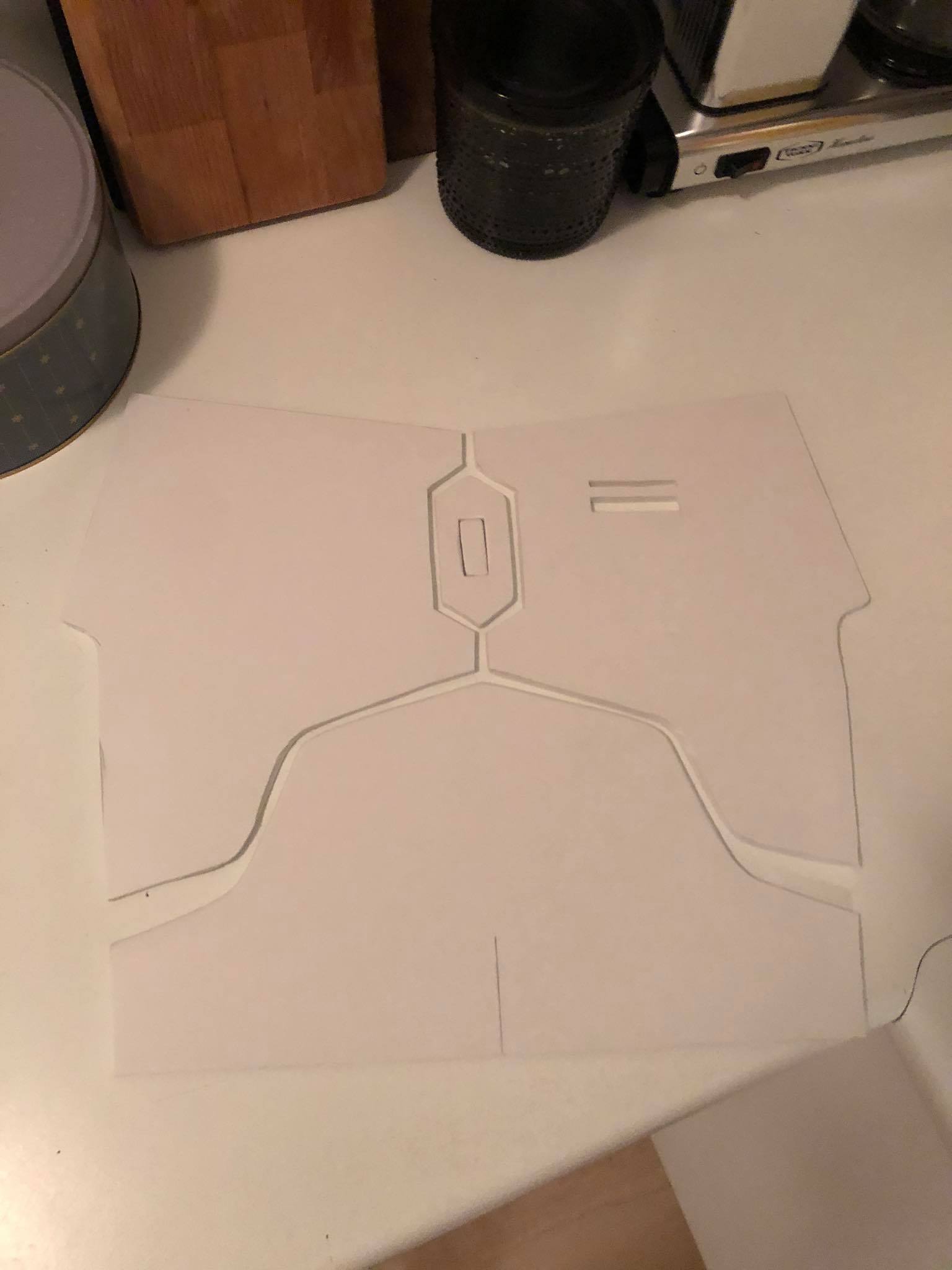 Then i sanded the edges and curved the plates to my body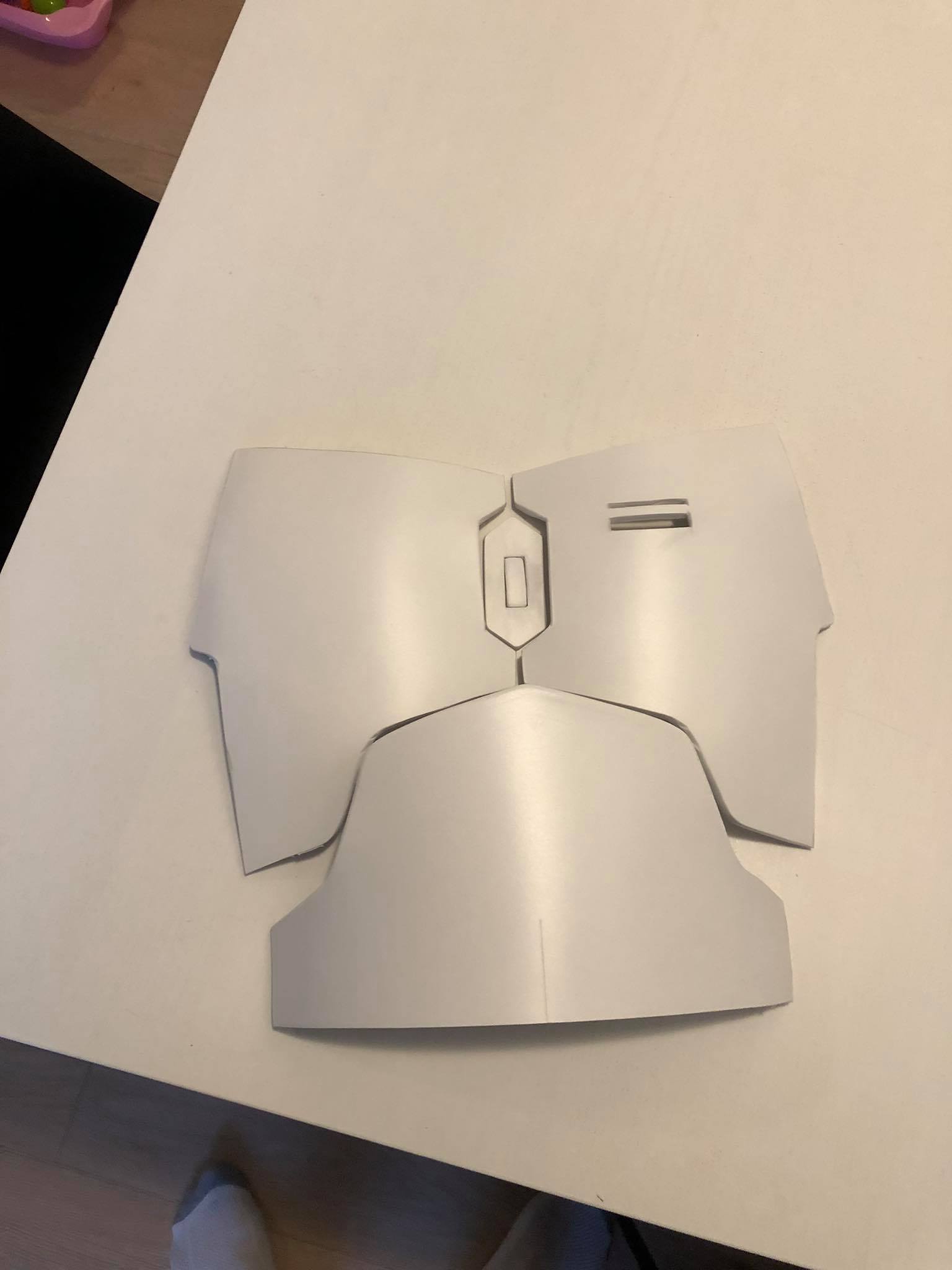 Amazing how that changes it from a boring piece of plastic to boba armor in an instant.
I then moved on to denting the armor using a heatgun and a pencil. Along with drilling 3 holes in the ab-plate.
And a couple of days ago i started the painting on the armor here it is before priming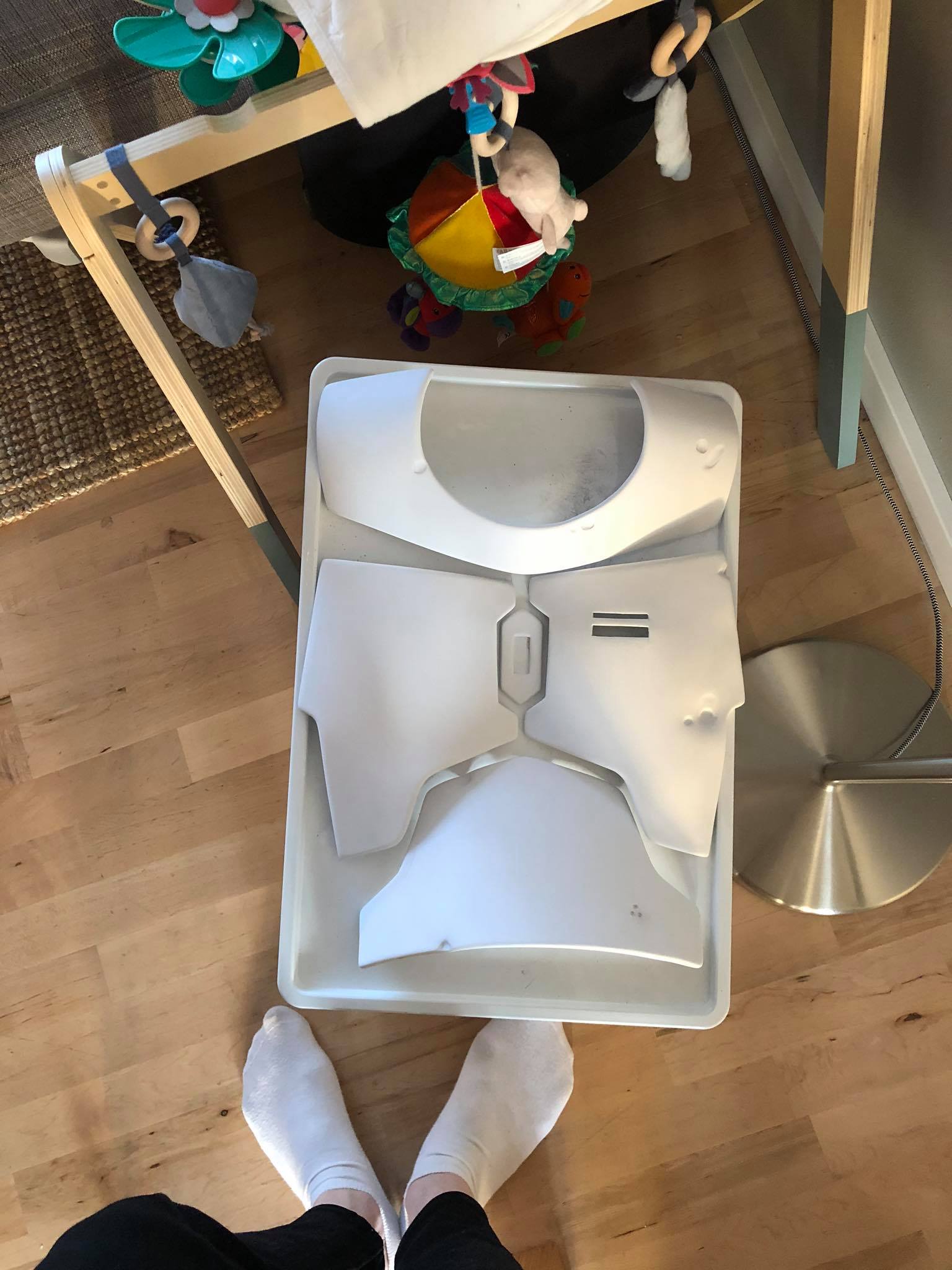 During the painting process it starts to look almost like the holiday special boba.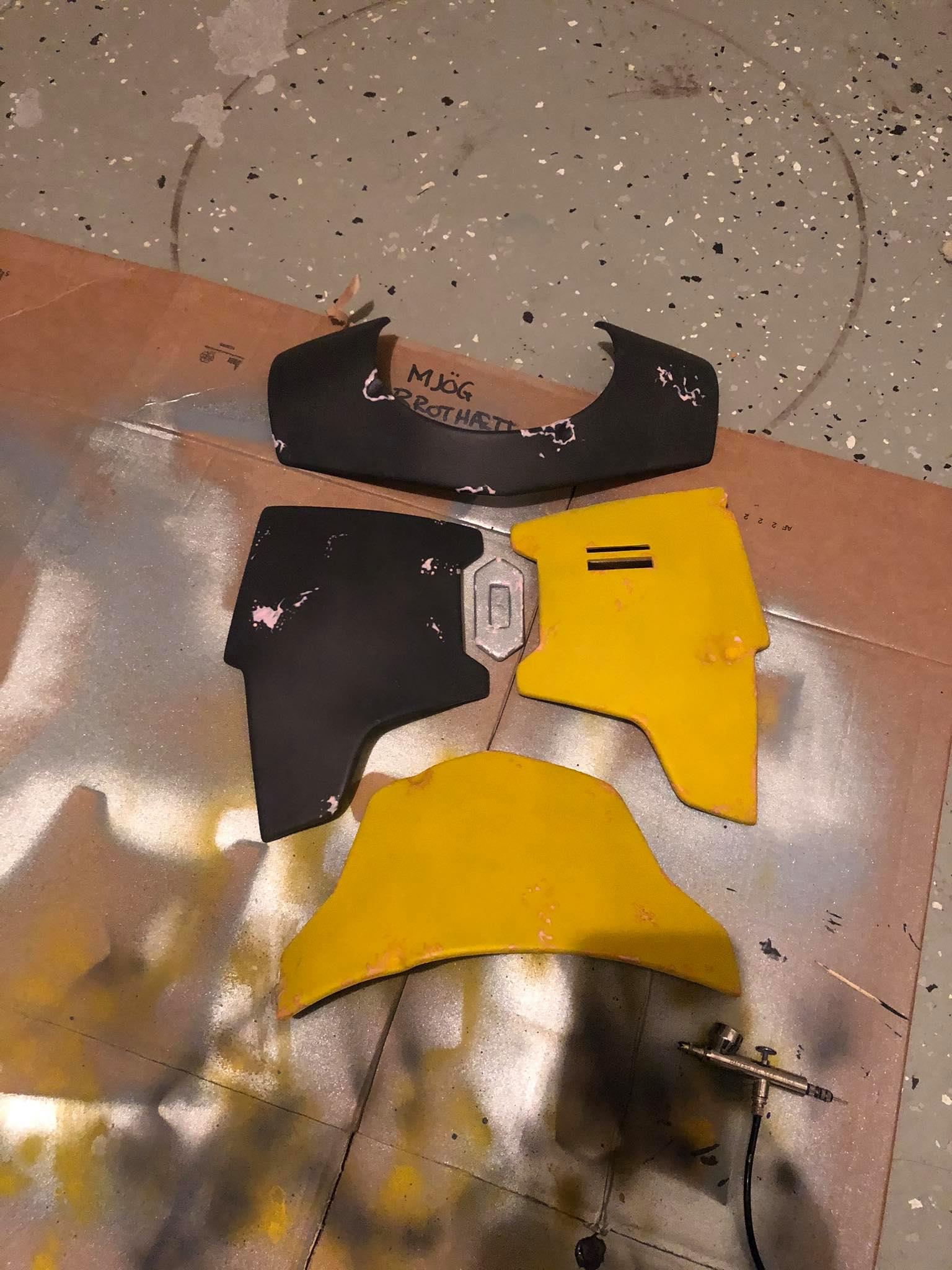 Here it is after i finished the basic painting of the plates, the green is a bit dark but i'm going to live with it it looks fine with the helmet.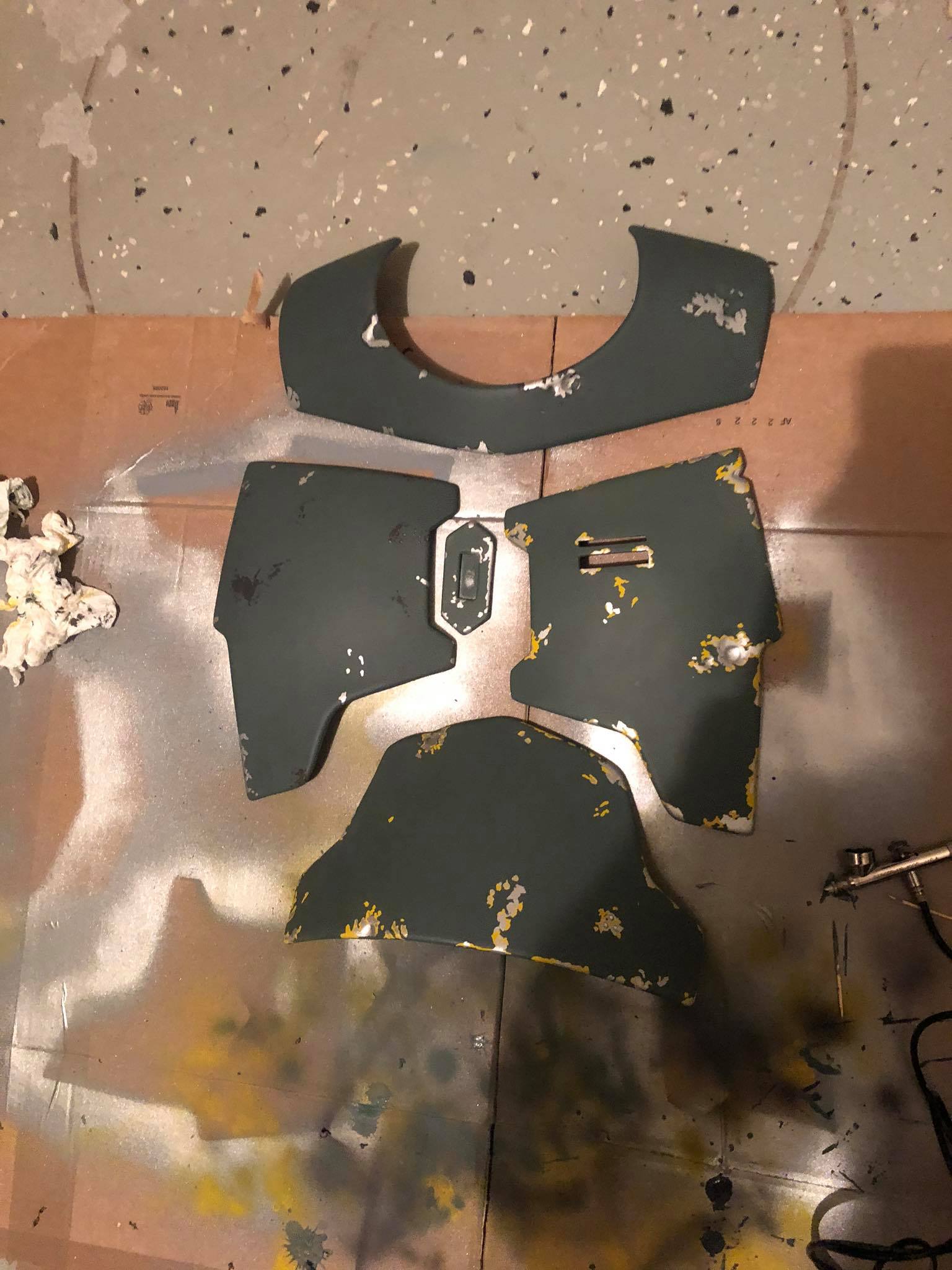 Then i moved on to the chest emblem, I love doing fiddly work like that. I'm about 98% happy with it but i did end up with a couple of fuzzy edges
Cut out the stencils using just painters tape and then transferred that on to the plate. Took 3 stencils in total (Blue, White and Red parts) in that order.
I ended up using a little bit of masking fluid aswell for the smallest damage in the upper white part of the emblem.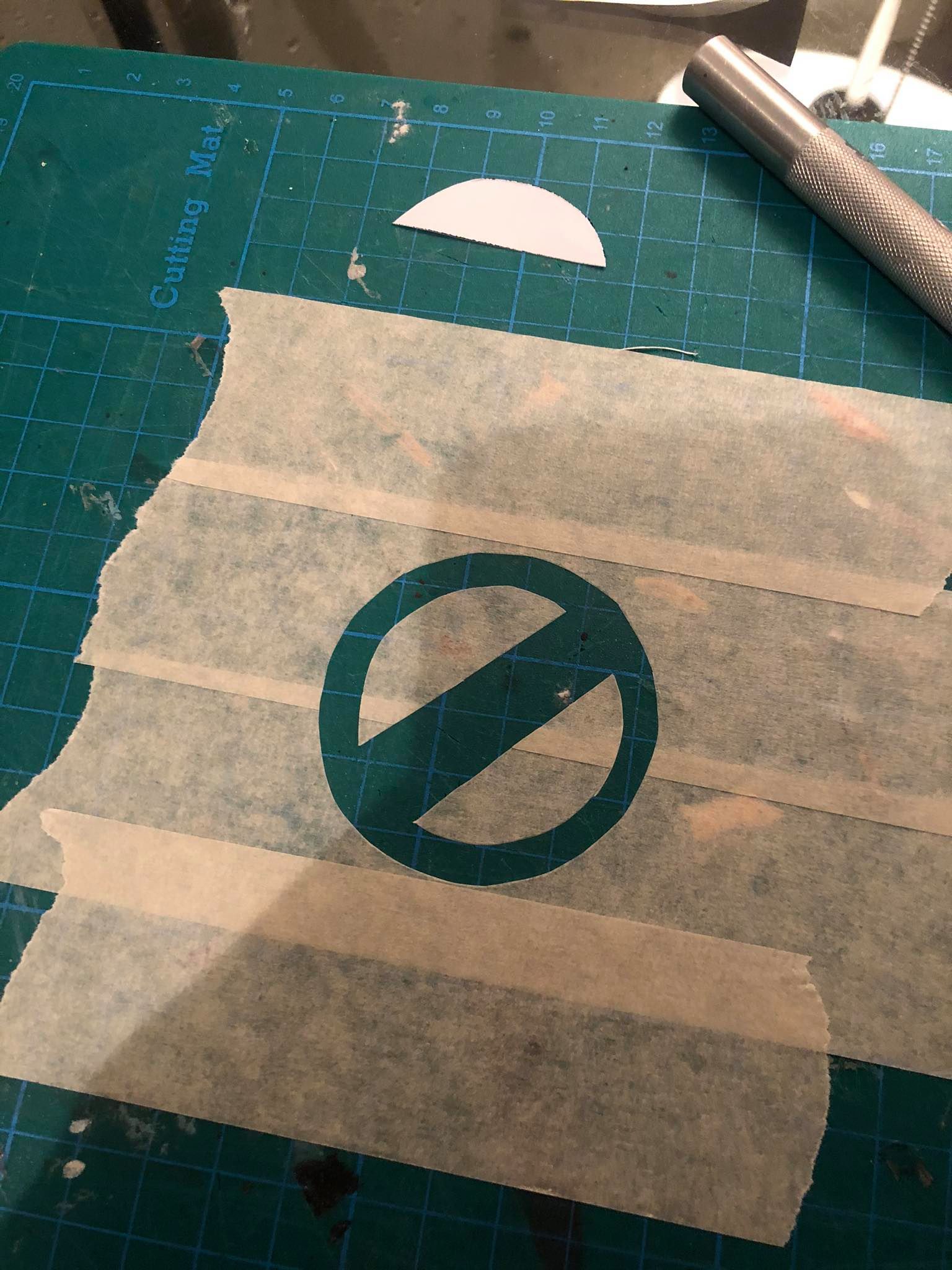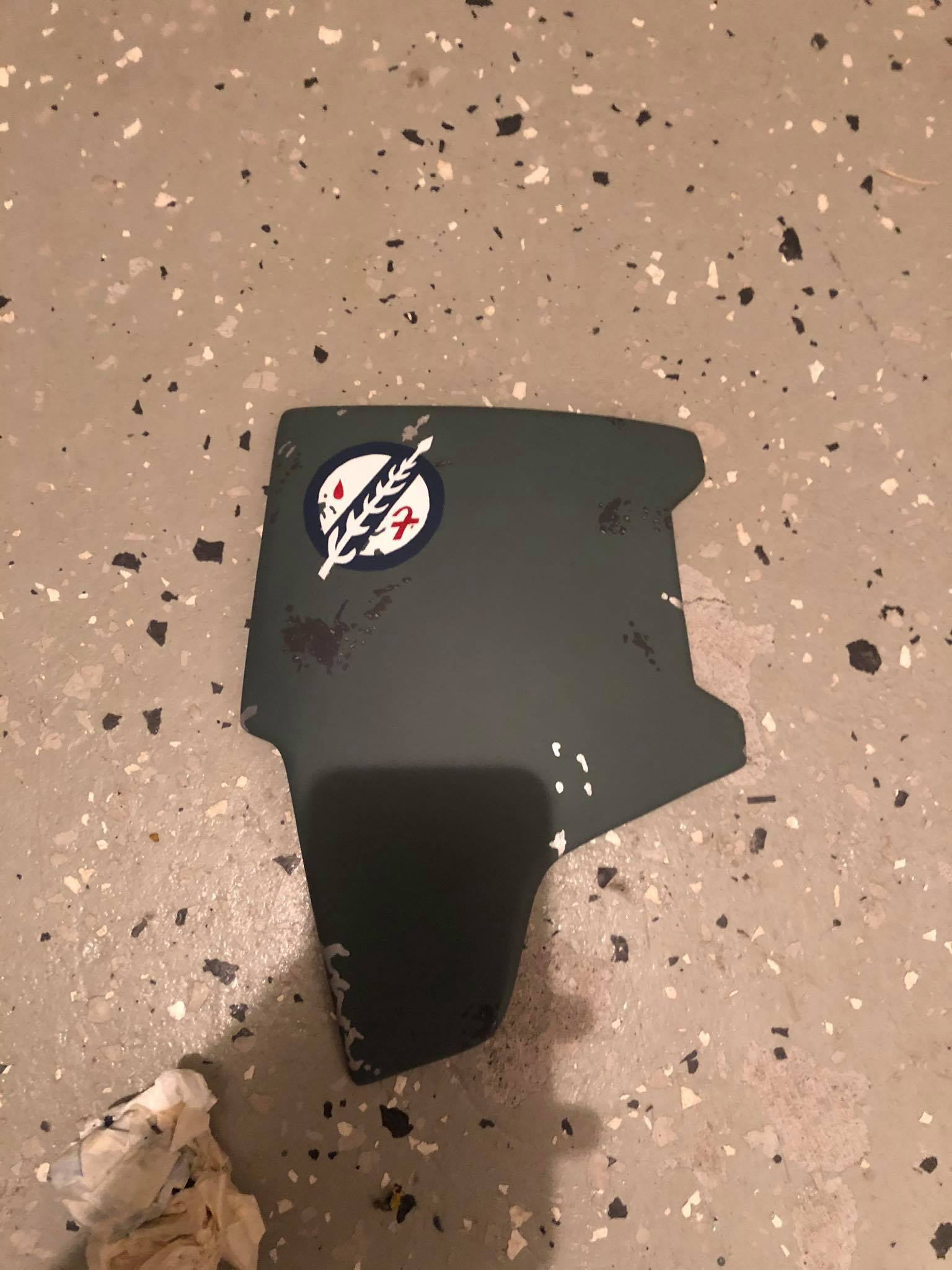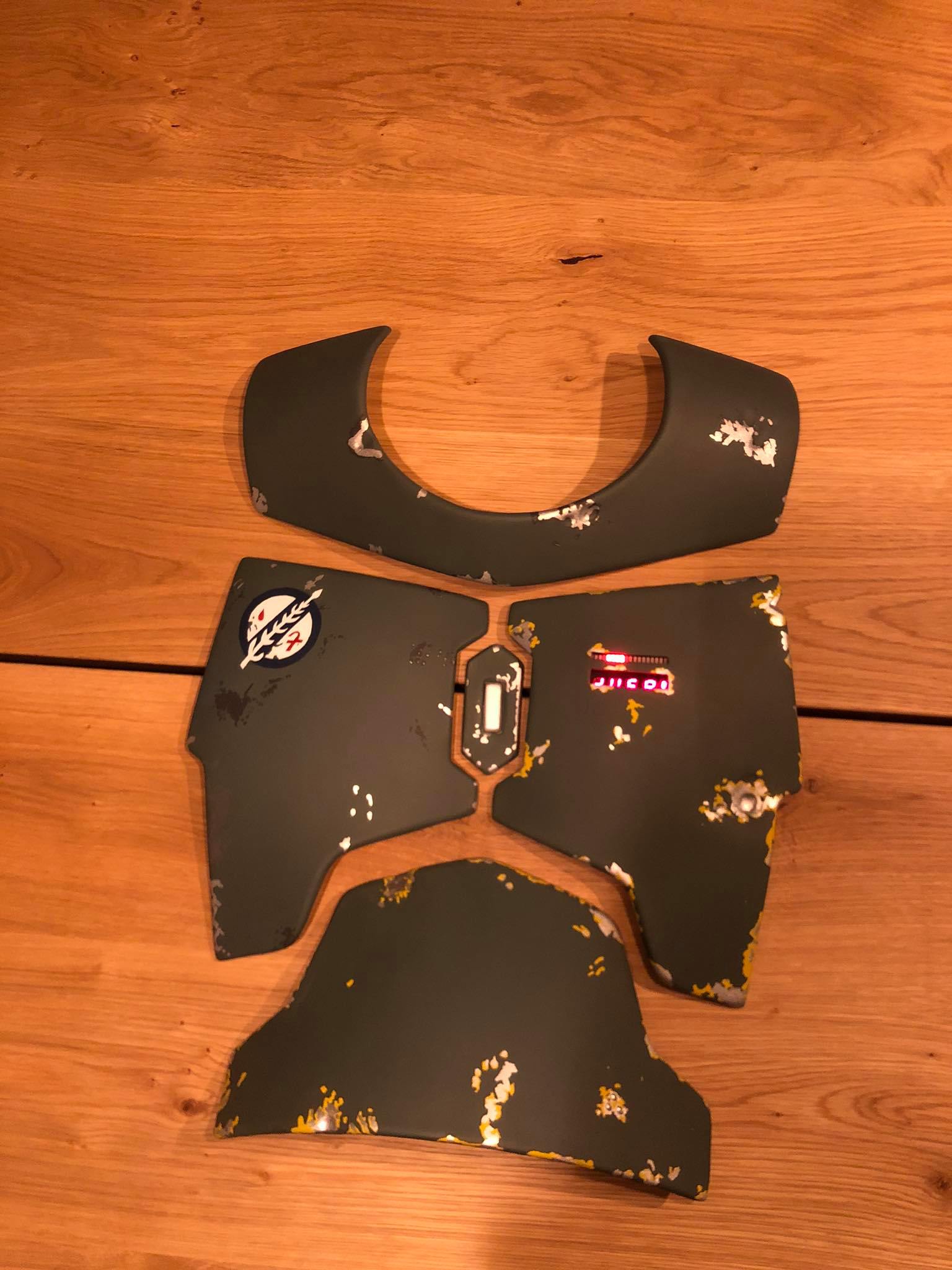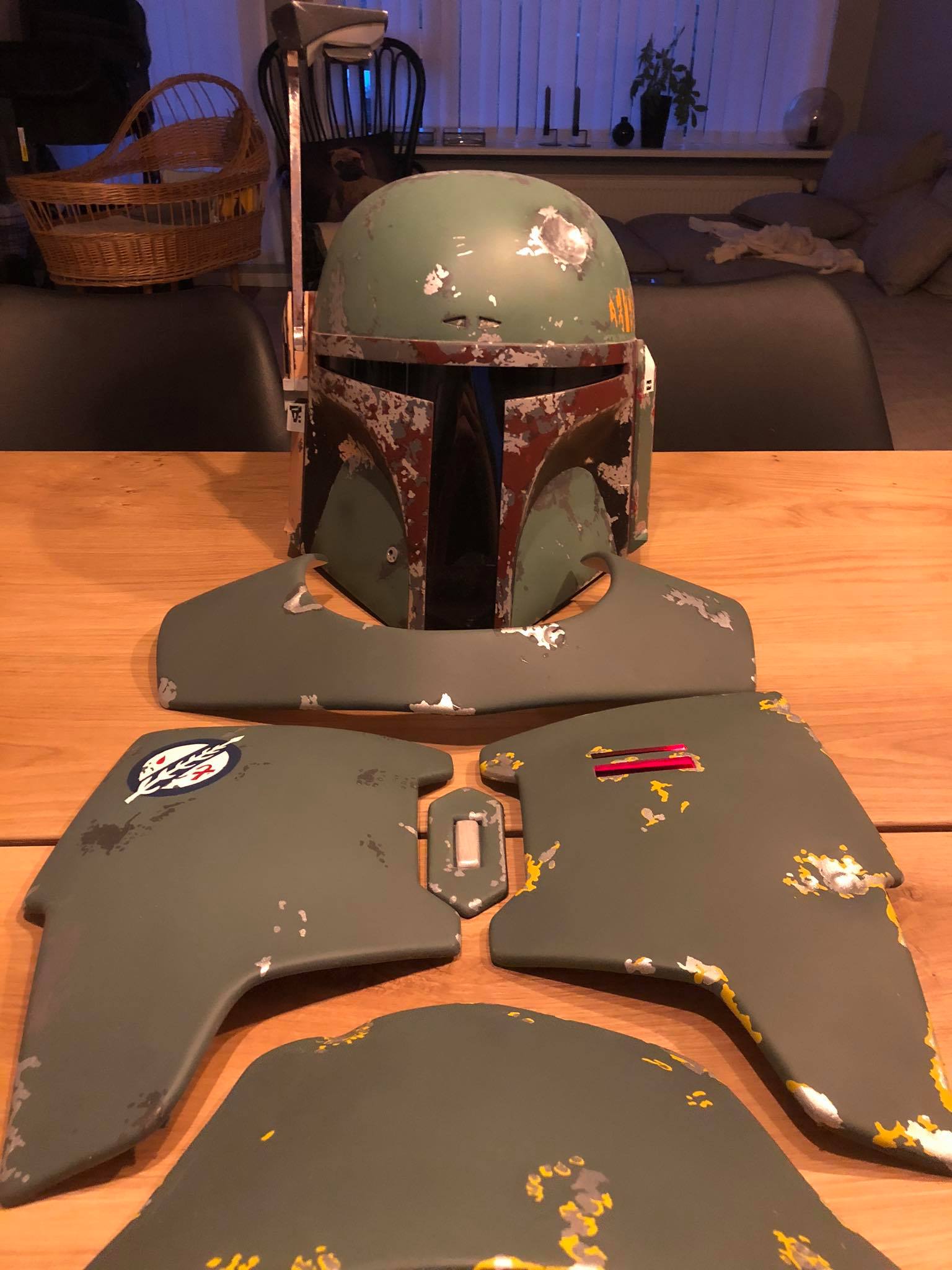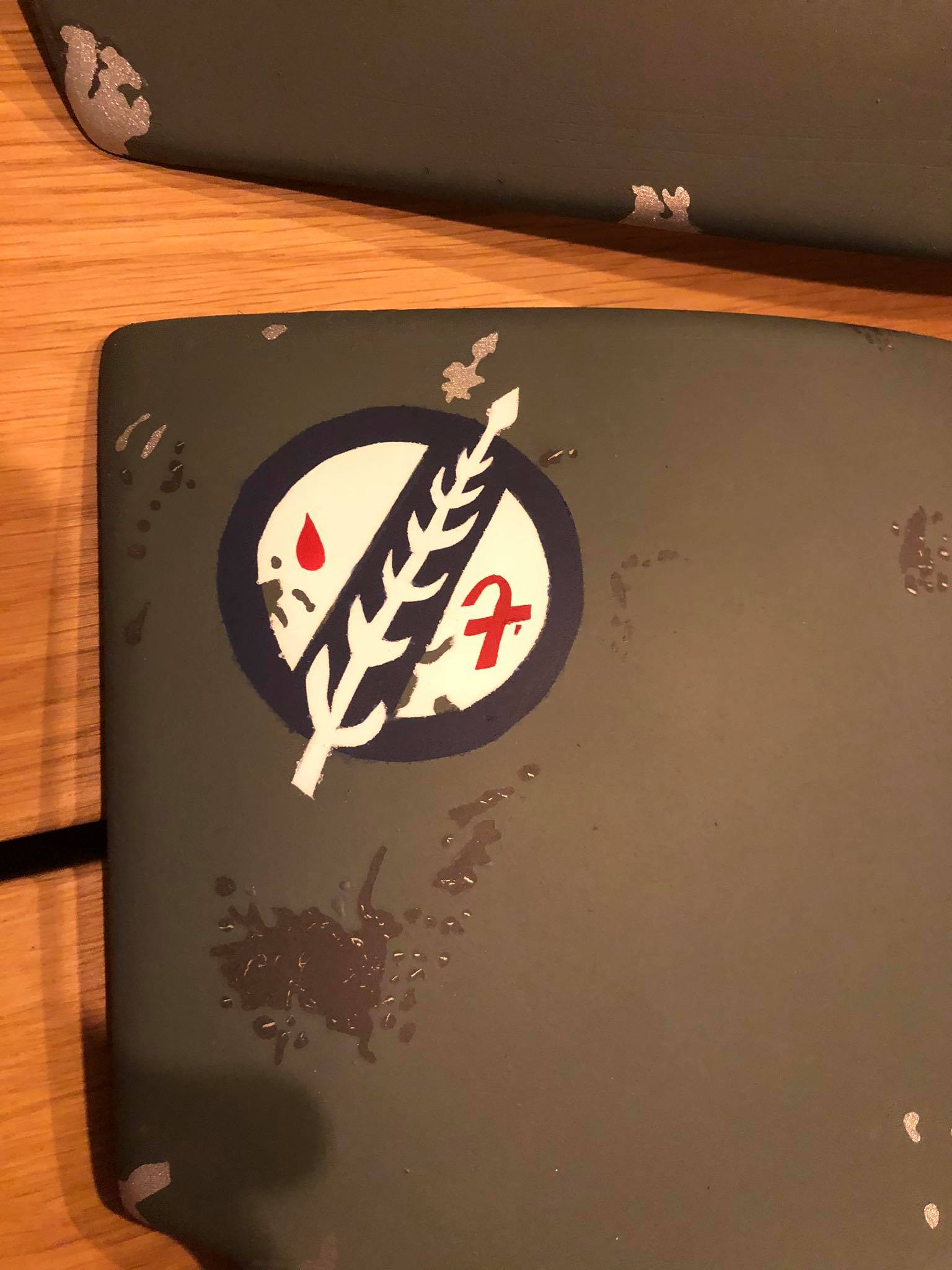 And here is a little before and after in the end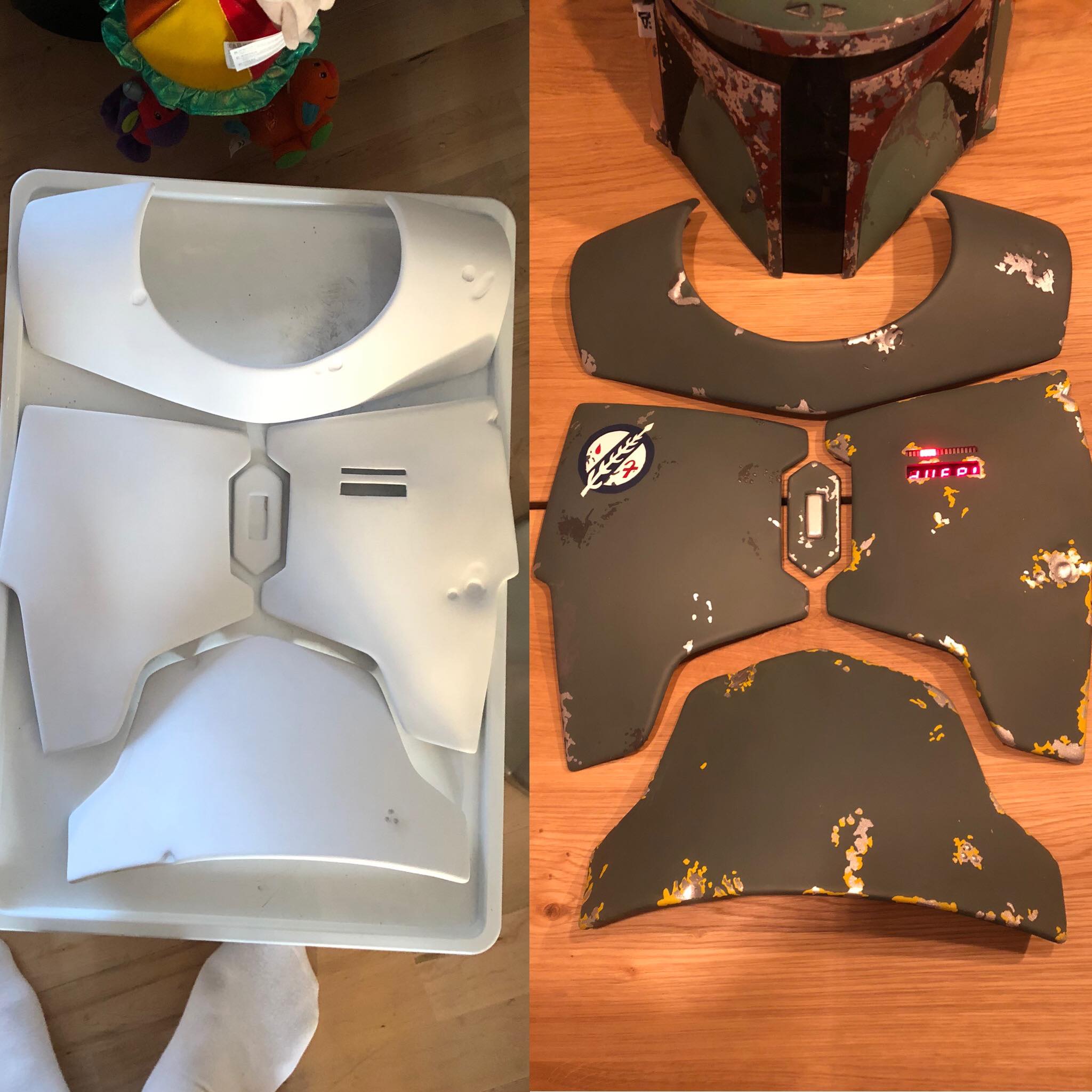 I still have to clear coat the plates and weather them but I'm pretty happy with how this is turning out so far.
Can't wait to order my soft parts and get to try this on for the first time.
Last edited: