Hello folks.. since i am a person who really likes to have stuff on a visual level before starting a project i thought i would make a visual representation of
Terminal fettlers Humbrol paintjob as seen in his thread
http://www.thedentedhelmet.com/f23/one-last-wafer-thin-esb-paint-job-30707/
.
Doing that i have used one of Rafalfett's images from his Boba Fett ESB Helmet Stencils thread
http://www.thedentedhelmet.com/f23/boba-fett-esb-helmet-stencils-41899/
.
This image can be used in conjunction with Rafalfett's Stencils to quickly see what Humbrol color goes where.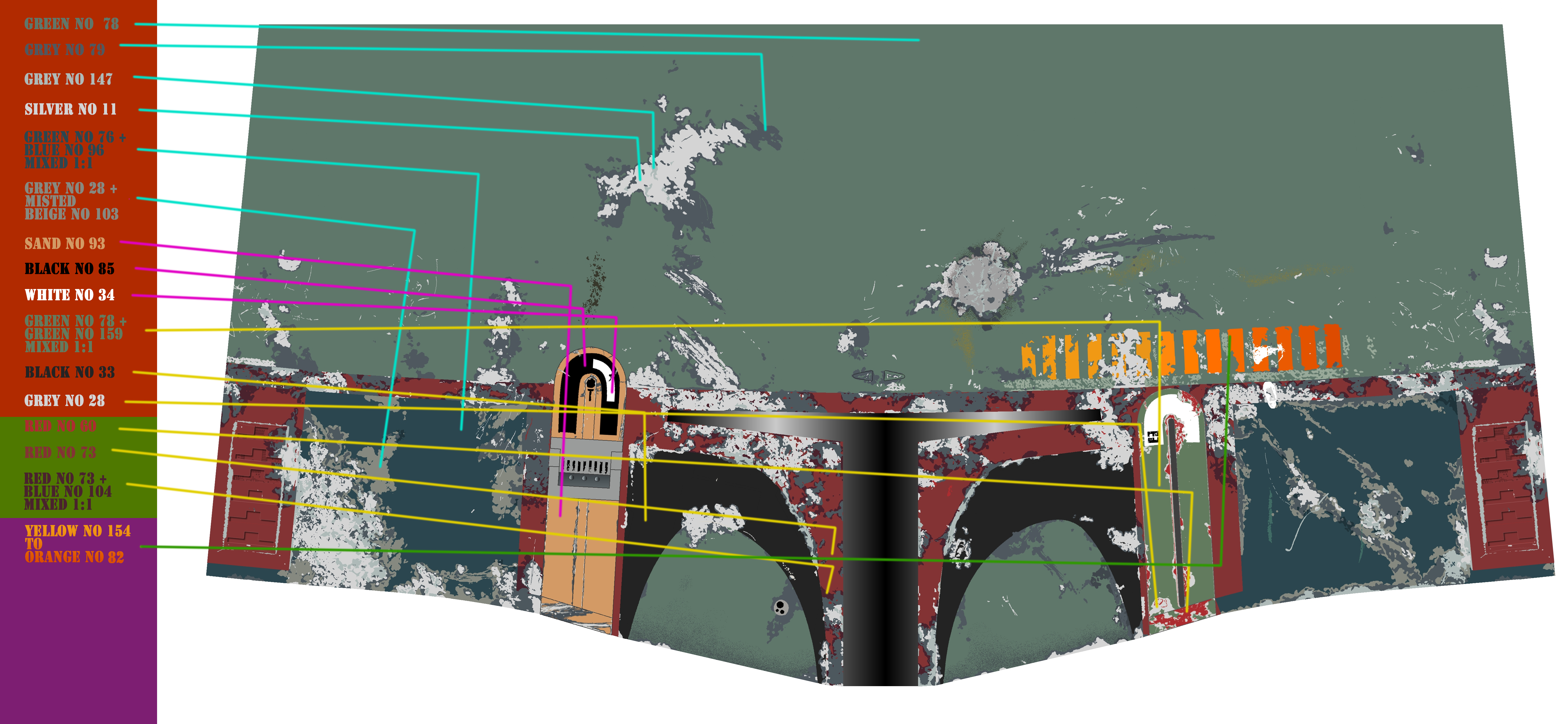 If i have missed something please leave a reply.
All credit goes to Terminal fettler and Rafalfett (sorry that i molested your image) .
Okay so i looked around and and put together this one and i am pretty sure that its
at least 75% ESB accurate
please give me your comments and critique.

IMPORTANT:
(instead of using 78 painted over 76 a better option might just be to mix 78 and 76 1:1) Have a look at Darth Voorhees ESB Armor re-paint up for refrences
Again i have used the supreme stencils by Rafalfett and color info compiled from snippets around TDH
Rafalfett's decals :
http://www.thedentedhelmet.com/f25/all-boba-fett-chest-shoulder-decals-42537/
Rafalfett's armor stencils :
http://www.thedentedhelmet.com/f25/boba-fett-esb-armor-stencils-42095/
Heres the v1 non -wip of the ROTJ Paintup
This Paintjob can be considered more intens than the ESB one in my opinion, take a look at the ROTJ paint threads before starting and study the ROTJ images in the Gallery !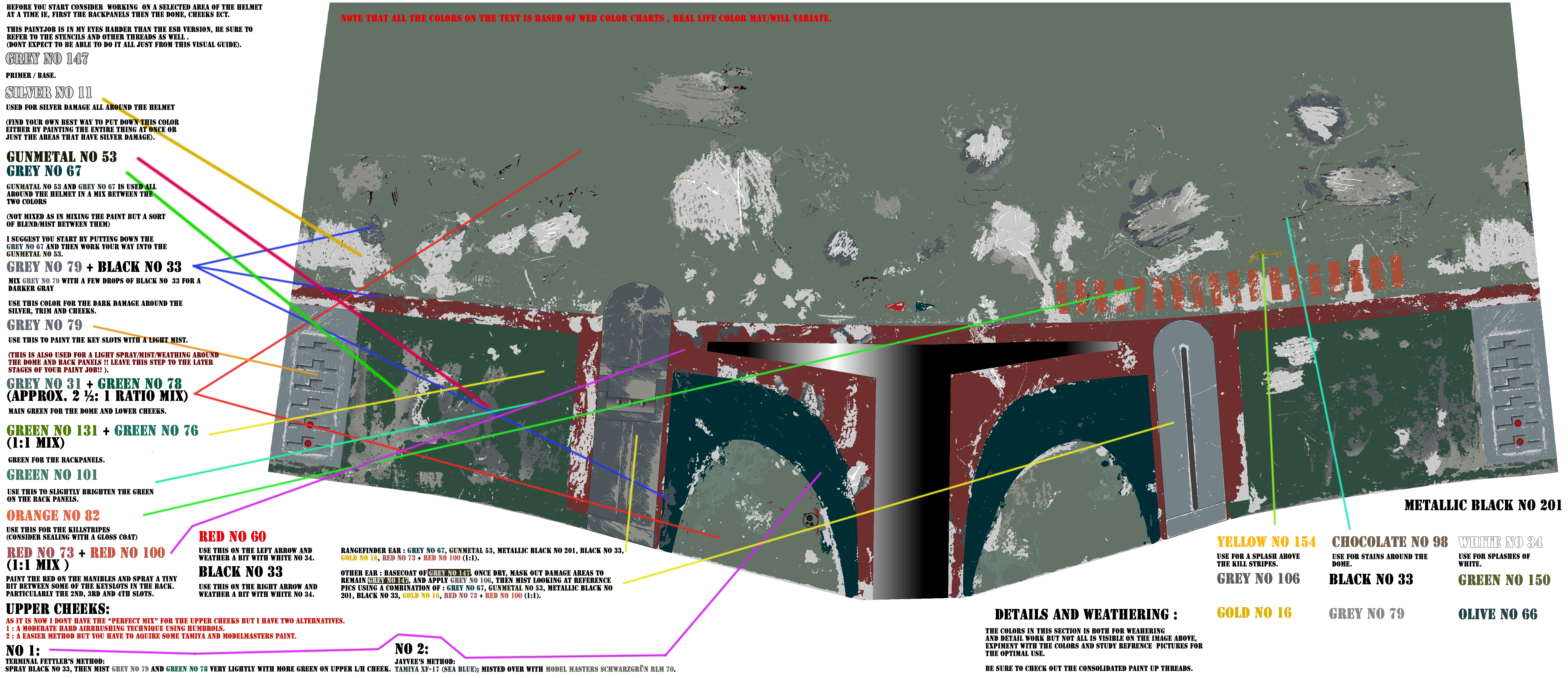 This one was compiled from
Jayvee's ROTJ paintup
as-well as
Terminal Fettler's
color list.
The Image was borrowed from
Rafalfett's ROTJ Stencils
.
Thanks to everyone who contributed on this especially when trying to located the right Red humbrol combo for the mandibles.
Leave a reply if you have any questions or just comments on this !
EDIT XX-JAN-2014 : I am still unsure about the coloring of the dent, maybe someone could enlighten me. <-- Please message me if you have some insight on this!
EDIT 06-JAN-2014 : Updated the first post with the superior image.
EDIT 17-JAN-2014 : Moved armor image up top.
EDIT 11-FEB-2014 : Added v1 of the ROTJ Helmet.
EDIT 01-JAN-2016 : Corrected main post about the green for the ESB armor.
Last edited by a moderator: