Looking good

mjwierzb

- wondering what version of Fett you are building? The Jetpack is the Mandolorian pack I believe. Not too familiar with that pack, but the thrusters are IDENTICAL. Are they supposed to be that way with the adjustment knobs on the same side like that...?
Boochman
- I was kinda wondering the same thing at first, but then I seen his other pic which shows the rocket and Thrusters. I did note these four areas (
Outlined in
RED
) which are not part of the hero pack...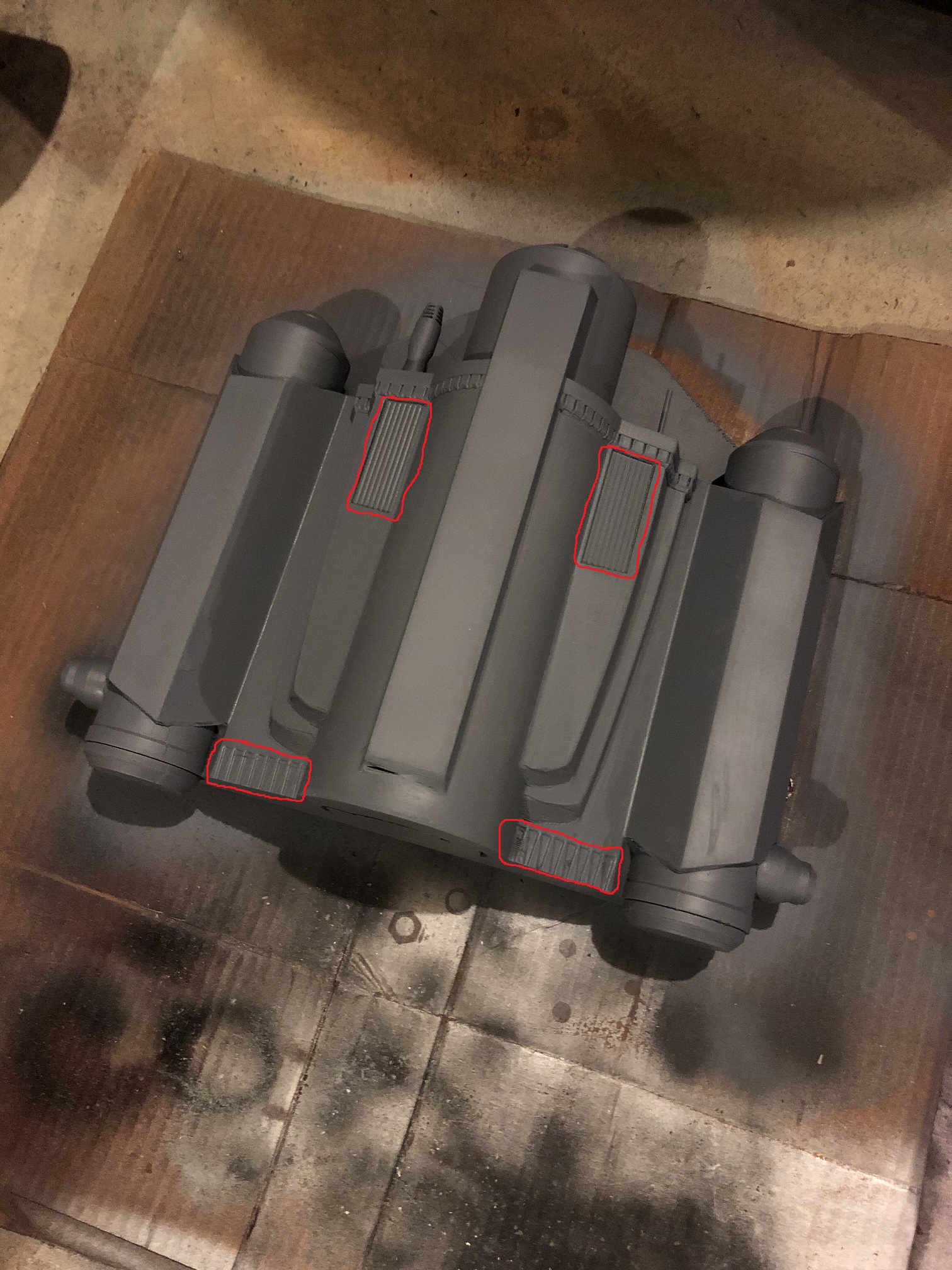 It could be that it's not quite finished yet.
But it's comin' along!
Thanks,
-Iron