I'm finally finished my ROTJ Fett Blaster…..took a little less than two weeks to build and Paint…
This is a Kit I bought off of EBAY:facepalm …It was in really bad shape and took a lot of work and Bondo to get it where I wanted it……
I built it using 2" PVC pipe and 1"3/4 PVC pipe, and other purchased parts… as the Kit didn't come with all the pieces……
It also has an inaccurate working scope, But I like to think I came pretty close….may up-grade that later.
I wanted to try to "emulate" the Master Replicas Fett Blaster
paint job
…..meaning I
completely HATE
the way the actual one is painted…it seems too messy to me.
I want to thank
Galactic Bounty Hunter, Batninja, Darthmiller, and Evan4218
for all the great input and critique you guys gave me…Thanks Guys
SO from start to finish….
Enjoy.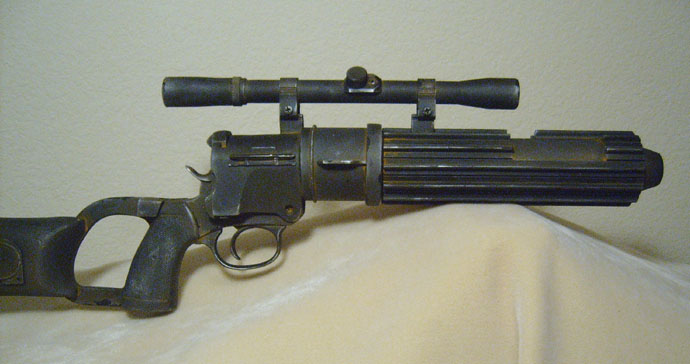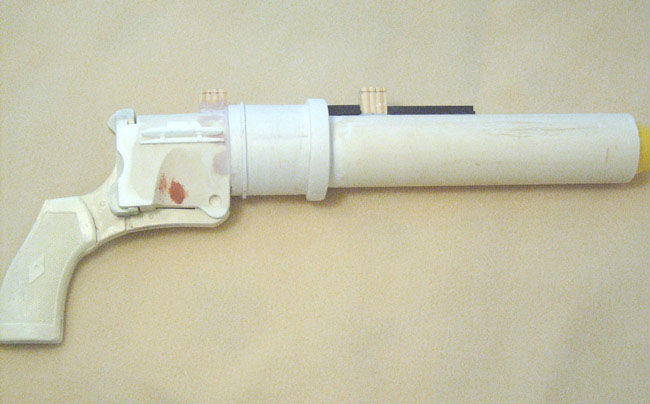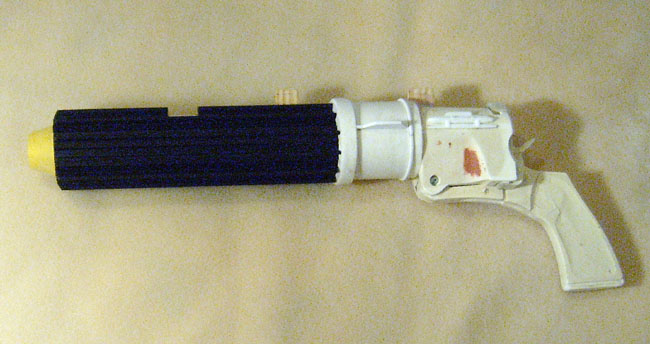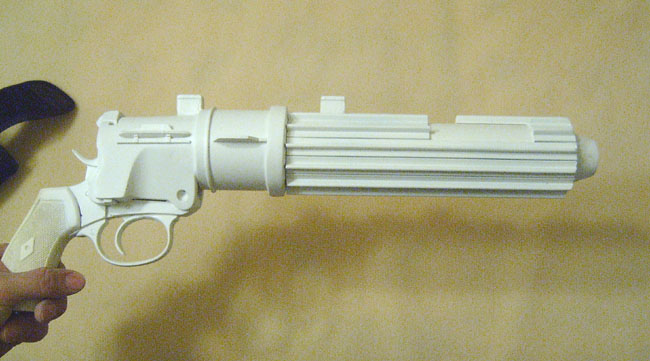 Last edited by a moderator: