Below is my near 25 year journey to a "good" Fett. Is this procrastination or what?
Not striving for 501st verification, just for display. Currently with the ROTJ-SE variant (although the helmet is more Pre-Pro 3 but still nice). What started off as a throw together costume for medical school skit back in the 1990s is now this. Was a DP 1995 standard bucket, then a DP Fett Deluxe fiberglass, and now a custom fiberglass bucket.
Beautiful metal painted chest armor replaced my original Richie Bohach/Richiesarmor Sintra armor
BobaMaker flight suit and shoulder bells
Richiesarmor shin tools (or possibly Mark Bradley/BradleyFett?) and early jetpack kit (with upgraded aluminum stabilizer and beacon) /ankle spats
Mark Cheng boots
Painted horse saddle girth
Original gauntlets were replaced with... I don't know the gauntlets maker... I purchased, did some minor assembly and painted myself.
Resin and metal with PVC blaster kit (not pictured)
Need some encouragement to finish the left knee pad, finish detailing the collar and back plate, re-paint the codpiece, get some accurate Wookiee scalps, and weather the boots... because, you know... 25 FRIGGIN' YEARS??!!!
P.S. Not sure if Richie and Mark are still around, but back in the day they were some of the few to turn to and get started with a Fett ensemble. Although screen accuracy was not quite there yet (and has since been surpassed by others), what they provided back then was wonderful for its time!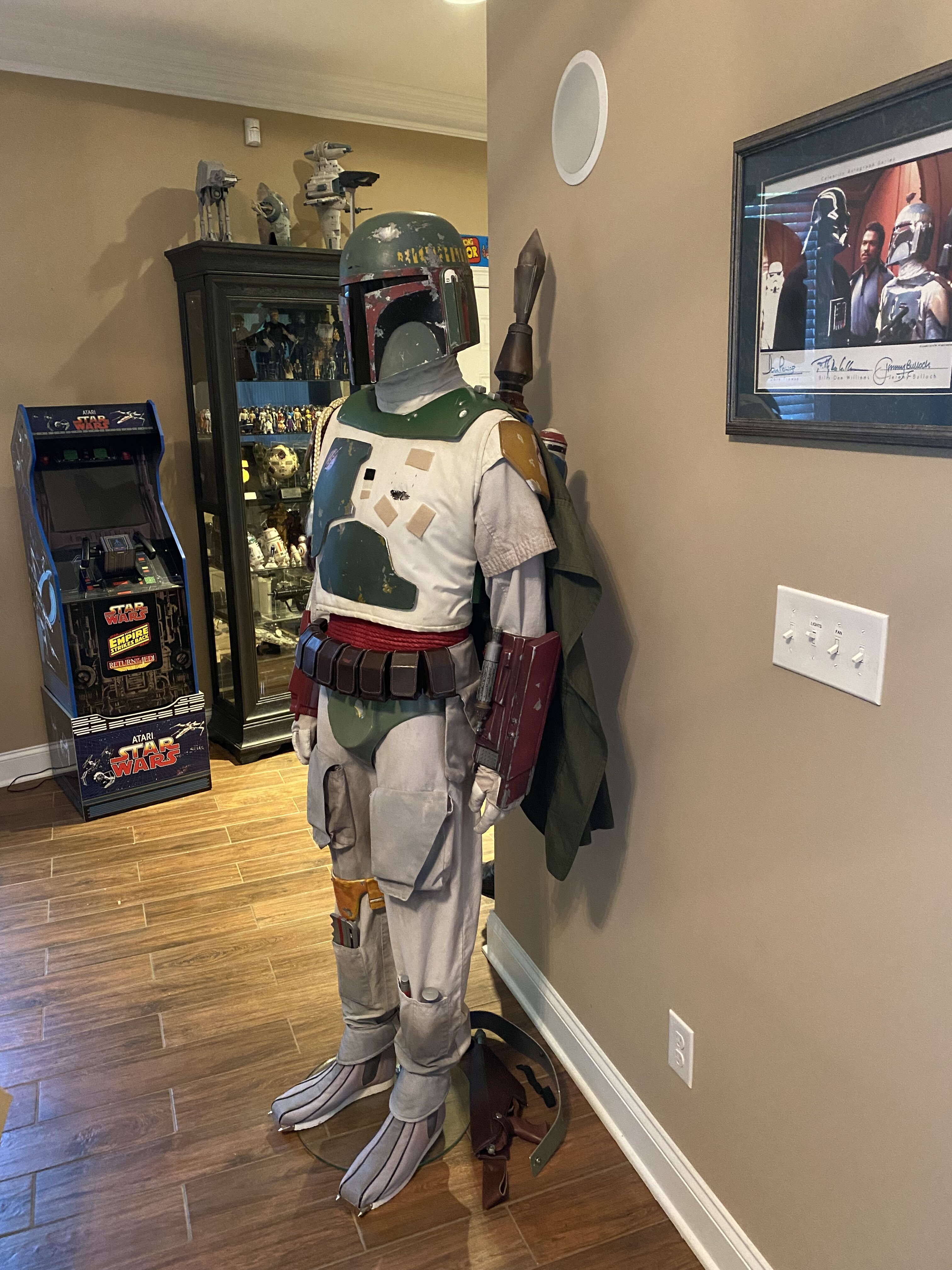 Last edited: