Hello there,
Started my first build on january 2022, with the aim to set a full ESB Fett costume in a budget around 2000-2500 €, and to do some elements by myself when possible.
I think I am near half-way on the progress (hard to say because I kinda do everything at once...), so I would like to share what have been done so far.
Actual build state :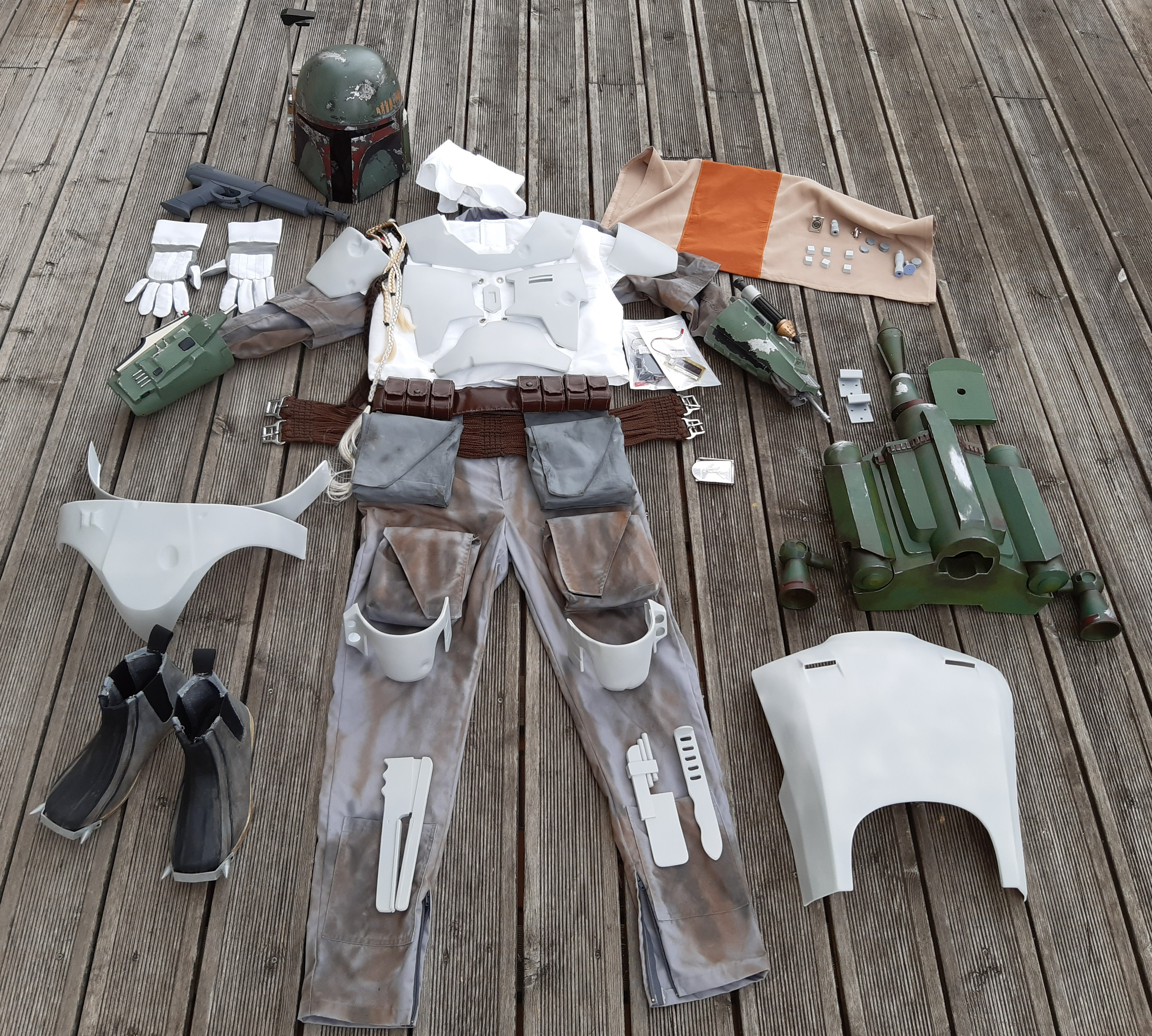 Helmet : modified EFX (
Here
's my thread about it)
Armor : Fettpride (regular size) from MinuteFett
Gauntlets : BobaMaker (from the cargo hold, came already painted)
Jumpsuit : Bobaker (from on the cargo hold, came weathered)
Jetpack : Coz3D (3D printed), painted by me.
Wookies braid : JojoFett
EE3 and Pulse 40 : 3DprintFR (3D printed)
Chest light : Fettronics (from the cargo hold)
Shin tools : homemade from scratch
Boots : homemade from cheap boots bought on aliexpress
Studs and toes spikes : 3Dprinted by a friend
Girthbelt : actual girthbelt bought on flea market
Ammo belt : homemade
Flakvest, neckseal, cape, hip pouches and gloves : homemade (thank you mom).
Actual budget (including paints, small hardware, shipping costs and dutytaxes from international shipping to France) : 2050 €
Still missing : Pulse holster, ankle splats, fourth shin tool, right gauntlet's hose, helmet's chin cup and internal padding, and jetpack harness of course...
Curious to know what you think about ! Does it look good ?
Following detailled pictures of some of the homemade elements...
Last edited: