Well, time to to report on my late summer work.
Here are the two ESB blasters mounted from a 3D printed base sold by a French seller. Keep in mind this is an 120 € build with no original parts.
I sanded and filled in the Pulse 40 side logos and cut out the front part following the Art Andrews
informations
about the original prop. Also add this funny little piece of tape on the barrel. Spray painted, assembled and hand painted for details and weathering.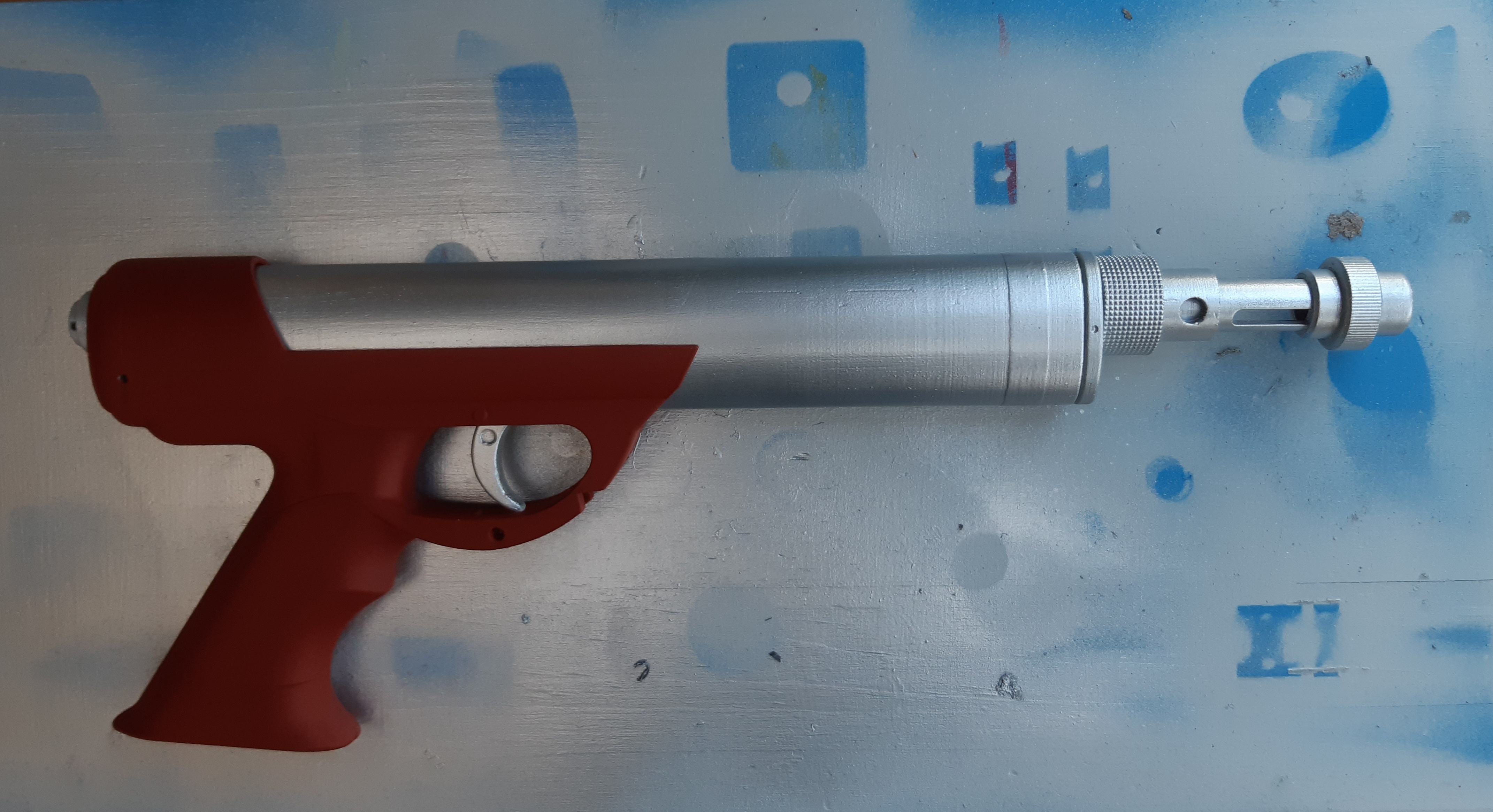 Fit well on the Boba Maker holster. Ready to go !