The helmet is super nice- now I wonder after looking at my 2015 FPH2 how does the damage change over the last 5 years? Not dramatically but there are differences that I see.
603Fett
It is a great bucket indeed! I hope I can do it justice in painting it up. Daz is a great guy to do business with, for those that haven't had the pleasure. Quick to answer questions and his customer service is top-notch. From the moment when I started on my ROTJ journey, in doing research it always seemed to me that the FPH2 was the "
Crème De La Crème
" bucket to get! Have we now approached the era where it is going to be surpassed?
I love how Daz puts on this particular product (
Squared out in
RED
)......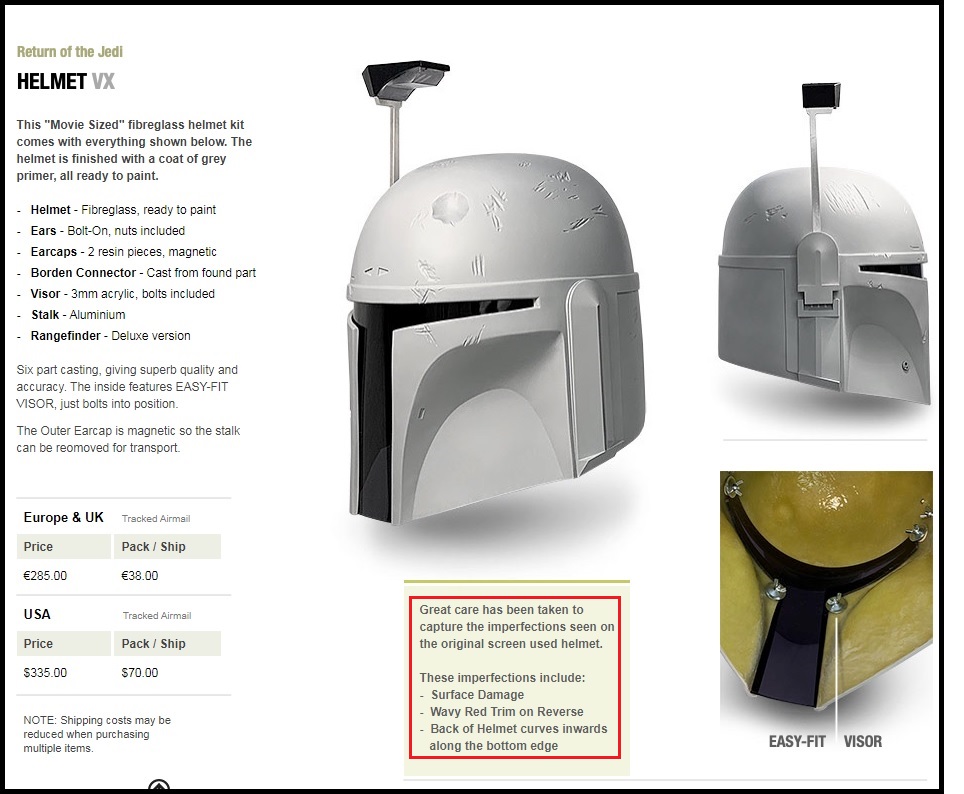 One wonders where he got his info from, regarding his new changes. Was it painstaking examination close up shots of the movie? Does he have an inside source at Disney or LucasFilm Ltd. or ILM who has given him direct intelligence? In any case. An OUTSTANDING job on his newest iteration of the ROTJ Bucket! What an honor to have such a great piece!
-Iron