Hi All!
I recently scratch built a Boba Fett helmet...
...and it has progressed into building a full costume.
I am building it to be moulded and cast, but in a way in which it can be converted into a Jango Fett variant as well. I have started a separate thread for the Jango variant here:
Jango Fett Built from Scratch (Pic Heavy!)
I won't be covering the helmet build in this thread as I have a separate thread already:
ESB Boba Fett Helmet - Scratch Build - Pic Heavy!
I have been using various reference imagery from the film to scale from and also a lot of RafalFetts's measurements.
Here is my progress so far. Hope you enjoy!
I started out by making some rough paper templates and pinning them to a t-shirt. This helped me get the basic shape and scale.
After making numerous templates I began to actually fabricate something.
For the majority of the armour panels I am using 5mm Foamex. It's a really great material as you can shape it with heat and it cuts and sands really nicely. I glued parts together with superglue (activator helps a lot!) and used a whole mess of body filler to blend everything together.
Fresh pull from my previous helmet mould and a splash of primer...
Quick test fit...
Not sure where I got the sharp ridge from on the back panel... So I decided to sand it smooth
Another test fit, and all fitting well!
several alterations (including moving the slots) were made, until I was finally happy with the back plate.
It was at this point when I was made aware of wizardofflight's templates which helped considerably for scaling. Using them side by side with the references I had found, I made tweaks and changes to get them the way I wanted.
For the more detailed areas, I found using 1mm and 3mm Fomex was a lot easier.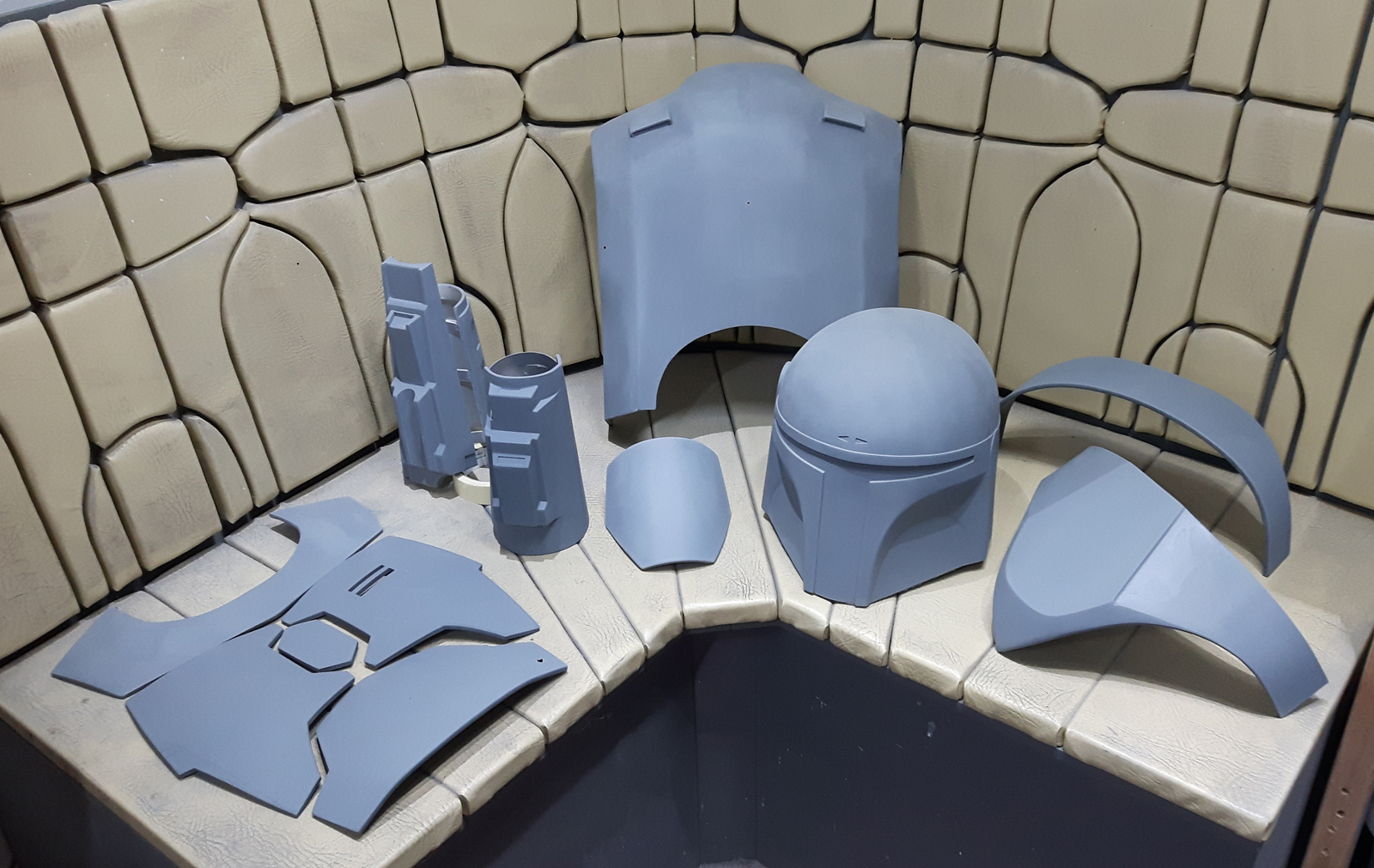 I soon had a nice collection of parts coming together.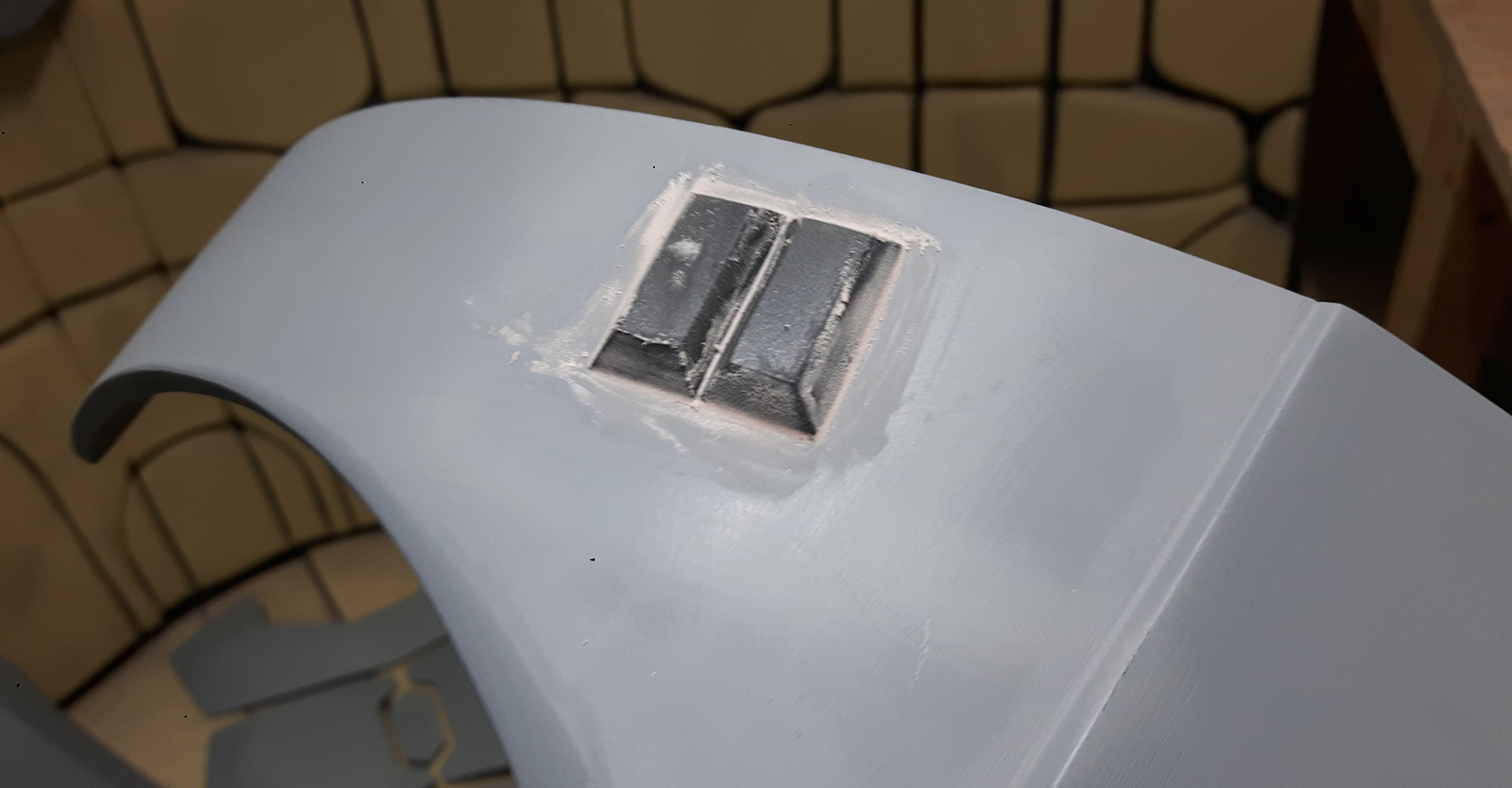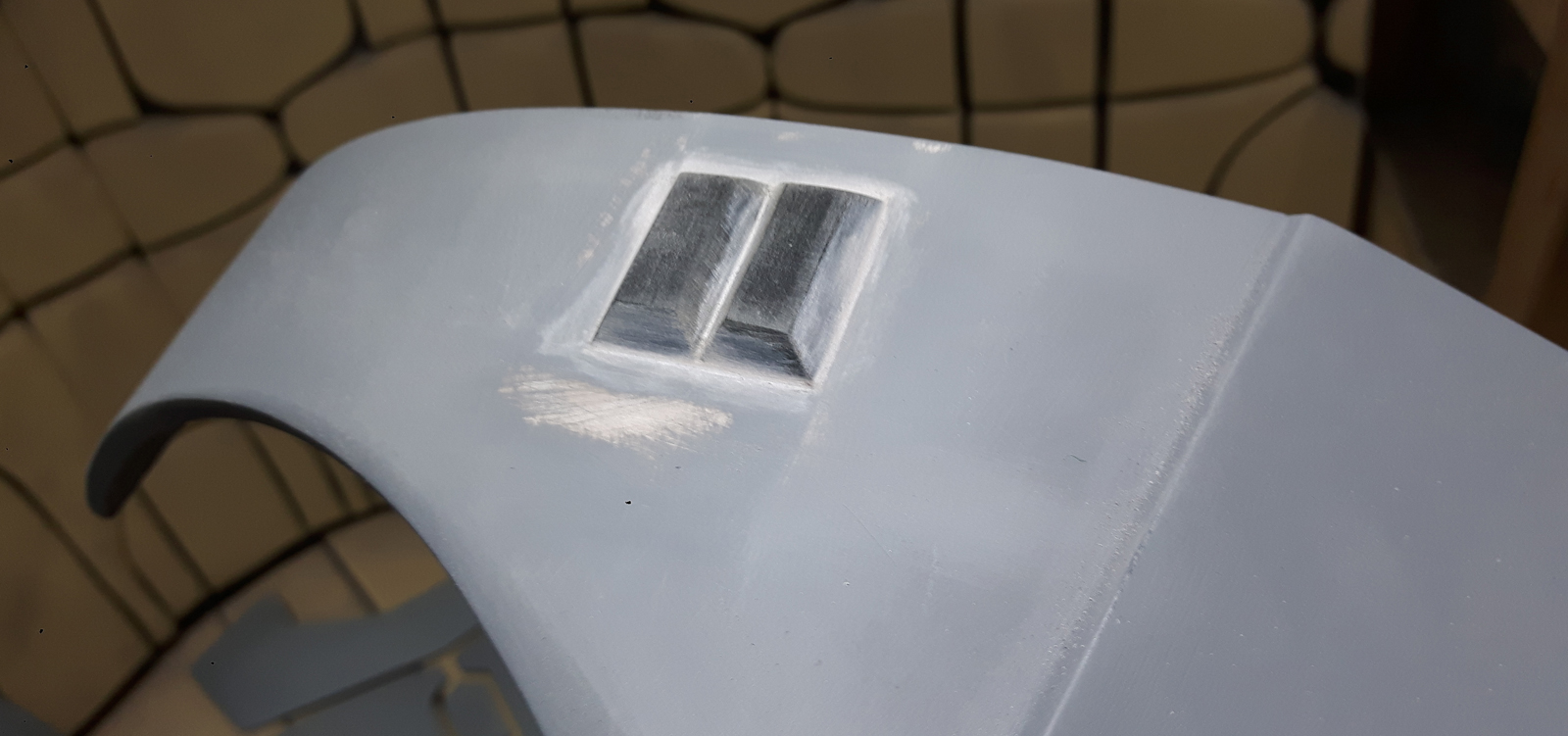 Small details were added as I went along.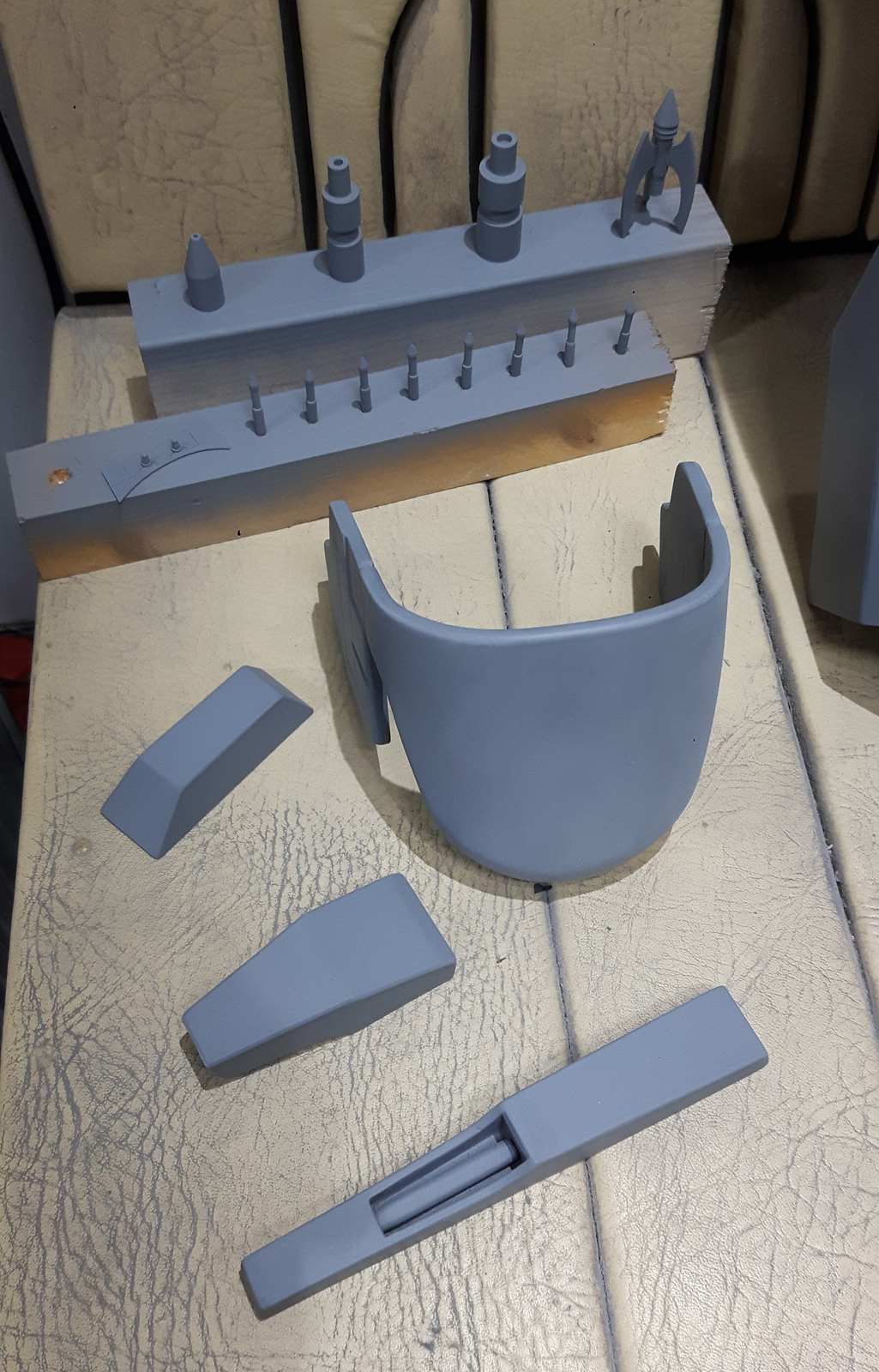 I drew a lot of the greeblies up in Fusion360 and 3d printed them. (some Jango Fett parts can be seen here also)
I also opted to make the knee symmetrical so I only have to make one mold. The excess parts can then be trimmed and sanded off after casting to make them accurate.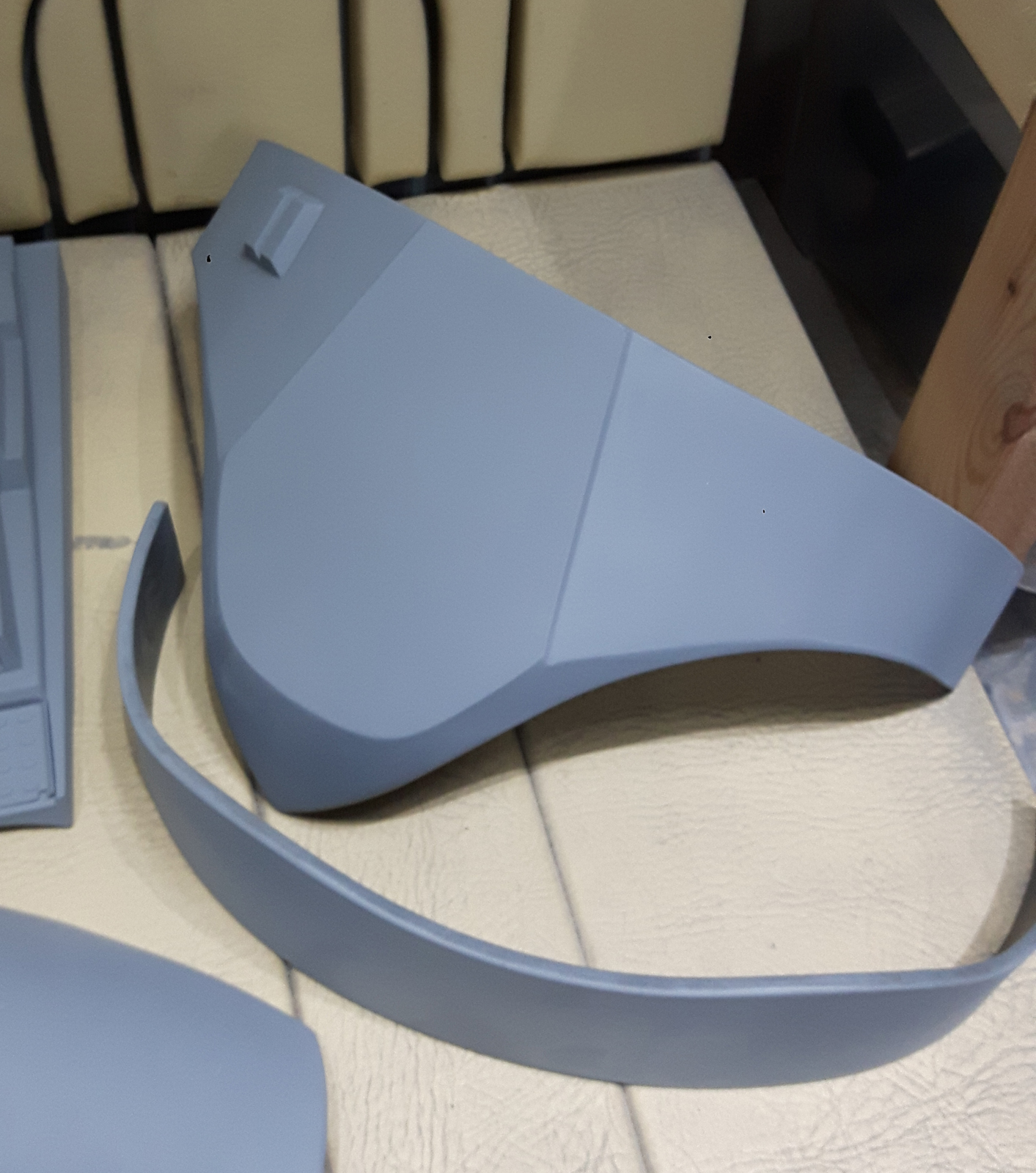 This is my parts collection so far...
Next up: prepping for moulding... Stay tuned!
Last edited: