Hi I'm Bobert!
TDH PREMIUM MEMBER
Introduction
: It's the 40th Anniversary of The Empire Strikes Back and what a year to have the holy grail of all Boba Fett Helmets available! Machine Craft Replicas (which is pictured and reviewed here) along with RS Props are offering 2nd Generation casts. While later generation casts have been available this is the earliest and probably closest we'll ever get to the actual hero helmet! If you're a Boba Fett, Empire Strikes Back or Star Wars fan you'll want this helmet!
Sculpt
: Honestly, words can't describe what we're looking at. Each dent, crack, bump and even paint lines have been captured in this cast. While not a pure Empire Strikes Back helmet due to the damage it's taken since filming it's a stunning piece of Boba Fett, Star Wars and movie history. This cast, compared to other generations does capture more detail especially on the back panels and is much sharper in comparison.
The casting of the helmet is also excellent. It's thin with a nice layer of fiberglass and feels very strong but isn't heavy which if you're trooping you'll love. The casting and materials feel like something most of us are used to with the superior vendors in the community. Once again quality matters so spend the extra money.
Accessories
: METAL EARS MEASURED FROM THE HERO EARS! Am I excited? Maybe! Let's cut to the chase what we all wanted to go along with the Hero! HERO EARS! After some polishing, which I enjoyed too much, I was thrilled to see how easy these were to install! Literally drill the holes you see on the hero helmet and boom, all done! All hardware is included to install the ears which is always helpful and the micro switch is already there installed for you! The ears along make this piece incredible and I'll probably order another set for my Fugly helmet!
The only downside is the helmet doesn't come with a rangefinder or sculpted mq-1 calculator in the key slots or visor; all these items can be purchased from other vendors. I plan on removing the borden and installing a metal one and installing my real mq-1 in the back.
The other cool thing this helmet comes with is a Master Replicas style plaque and holder perfect for display!
Overall
: This helmet is beautiful and displays amazingly in the dark grey color. This is something you'll want to hold and feel and keep behind glass doors! All you'll need is a drill and a nice helmet stand (this helmet deserves a real helmet stand not a paper towel holder) to have a stunning display piece!
Here are quick pictures. I'll update when there's better lighting!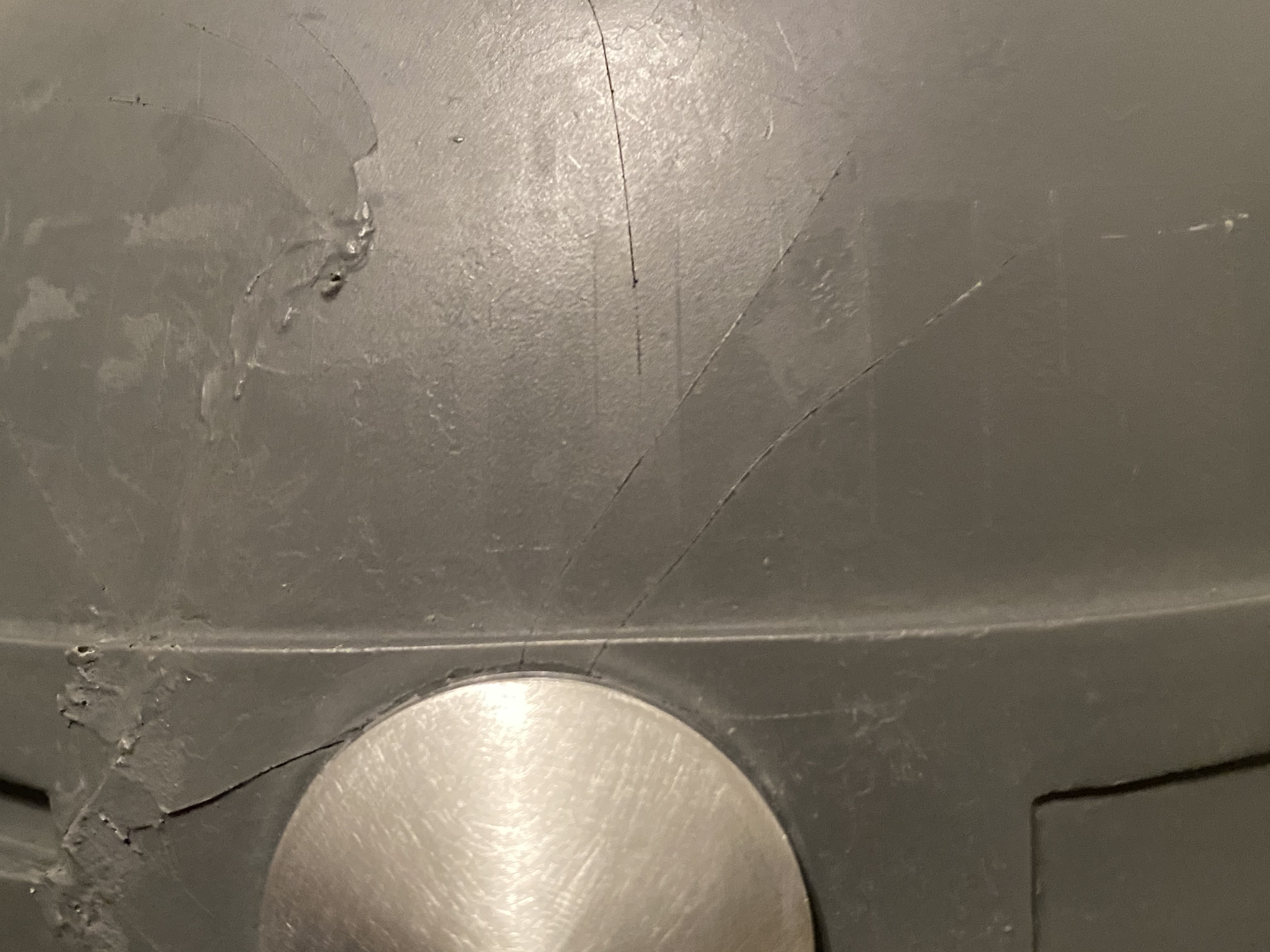 Last edited: