SingleSeat's Rangefinder (Scratch-built tutorial)
I for one couldn't stand the prospect of going through all the effort of creating the perfect Fett helmet only to top it with a solid plastic-looking rangefinder. I did my share of searching for record players, custom resin parts, and so forth, but in the end I caved in and decided to scratch-build my own. My MarrowSun resin piece gave me a sense of scale, but the Hyperdyne kit I was installing really drove the custom dimensions. Then there was the matter of the clear part – a challenge in itself.
So here is the result. Disregard the stalk as it is there only to illustrate the concept. I have a new stalk in work to replicate the prop part. I wanted a lighted, working replica with no seems for lids or doors to access the electronics.
The clear part I attacked first. I settled on clear cast acrylic (stay away from extruded plastics since they are so much harder to work with). I worked the plastic over in a woodworking shop. After drafting a set of dimensions, I ended up with two separate shapes for ESB and ROTJ. My helmet is going ESB, so these pics are of that version. I'm still in the process of modifying the clear part to better match the real prop so maybe I'll show that stuff later. The black window frame is also scratch-built from sheet styrene. And inside it is a piece cut from the lens of some cheap Wal-Mart reading glasses to give it that refracting look.
The main body is constructed of sheet styrene and is attached to the stalk by a bent steel plate that forms the very bottom of the rangefinder and slides into the outside edge firmly. The rangefinder is removable from the stalk in order to access the batteries and the clear plastic part if I want to change it or if it becomes damaged. The steel plate is also attached via a small screw so I can swap the post whenever I want.
If you want this to turn into a tutorial, just respond to this thread and I'll give you the download edit: oops missed a scratch...where's that little brush!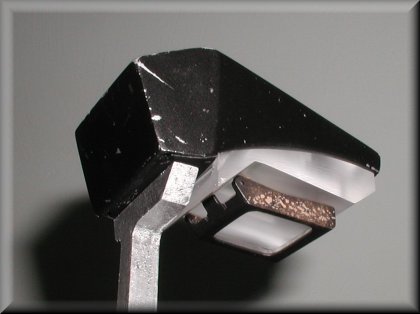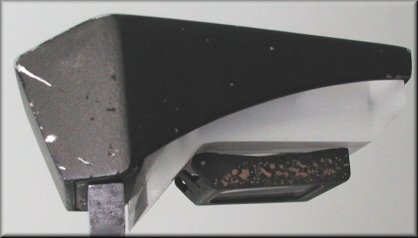 Last edited by a moderator: