Completed my first Mandalorian helmet prop.
Original mold/kit by NME props. Very high quality mold with little to no blemishes at all. Highly recommended kits.
Weathering done with layers of Krylon, Testers, and Clearcoat. Used Acrylic Black and Brown with some black shoe polish to grunge it up.
To finish, I will install padding inside using US Army helmet Velcro pads.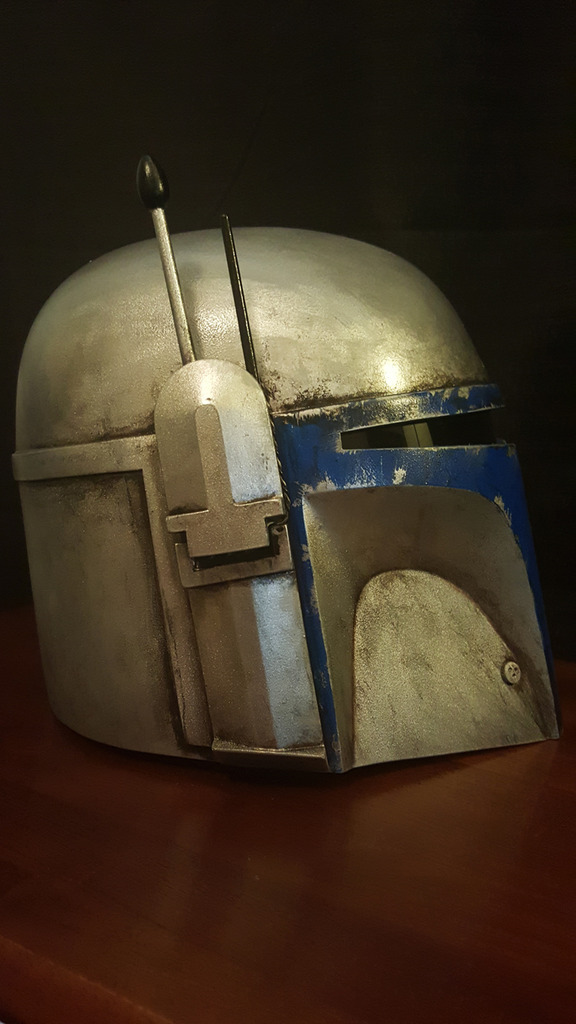 Last edited by a moderator: