Hello all. After 13 months, my Fett is complete.... Almost. I'm looking for constructive criticism as I'm going for 501st approval. Unfortunately due to the weather, I only have some indoor pics. As such, the coloring looks off. My flightsuit is from Arkady and is the correct light blue. My weathering also appears lighter than it does in real life. My jetpack also leans a bit which will be addressed. Anything else? I've also posted this in the Bounty Hunters Guild and with my Garrison.
I'd also like to thank the following members (in no particular order) without whom fulfilling my life long dream would not have been possible:
My mom -sewing expertise
22ssplt -painted armor, gauntlets, shin tools
Arkady -vest, pockets, jumpsuit w/necksill
Wasted Fett -helmet kit
Superjedi -helmet build and paint up.
Darth Voorhees - full jetpack, helmet fans
Woodman -armor, girthbelt, wookie braids
Dakota -studs, gaunt darts, knee darts, beacon, toe spikes and stablizer
Delta13Mike -ammo belt
Sidewinder -full EE-3
Art Andrews -cape
Major -gloves
Big Dane -jetpack harness
Fettronics -chest lights
Full Metal Fett -diver buckle, JP hooks and clips
JC27 -beacon light kit
MOW -boots, gaunlets, shin tools
Stormrider -sidearm and holster
Combatbaby -flame thrower
Mainst69 -EE-3 sling
Thank you all,
Matt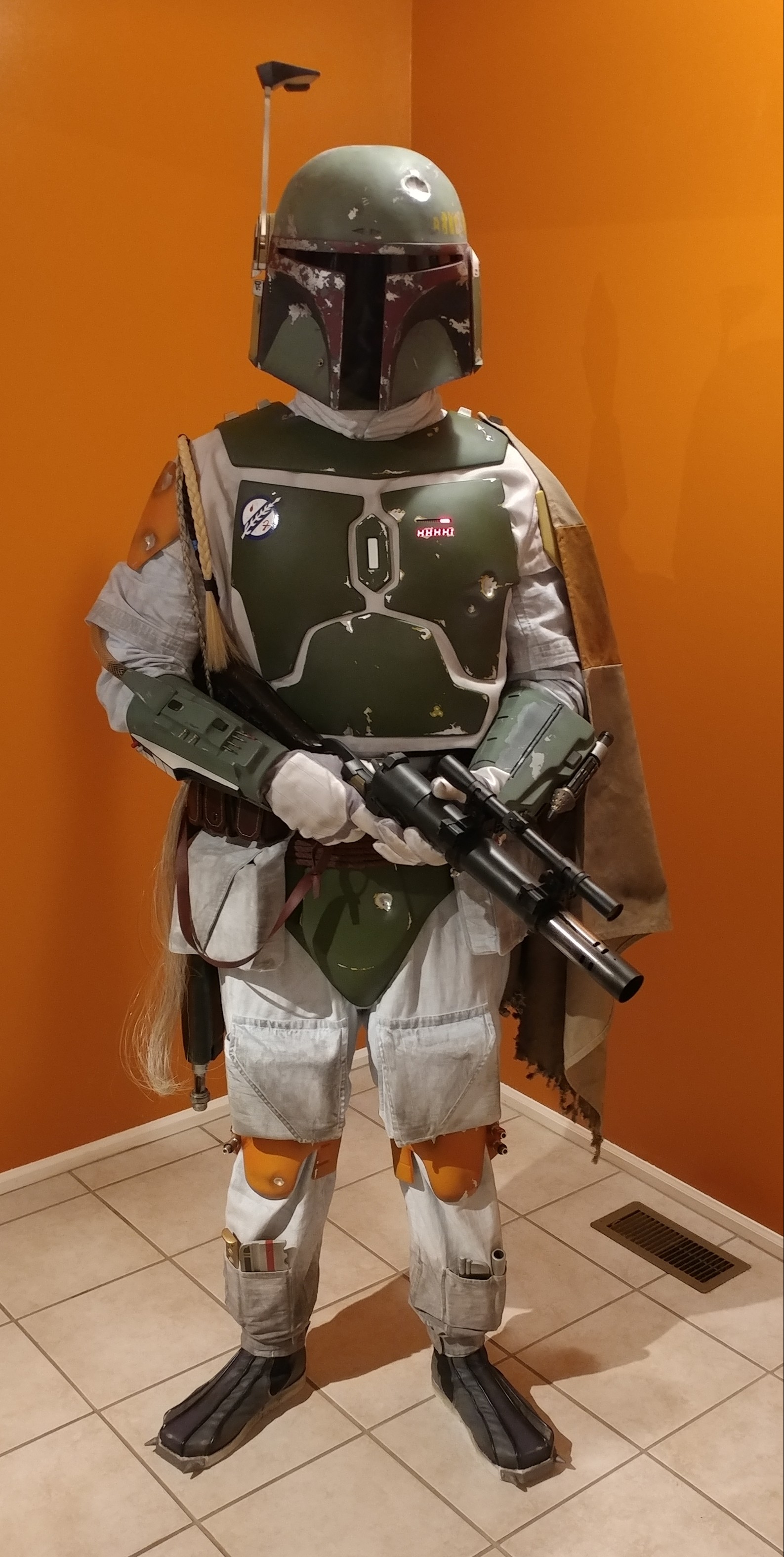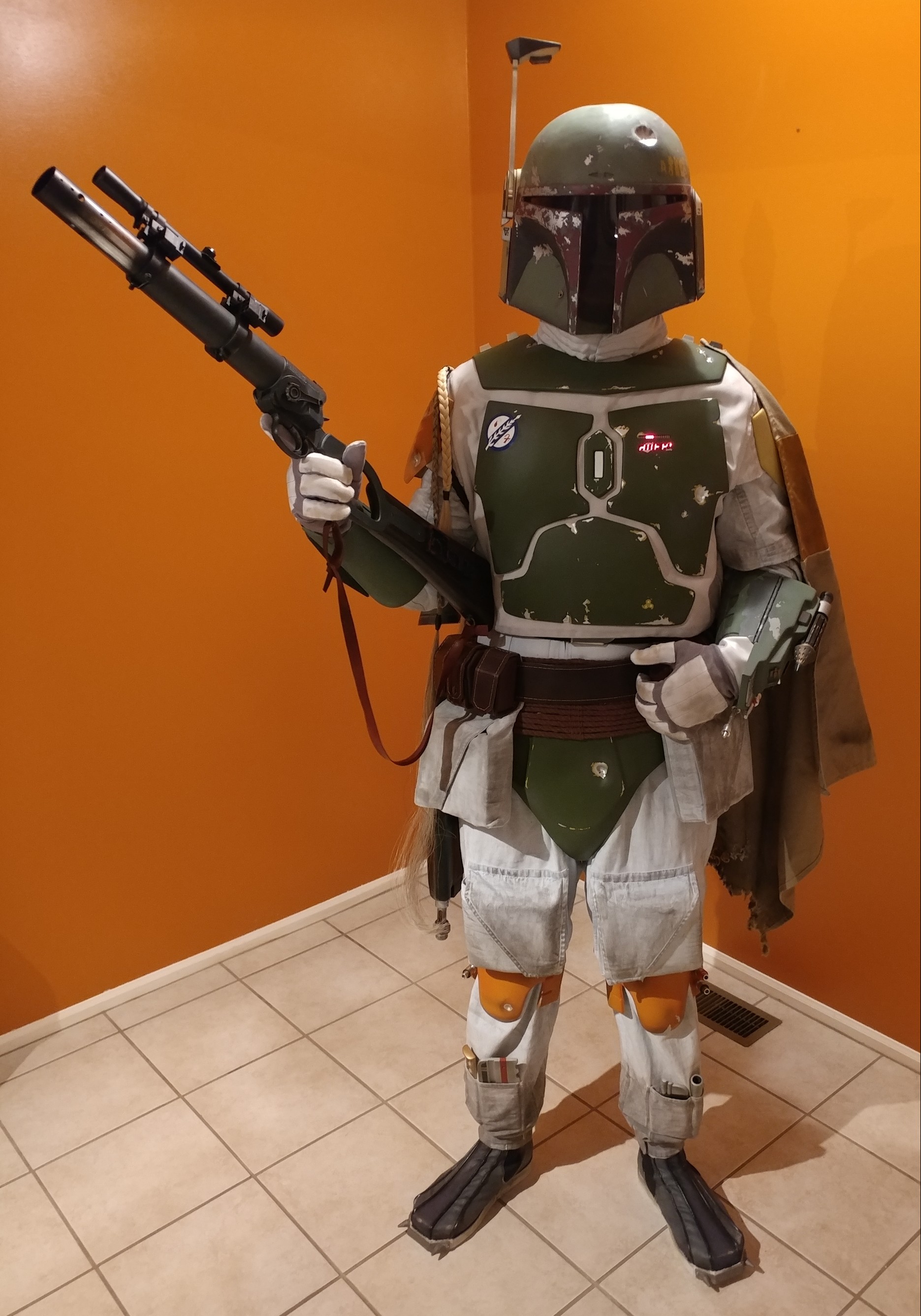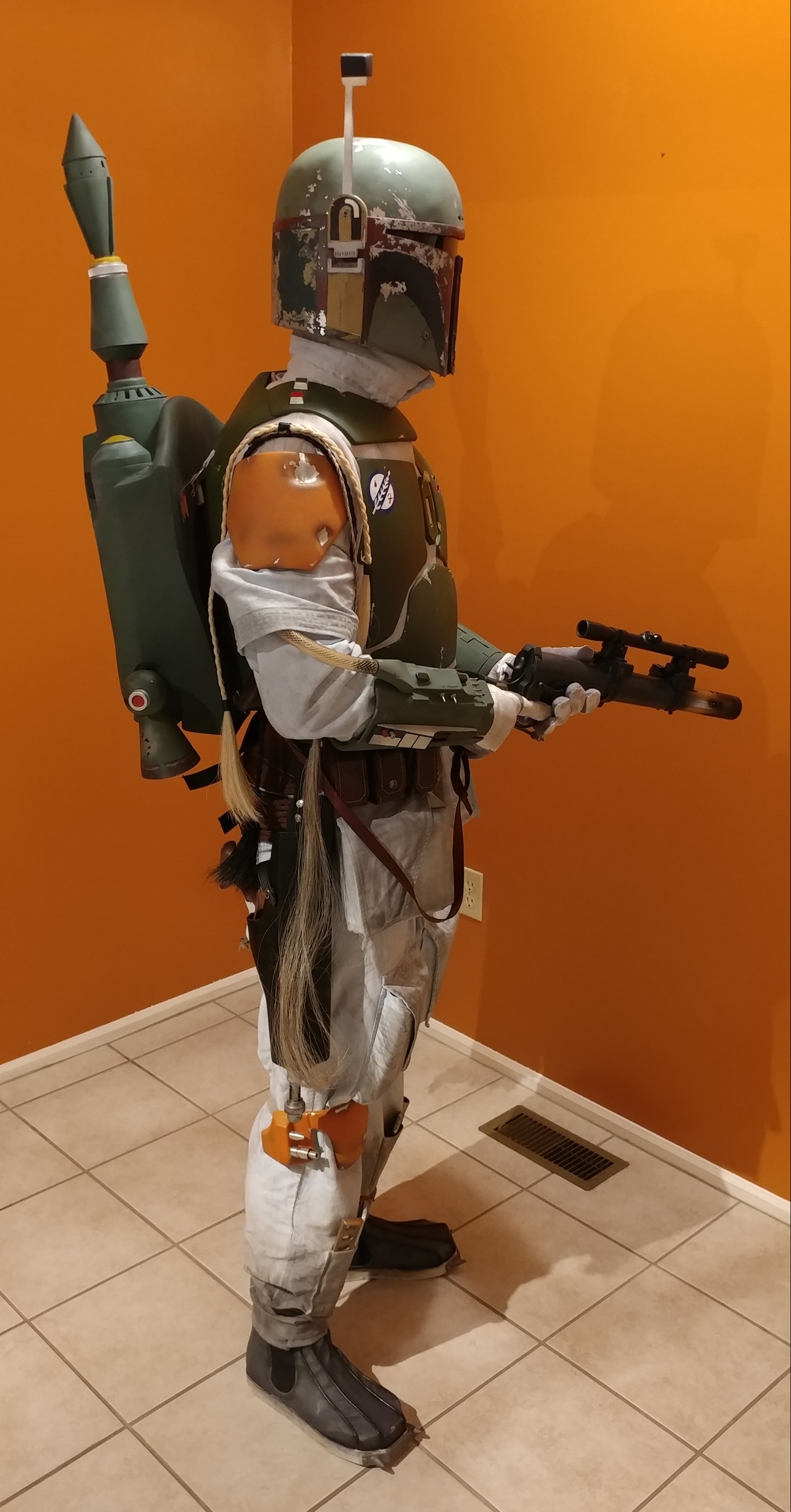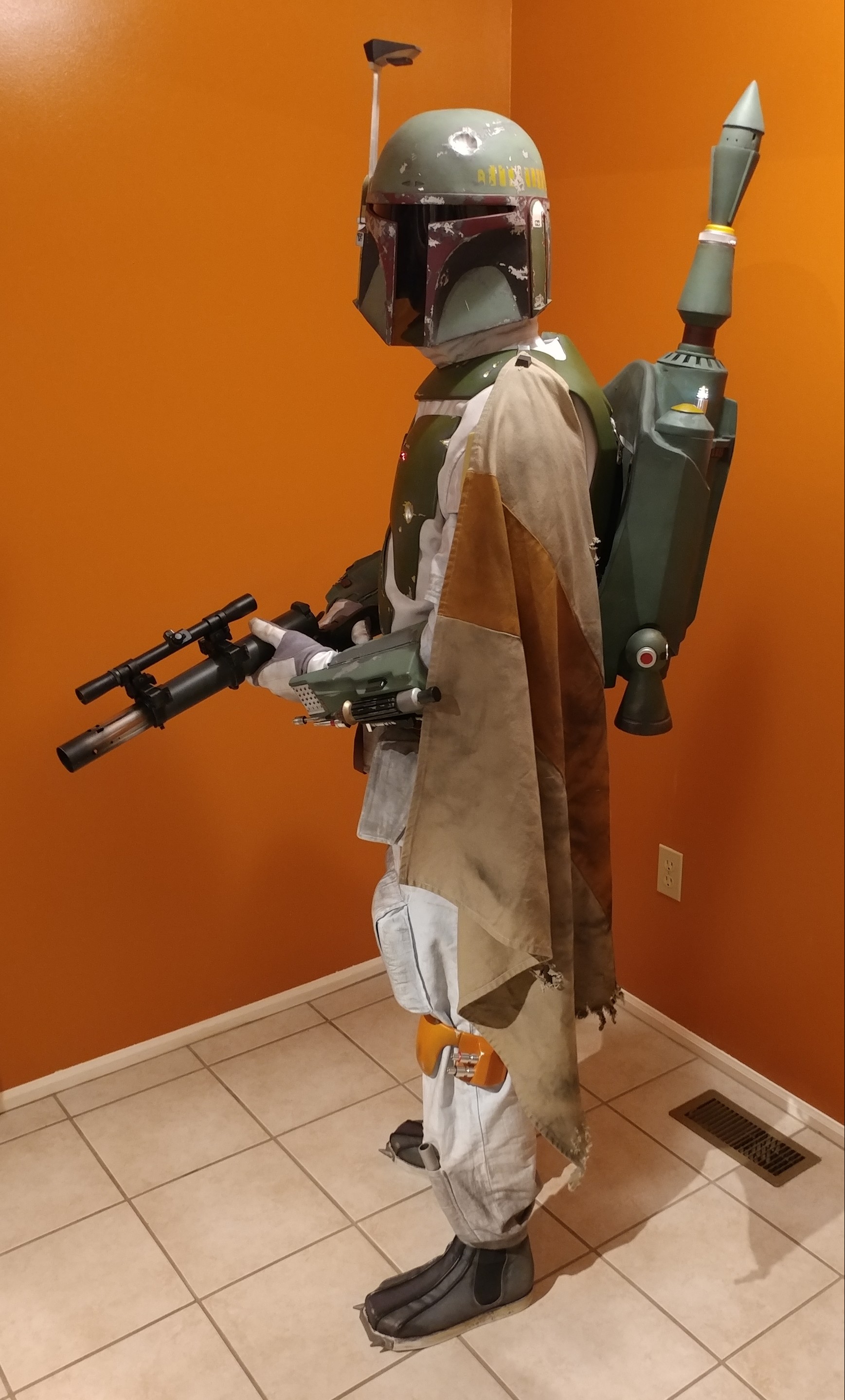 Last edited: