Mr Surfacer is a liquid gap-filler product made by Gunze-Sanguyo for filling small gaps and scrapes in the surfaces in plastic models. You can probably find it at your local hobby store that deals with plastic model kits. It is a bunch of acrylic plastic micro-spheres suspended in a lacquer-based paint. It comes in 3 different grades: 500 (thickest), 1000 (medium), and 1200 (thinnest).
I have used the 500-grade for filling in any unsightly scrapes and scratches in the finish of my gauntlets. However, I have found great success using the 1200 grade mixed with a little lacquer thinner to fill in the micro-bubbles. I dip my brush into some lacquer thinner, brush out any excess on the side of the jar, dip the brush into the Mr Surfacer 1200, and brush off the excess on the side of the jar. This mix tends to fill in the micro-bubbles: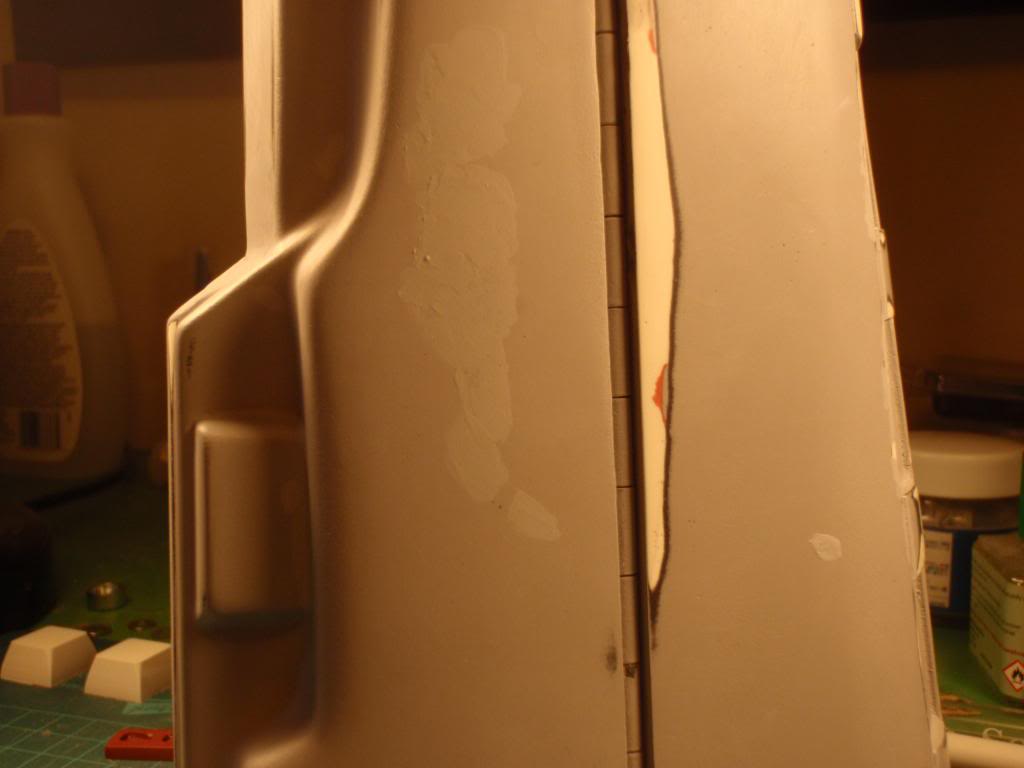 On the left is an application of Mr Surfacer 1200 with some lacquer thinner, while the dot on the right is a brush of Mr Surfacer 500.
Most of the bubbles on the gauntlets tend to be on the bottom half. They tend to concentrate themselves around these rectangular indents.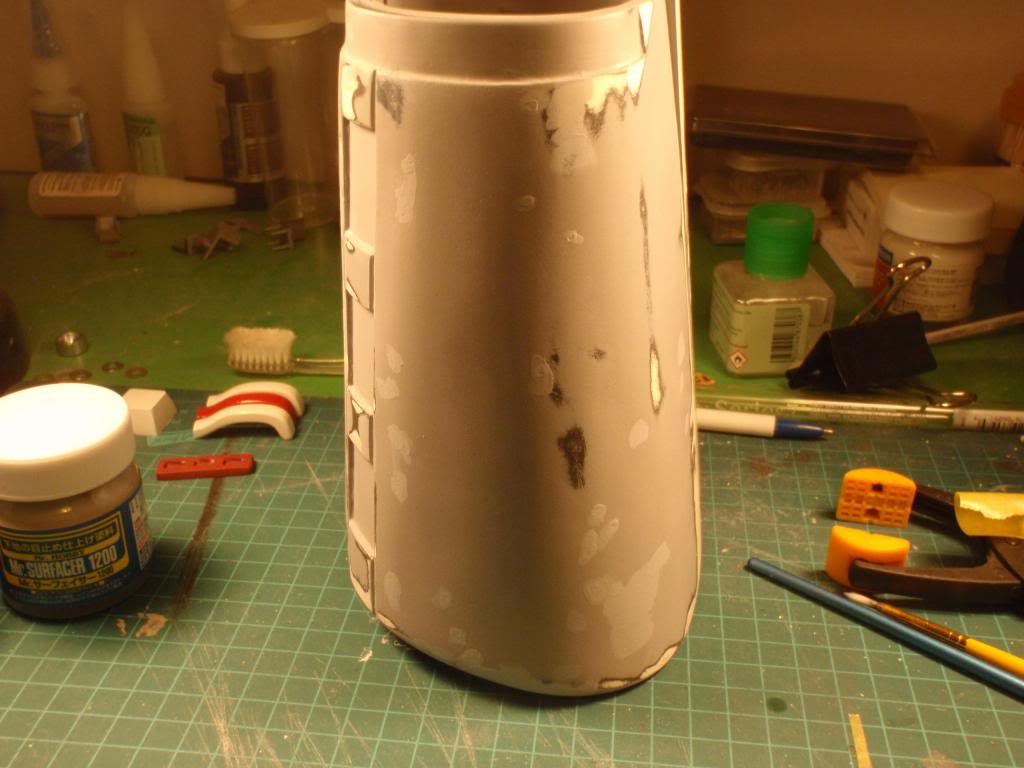 I had to apply 3 coats of Mr Surfacer with sandings of 400 grit wet sandpaper inbetween to fill all the micro-bubbles. Don't sand too deep, you'll end up sanding away the Mr Surfacer and creating a divot in the resin.