Active Hunter
TDH PREMIUM MEMBER
My Fellow Fett's,
Been a little bit since my last post. This is another long one, so strap in. My wife gave me the go ahead on a Boba Maker Jetpack! A spendy pack at $710.00 (
Been paying in increments and at the time of this writing I still have $190.00 left to pay
) In an effort to get ready for this upgrade I decided to make some changes to my Coz3D Jetpack. The Coz3D Jetpack currently doesn't offer their jetpack with the space to add in those 3 little greeblies to the Jetpack (
you know, the ones no one ever sees
). These ones.....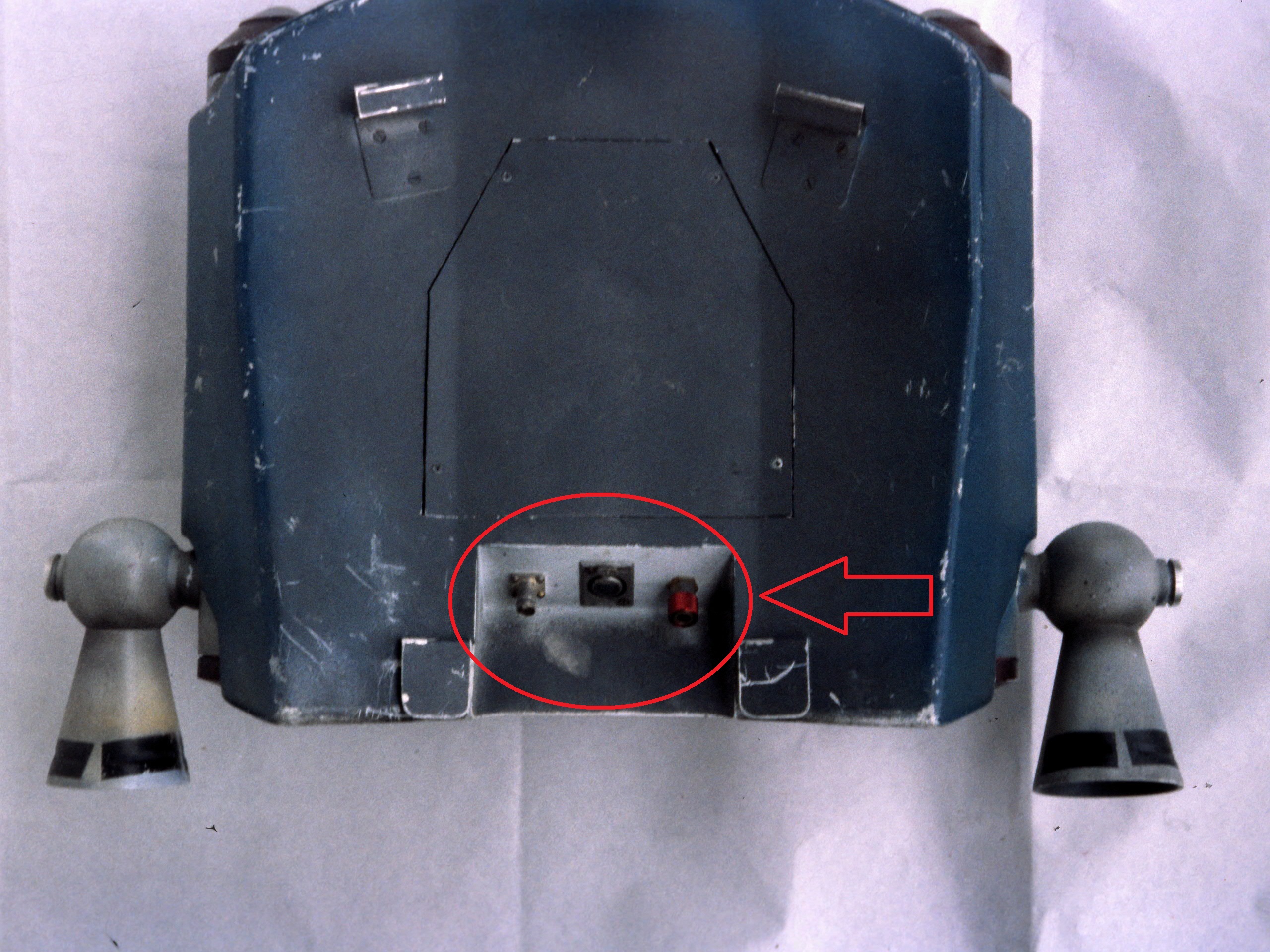 I've have been keeping in pretty close contact with Coz3D on the goings on with my jetpack, and as a result Coz3D says they'll be working to upgrade their pack to include a spot for those 3 little greeblies in the future! Its kinda funny, I thought alot of people after buying Fett stuff and parts from vendors kept in touch? Coz3D said that in all their time with selling their packs that I'm the only one who remained in close contact with them post-sale and aprised them of all my updates that I've done to their jetpack. They are very grateful and appreciative of the information I've fed to them. And again, as a result put them on a path to make their jetpack THAT much better! It's kinda cool to know that I've helped out the Fett community in some small way.
And speaking of Greeblies, I was however able to add in the other two greeblies to my Coz3D jetpack, like the one you see on the bottom of the screen used jetpack. (
The XLR Connector and Push Button
)
Both components for the jetpack were very easy to acquire and readily available. Here they are just after the install. (
I still had yet to weather/scratch it up a bit
).
For those interested in what parts I used, I used these....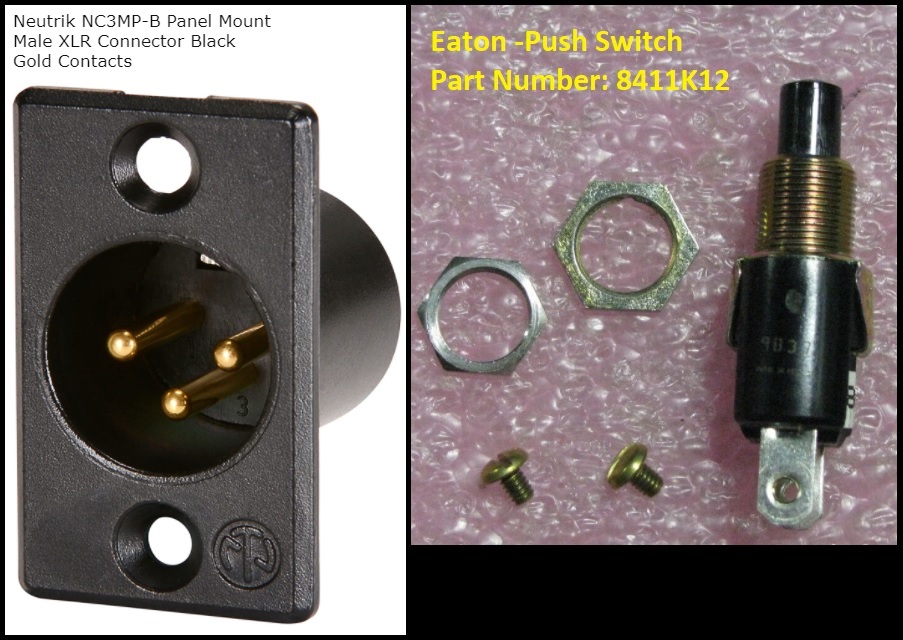 The other piece of this puzzle is the plug that gets attached to the jetpack and the hose that presumably routes behind the Jetpack. That one was a bit harder to identify in the screen pic. For this, I asked Tennantlim about his 501st CRL jetpack and what he used. He said he couldn't recall the manufacturer of the XLR plug but was able to share what he did to get to look like how he did. Thankfully his WIP has an upclose shot of the XLR Plug, which he weathered up a bit....
If you look closely you can make out an underlined triangle icon on the plug. After a few hours of research into this plug I was able to tie that icon to this company....
After that.....it was easy to find, and I've identified this plug as.....
It can be obtained for under $10.00 on eBay and other places too. Tennantlim went on to inform me that for his hose portion he used an old shower head cable and with what he called "
Metal Tape
". Both of which I was able to procure at Home Depot. He also sprayed the hose with a flat black and lightly oversprayed a bit of grey. And so, equipped with this stuff.....
....I was able to re-create that XLR plug in the same way that the 501st CRL guy (
Tennantlim
) did!
I now have to potentially shorten the hose and look for a suitable way in which to attach this - I have some ideas.....more on that later. But here is what my pack now looks like with those updates.....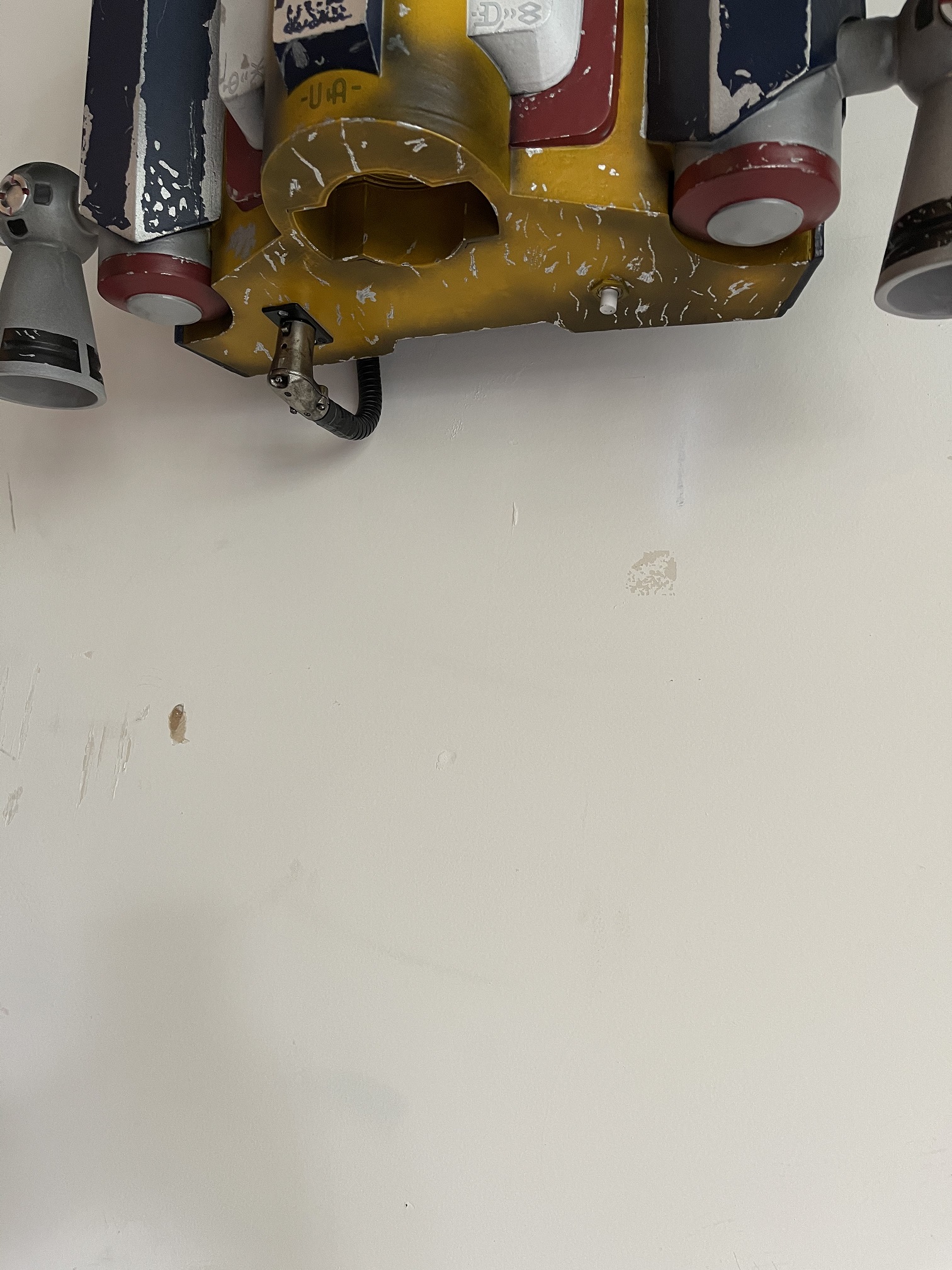 Before I was talking about how I've influenced Coz3D into further upgrading their pack. I've also been in close contact with QuestDesignCanada (
Also on Etsy
). I've been talking with him about a few additional Fett-parts to consider manufacturing. One of which was an all aluminum ROTJ specific jetpack beacon. If you've been following my WIP you know that nearly all my metal parts are from QuestDesignCanada. And one the things that has really bugged me was the beacon on my Jetpack. It had a brass topper. Though the screen used pictures as well as the 501st's CRL pic shows the topper in what appears to be the same type of metal as the body of the beacon and not brass. I spoke with QuestDesignCanada about this and let him know he should consider us ROTJ Fett's too. Well turns out I swayed him, as he now offers his beacons in either brass or aluminum toppers.
Again, it's just really cool how one persons influence can have that effect on a vendor to make a change or add options. He's said to me that he's gotten positive feedback and good sales from it. Plus its good to have that ESB or ROTJ choice in the ecosystem!
He has agreed to sell me just the topper, which I've recieved and installed, here are the two toppers side by side (
Left side unweathered and the right side weathered
)...
And here it is installed on my jetpack....
Anywho....I think thats enough update for now - Thanks for taking the time to read.
Thanks,
-Iron
Last edited: