Post-Thanksgiving update. The dark gray masking has been slooooow going, but steadily proceeding. I finished up the mandibles a few days ago and spent another 2 or 3 days on the trim and keyslots. The toughest part about it is trying to leave holes for the "islands of damage" of purple, bright red, and dark red between all of the dark gray.
Even though the stencils are almost impossible to line up on the helmet at this point, I'm still using them to trace out the damage on the helmet as a guide so I'm not having to look at the stencil, then mask a little, then look back at the stencil, etc etc ad nauseum.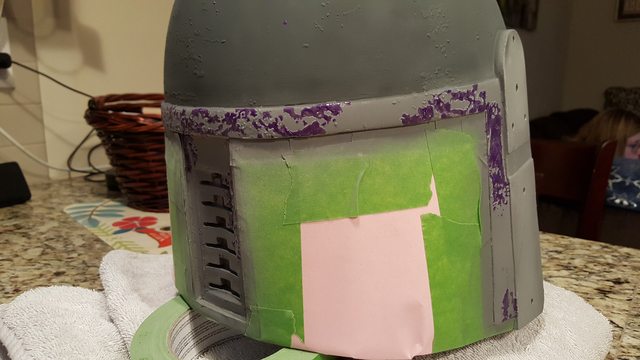 Next up is the dome! Gonna give myself another week to do this.