Well... what do you know... it's done!
I spent 3 months of my life doing this. And that's not "working on it here and there"- that's every night, every weekend, 2 or 3 hours at a time.
There's levels of accuracy, too. I feel like I got to about 95% accurate. Getting to about 90% accuracy is possible for any newbie going strictly off of Rafalfett's templates. 91-99% accurate requires digging into reference images and getting creative with weathering. There's some features in this range I didn't feel like I have the skill to add- grease stains, putting down the scratches by actually scratching the paint, etc. Then, there's getting from 99% to 100%- this involves really being able to nail down paint colors to near-perfect screen accuracy, perfecting the wire wooling so you can perfectly blend the colors, etc.
But enough rambling... on to the pictures! I'm debating having a friend take some professionally lit shots to really capture that detail. As it is, you can't really see the rusty splotches I added on the RF stalk and the grime in all the edges around the trim.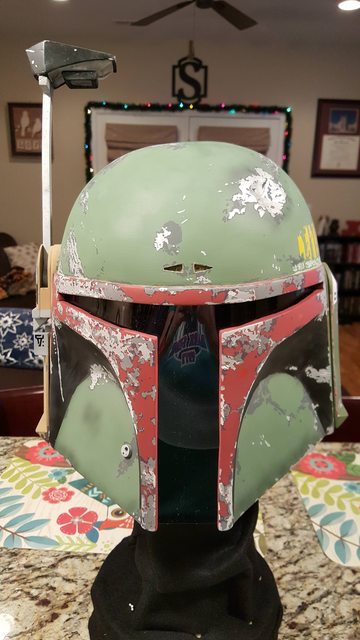 And yes, I did the thumbprint by actually covering my thumb in white paint and running it across multiple surfaces until I felt like I could get that look perfectly.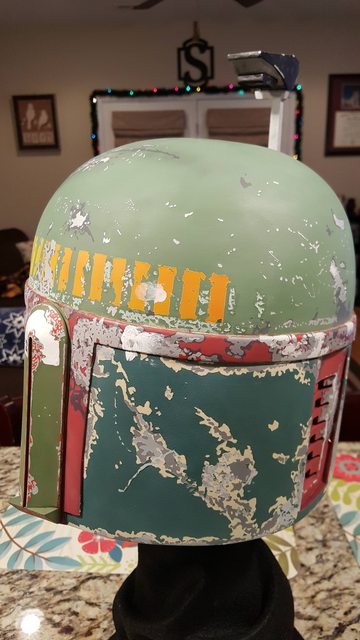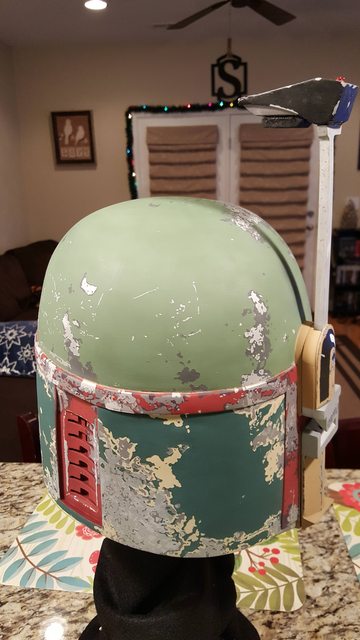 And then of course a shot with the wife BH-50507, who's been a Mandalorian several months before I even decided to start my journey.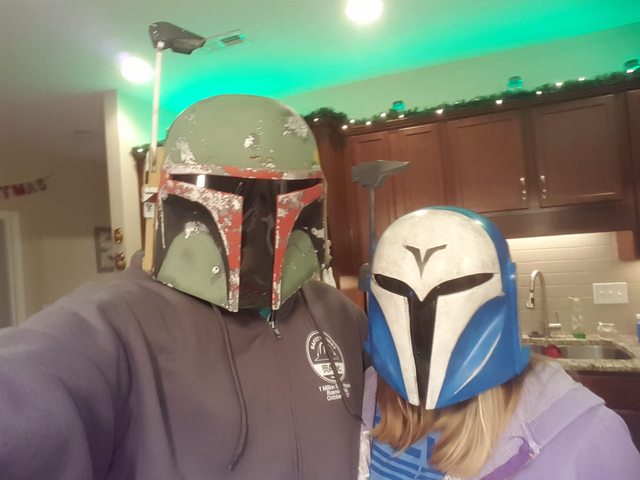 So with that, that's a wrap on my helmet progress. I look forward to continuing my Boba journey after Christmas. I'm taking a couple weeks off.