Hey everyone, I've been skulking around these forums long enough now I figured it was probably time I posted a WIP thread for the custom Mando armour (<-- yes I'm Canadian) I've been working on. It's a bit pic heavy since I started this last summer and have worked on it intermittently between work and home life and everything in between. Prior to undertaking this build I had a total of zero experience building props, armour or anything for that matter so please, criticism and suggestions are not only welcome but encouraged.
Also note that progress on this build has been a little hindered of late as I recently moved across country for work and now live in a remote fly in area only, so the materials available to me are super limited and I have to either work around it or pull some shady stunt to get one of the work pilots to smuggle in some materials!
The first thing I started working on was cutting, sanding and shaping the armour plates out of 6mm Sintra, the templates were downloaded from this site (Thanks Wizardofflight).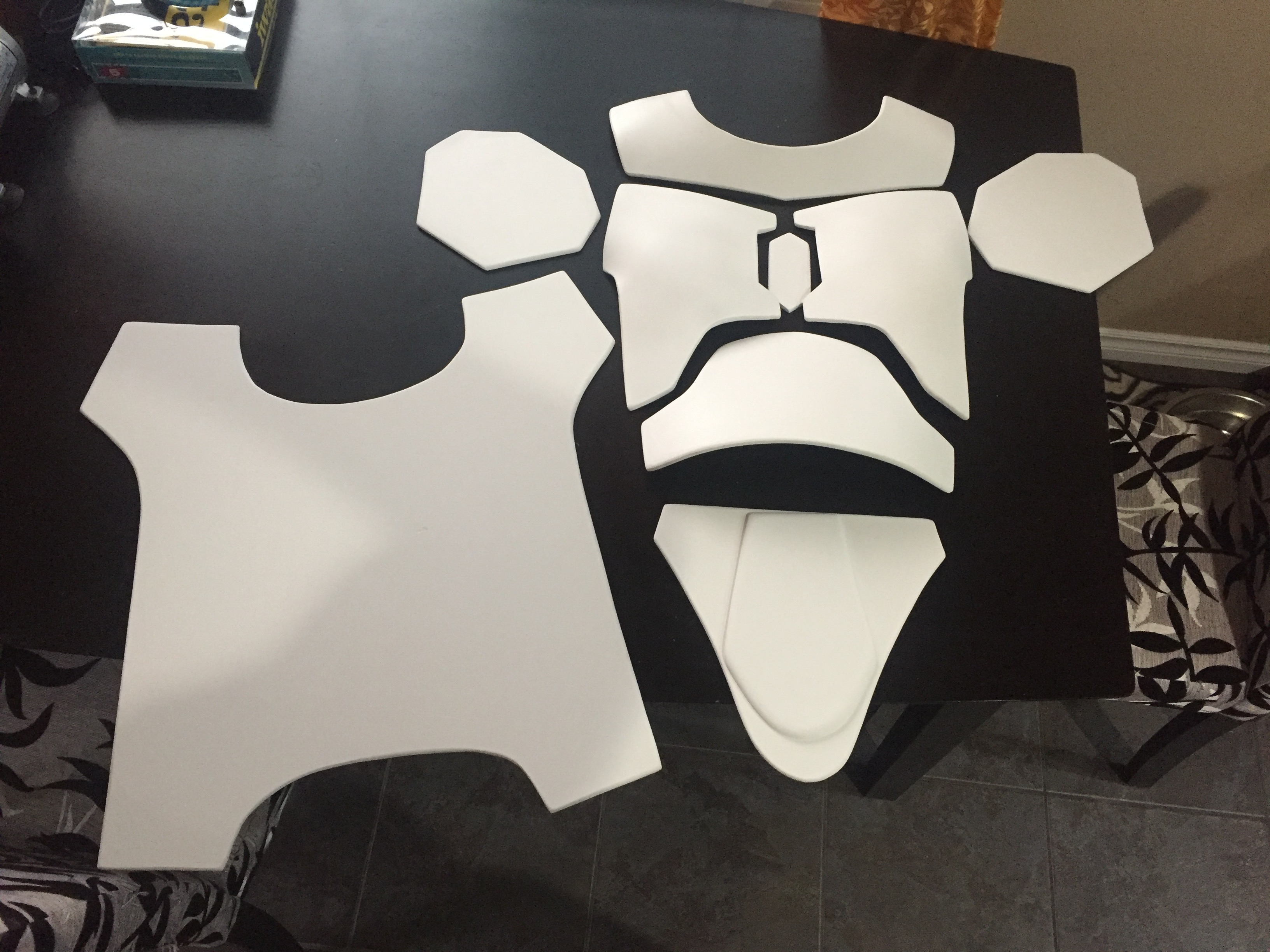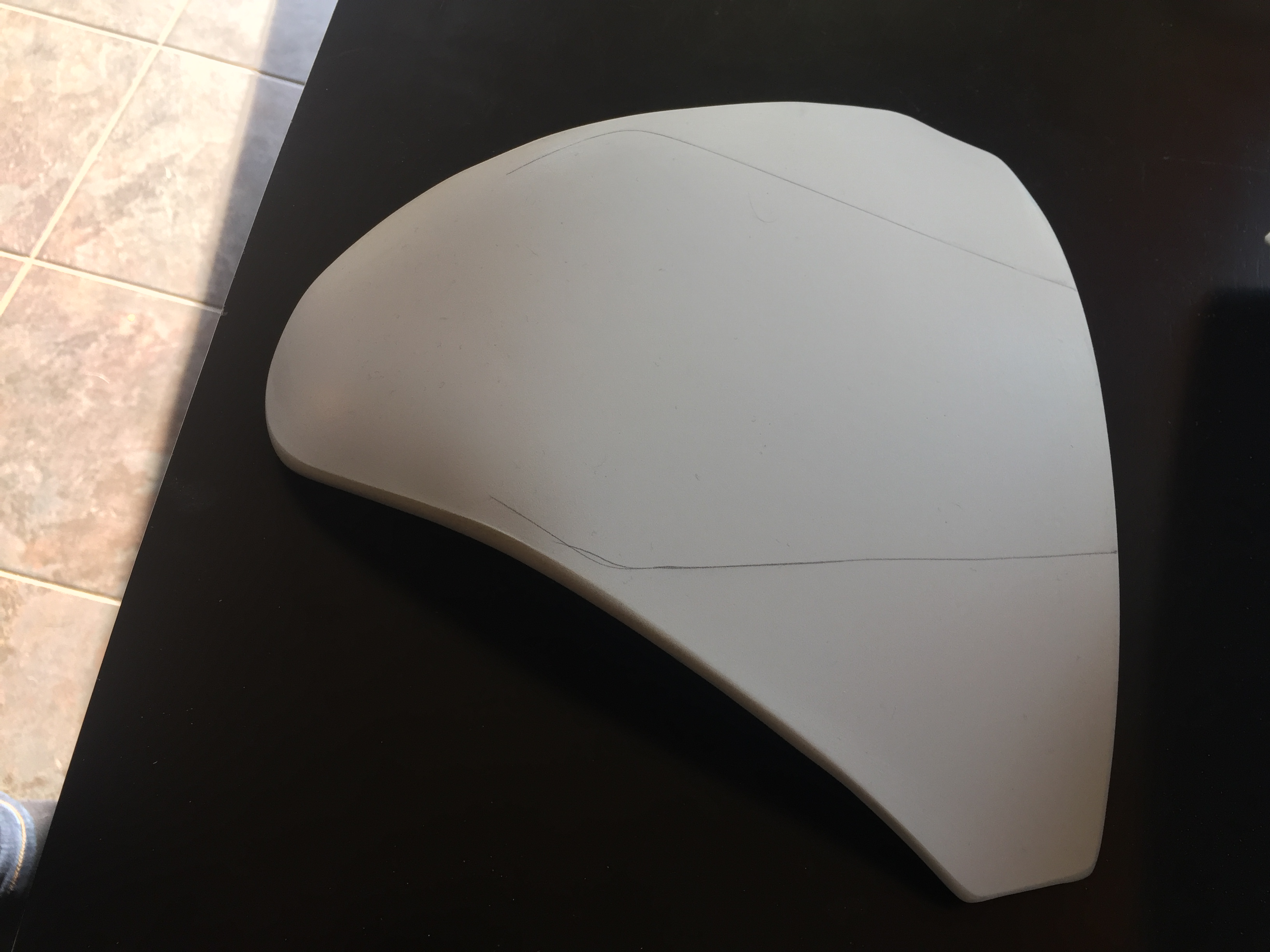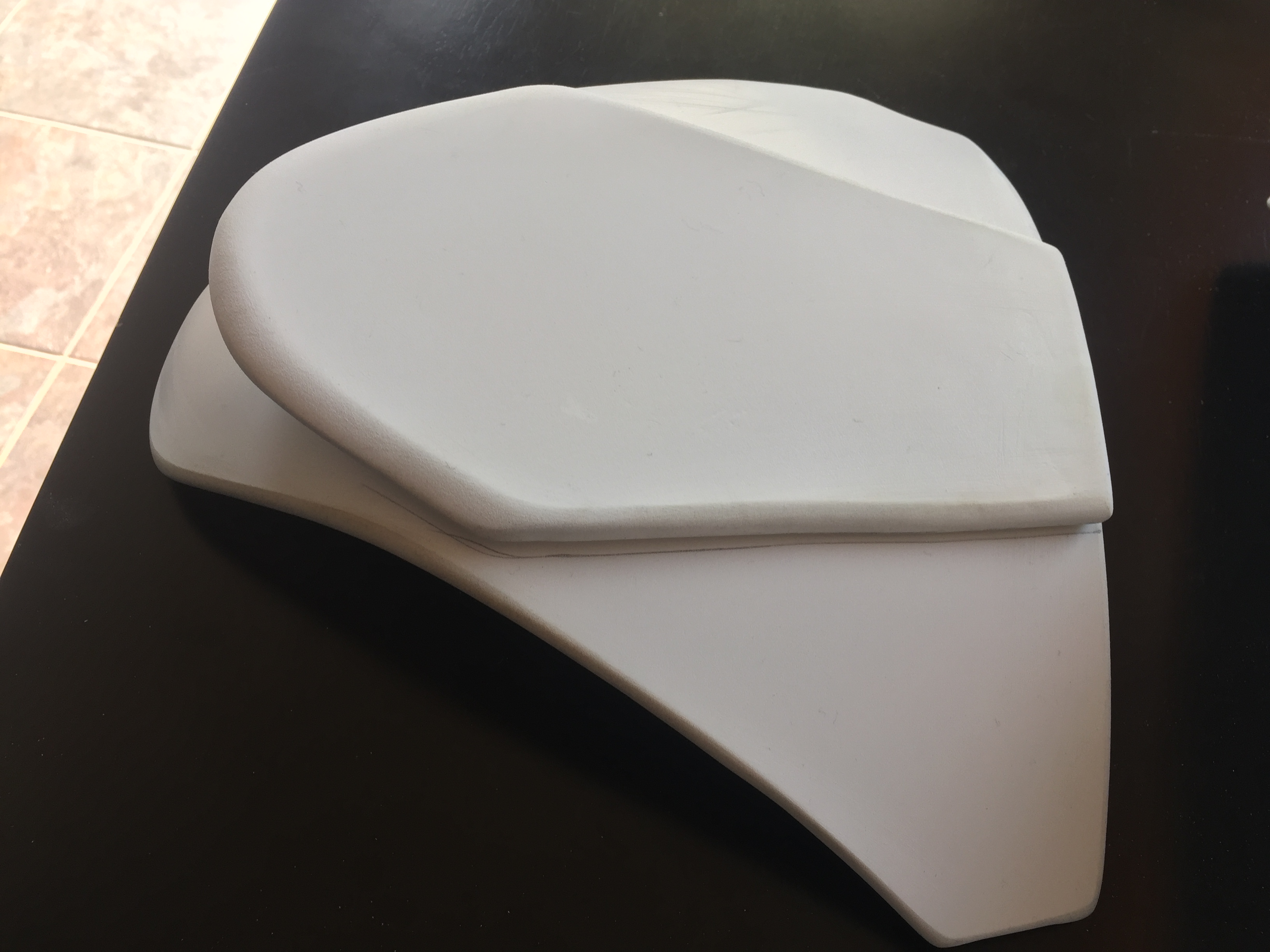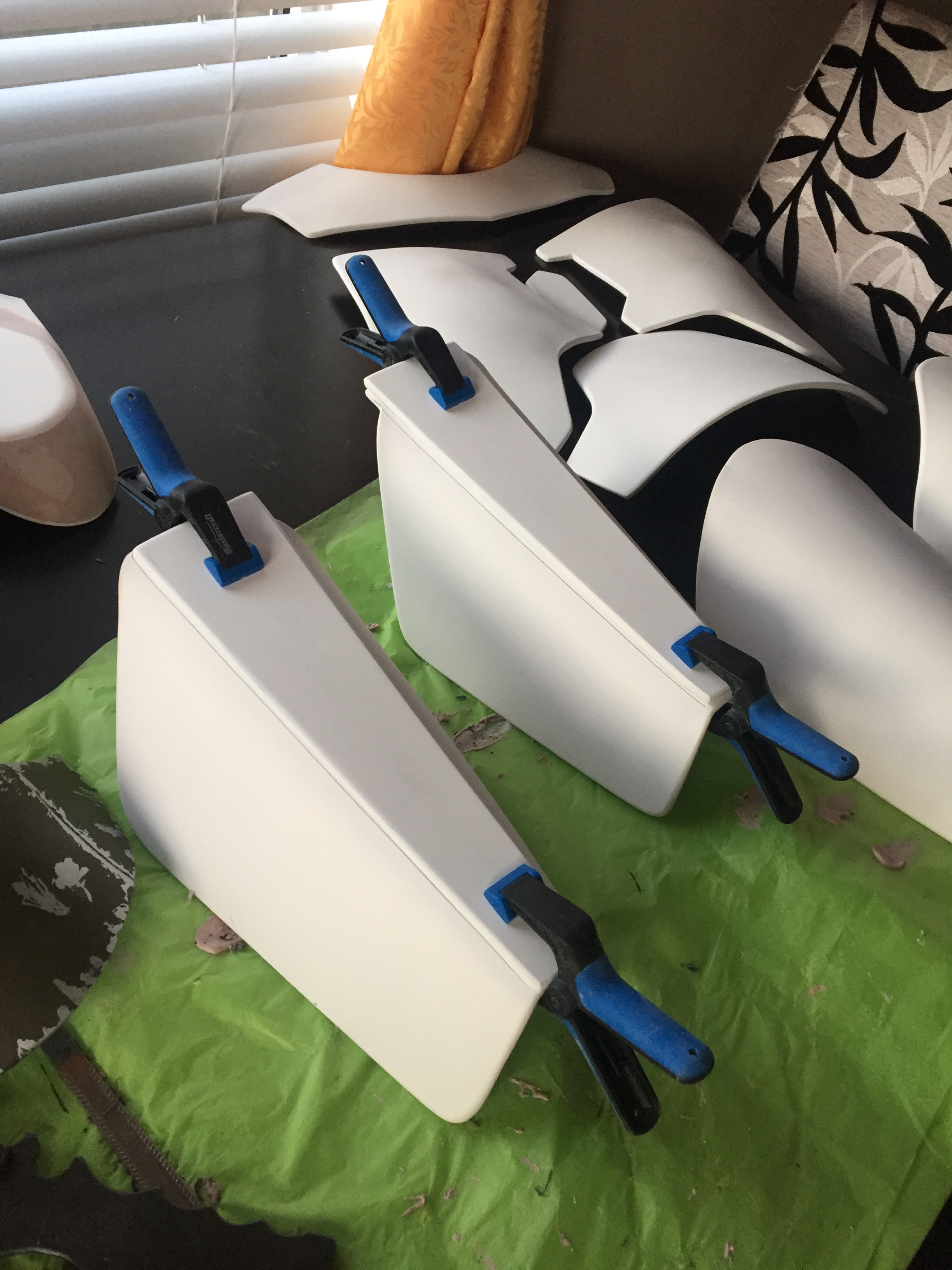 Below is the preliminary result of the shaped plates. This was pretty much the first time I saw the armour start to take shape.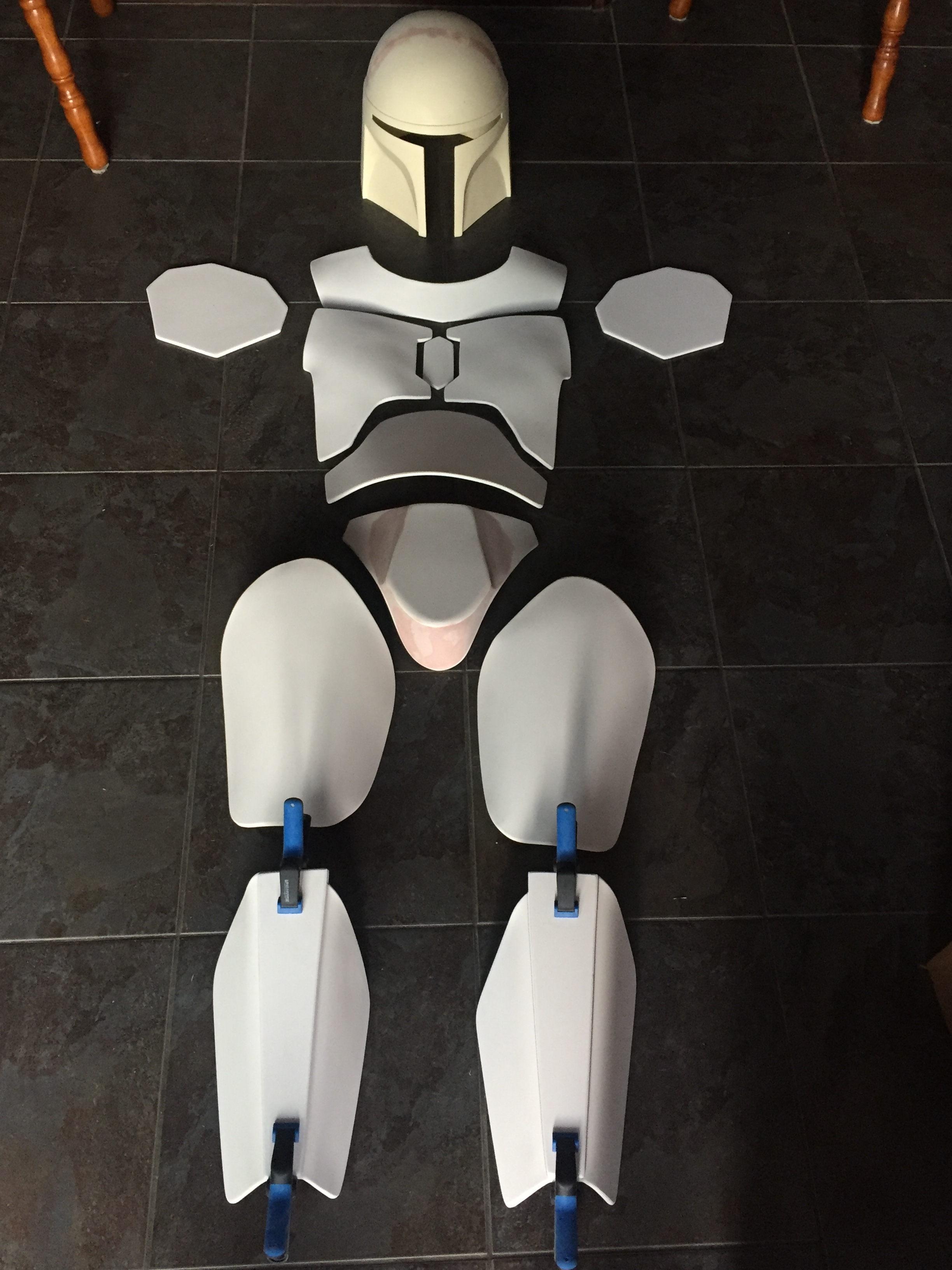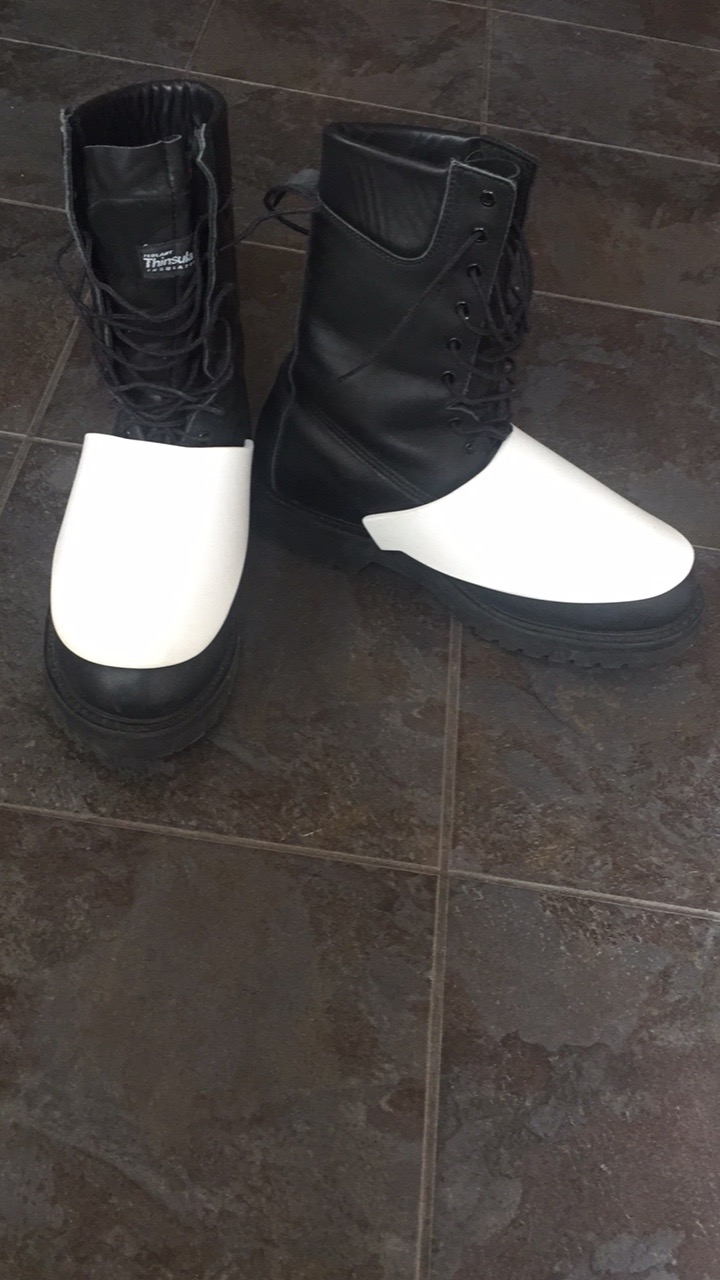 The picture below was taken last Halloween when I mounted everything temporarily to check for placement, fit, sizing, etc. I was happy with what I had accomplished by this point, however with this test run I quickly discovered what was working on the suit, and more importantly what wasn't. After that night I hung the project up and forgot about it for a little while as I felt a bit deflated to have done all that work only to find that I'd have to go over most of what I worked on to trim, reshape and modify what I had already built. Many more hours were spent on forums scouring every source for information and knowledge to improve the build.
More to come..