Alright, it's been a while since I've posted on the TDH, so I'm hoping this is the appropriate forum to post about this project.
So I started a helmet build based on the Rafal Works Helmet (RWH) V2 files supplied by Rafal Fett.
Everything has been trimmed and readjusted (with no downscaling) by about 5mm from the bottom along with a lot of other flexible tweaks done all around by hand, and I shrunk the dome base itself by contracting it within by about 1mm from the outside.
My hope is to use this as a plug to create modern Fett-style Mando helmet casts to accommodate smaller head sizes, ideally for women who may be slightly more petite.
Main building construction materials used are poster board and matte board both in 1mm and 2mm sheets. I've translated the templates from paper to poster board and used spray on adhesive to glue a layer of poster board onto a 1mm matte board sheet to start the build.
Just to give a general idea of the slight size difference with the templates wrapped around to preview the shape. The gray helmet cast on the left was made by ToEleven who made his Boba bucket using the RWH files to their full size.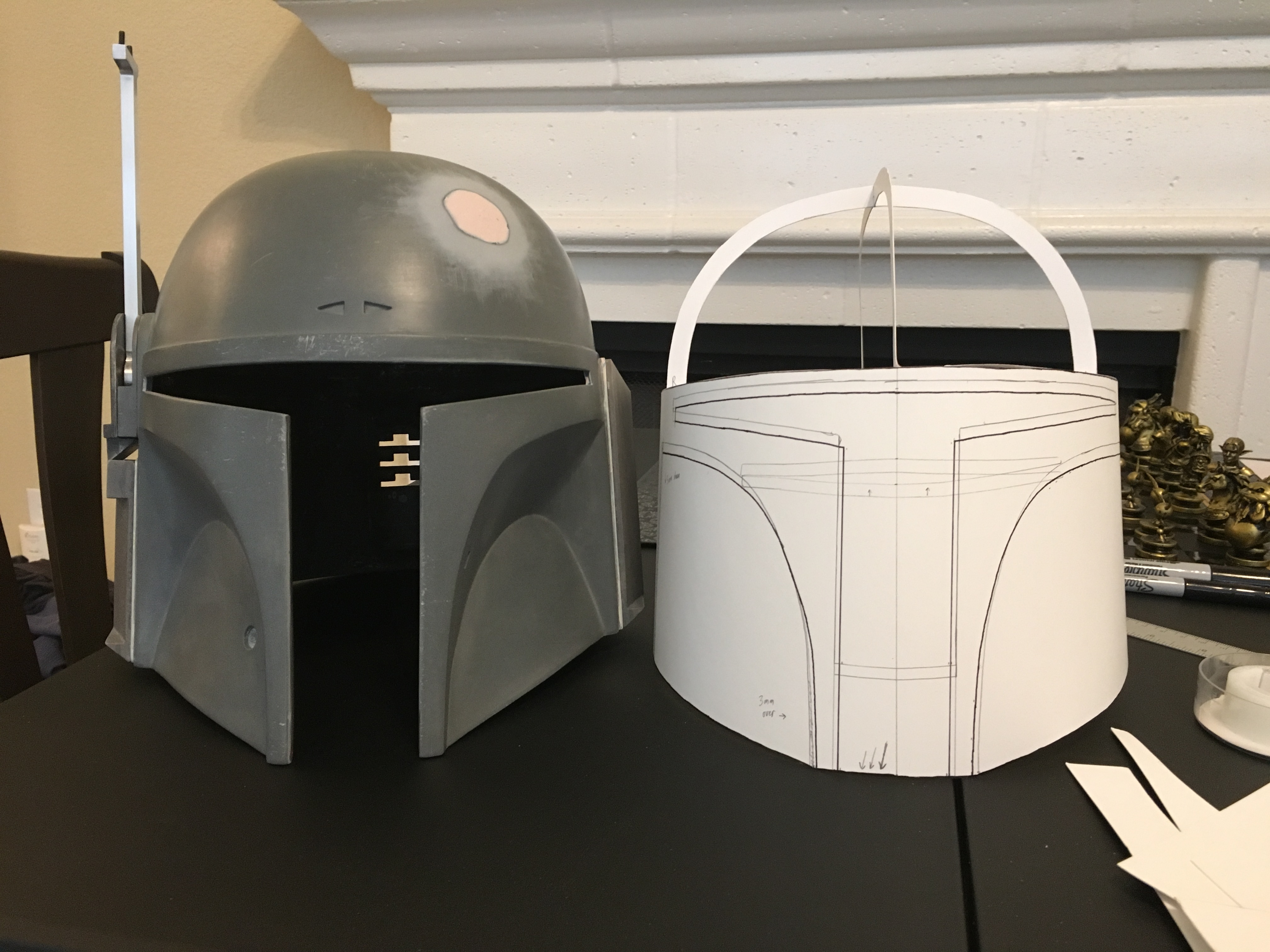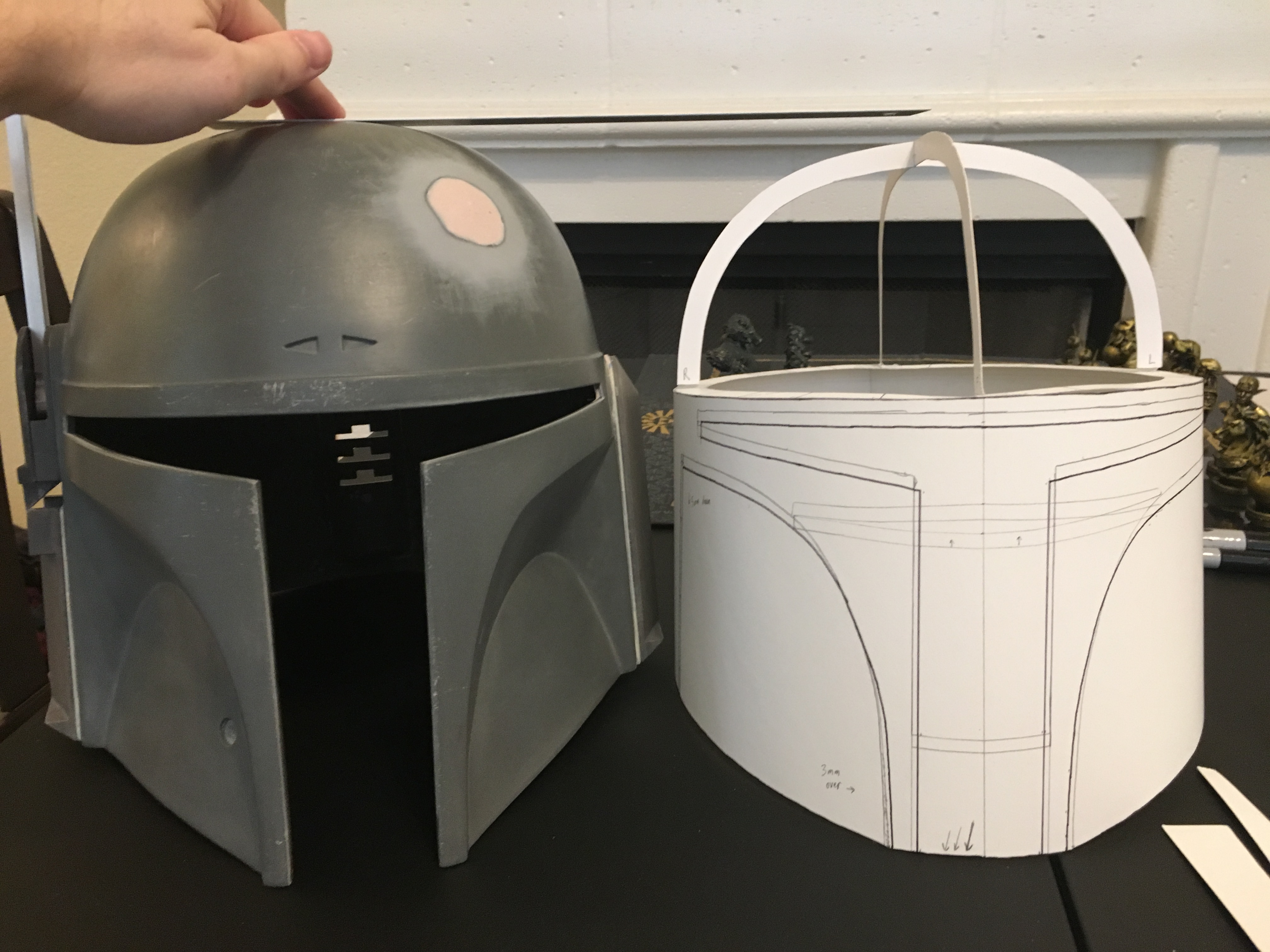 From what I recall the RWH templates used in full might be somewhat close in size to the GMH albeit perhaps a tad wider. So my intention with this build was to go a little smaller than the GMH.