You sure thats not 1/4 scale? Looks HUGE!
Definitely 1/6. It's a bigger ship than u think
Anyway...the painting has begun. It's gonna be emotional, that's for sure. With the exception of maybe Boba Fett's helmet I would say this is the best paint job in Star Wars? I'm gonna take it slow and get as much help as possible from past masters.
So, if you wanna paint the Mona Lisa, u need the right colours and these most definitely are not...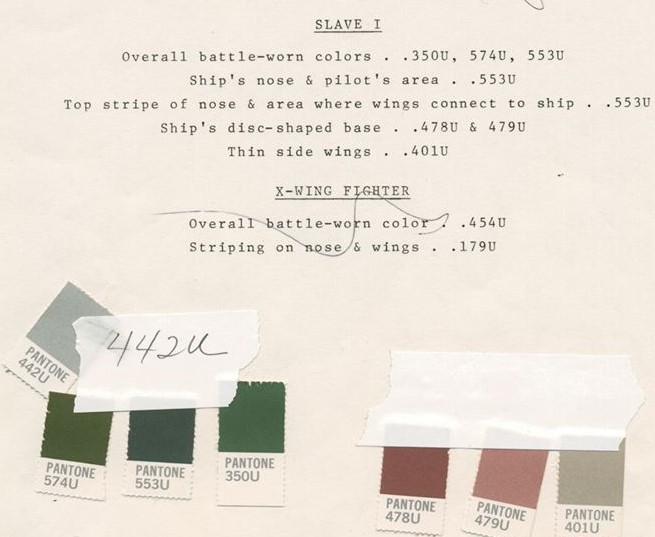 Not sure where this info comes from...found it online, but the greens are totally wrong. For the skirt I am using this pink and red but I've over sprayed with some Boxcar red and grime from Archive X and several washes and rubbing back with Scotchbrite. Needs more work but I think it'll deliver the result I'm looking for. The wings are done and were pretty easy
Here's a glimpse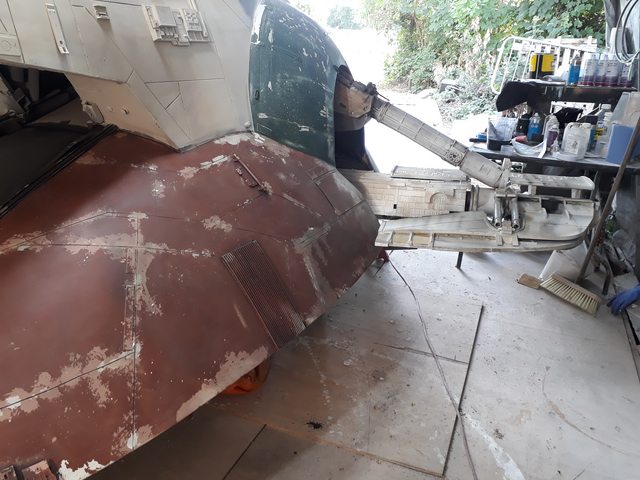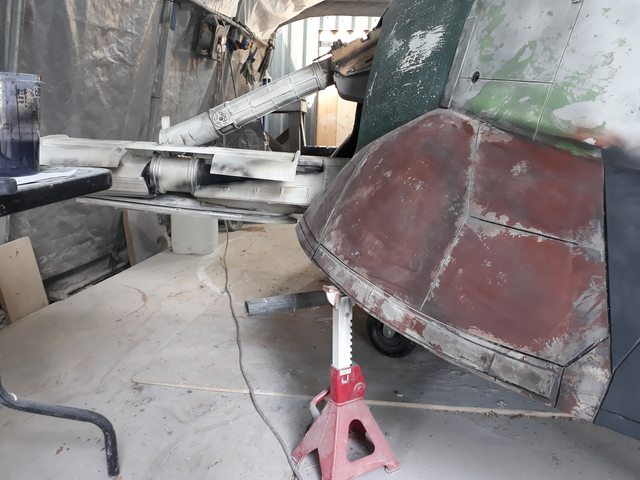 Also finished the buck for windshield vac-form