I got my Bobamaker helmet today and want to show off some of the differences. I honestly am not sure which one I like better since they both have pros and cons.
I really like the VX since it seems a lot bigger. My V3 I have to put on sideways and then twist it straight. This VX I can just put it on straight on and it's so nice since I have a relatively big head. I'll probably sell one of these, but it's hard since I like them both for different reasons.
It's also important to note...
I repainted the rangefinder, colored the borden connector silver, and added the drop of white paint on the right cheek for the V3.
VX on the left and V3 on the right for the next 4 pictures.
I'm not sure how much it matters, but you can see this paint job has a lot lighter of paint than the V3 did.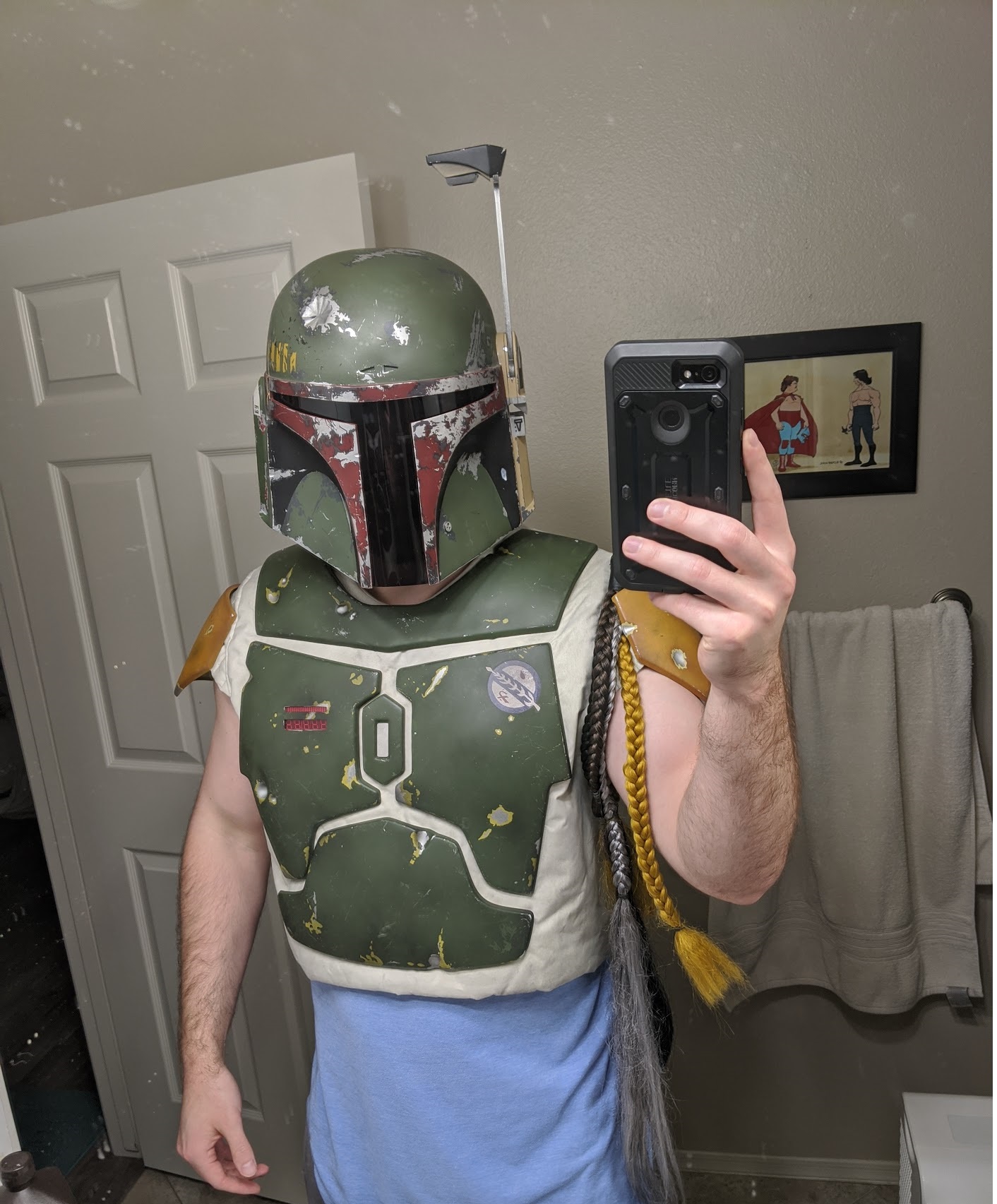 I also found out there is some warping on the cheeks of my VX. This is intentional.
However, my V3 doesn't have any of that warping.
Is there anyone who can chime in regarding which one is more "accurate"? I noticed the VX has a much less pronounced wavy brow, but the proportions of how skinny the top of the T seems to be more on par with the real helmet.
EDIT:
Here is a couple more with armor on and sunlight instead of bathroom light as a source. My armor is Bobamaker V3.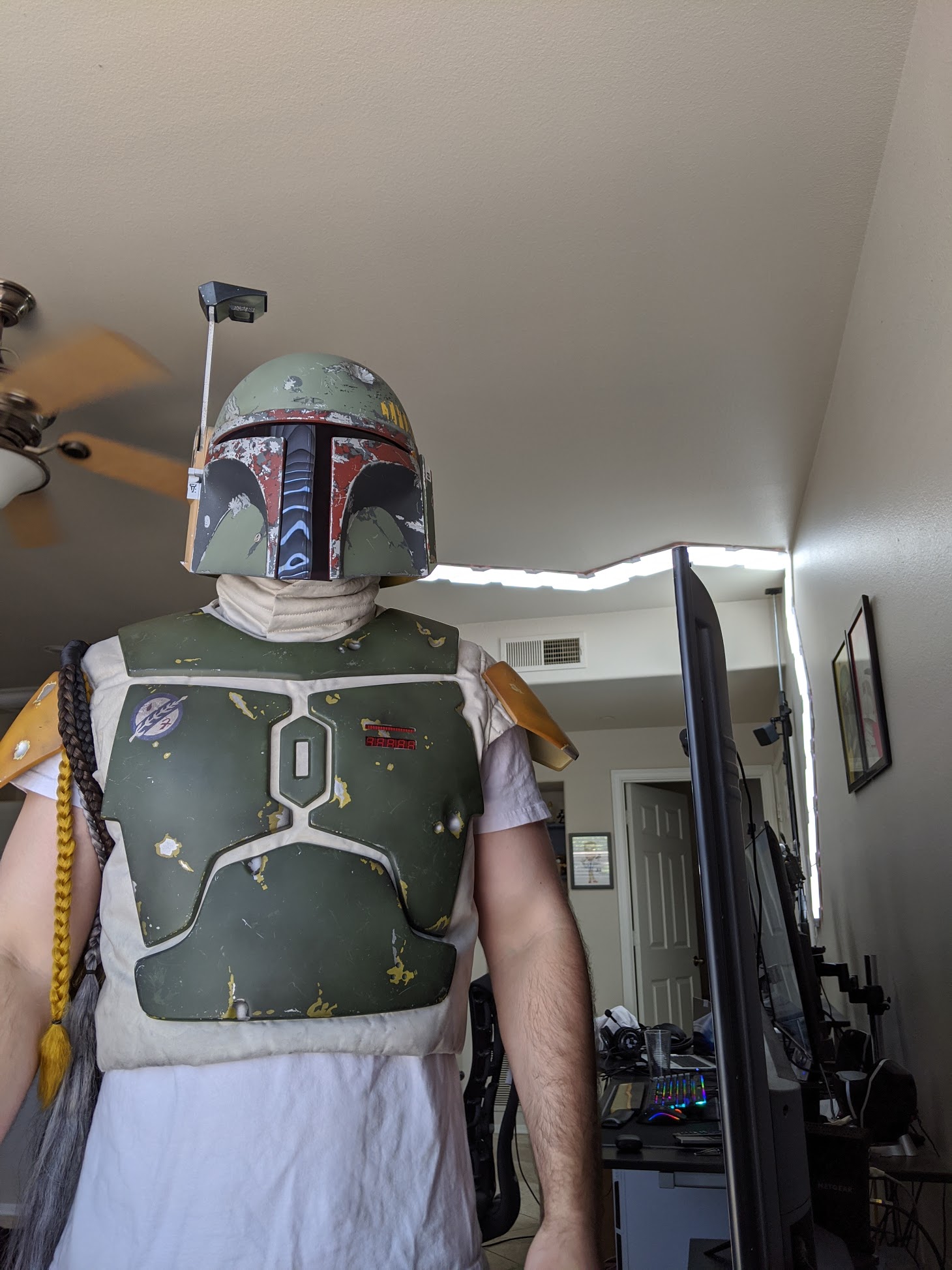 Last edited: