I'm new to the forum and came across RafalFett 3D printable Jetpack. All I can say is WOW!!!
I own (2) 3D printers (FDM & SLA) and do some 3D modeling and am a prop builder. I decided to give this a try.
I want to build a Fett costume and troop with the 501st. This may be a way to get started.
Thank you RafalFett
I didn't post as soon as I started the project because I was afraid the 3D print quality would not be acceptable, so there will be a lot of pictures in a row of the build.
I ended up splitting the main body into 18 individual parts in order to fit my printer.
I am using ABS and my less commonly used filament colors.
Here is the growing pile of parts.
Once the parts were all printed I mixed up a slurry of Acetone and scrap ABS to make a glue.
As you can see there will be a lot of filling & sanding required. At this point I didn't think the project would ever be even remotely acceptable or that I would show it to anyone.
Note the missile and fins are printed on my SLA resin printer. I used it for all of the detail parts due to its very high resolution. I would have used it for the entire pack but it can only print very small parts. The missile was split into 2 parts in order to fit.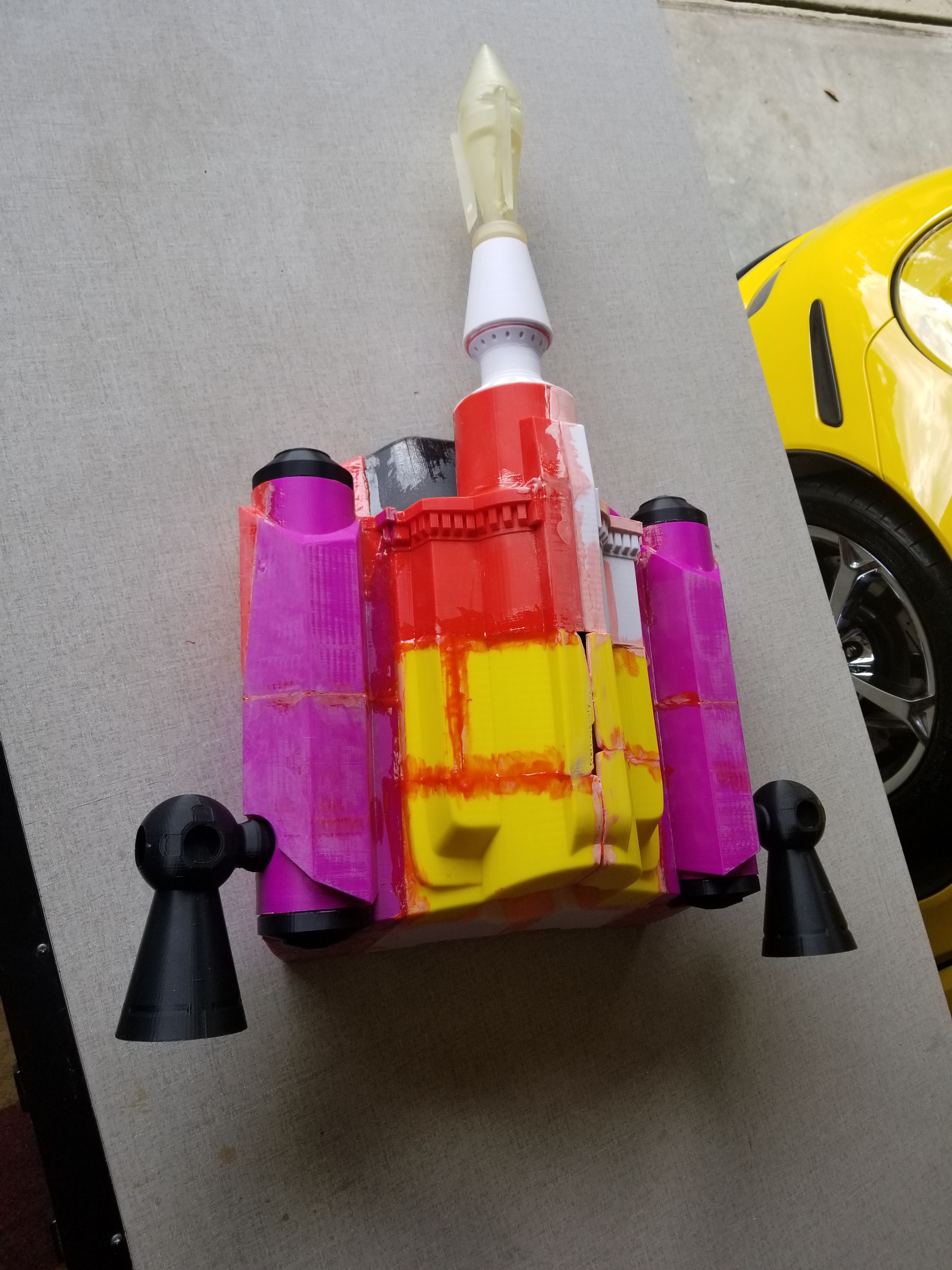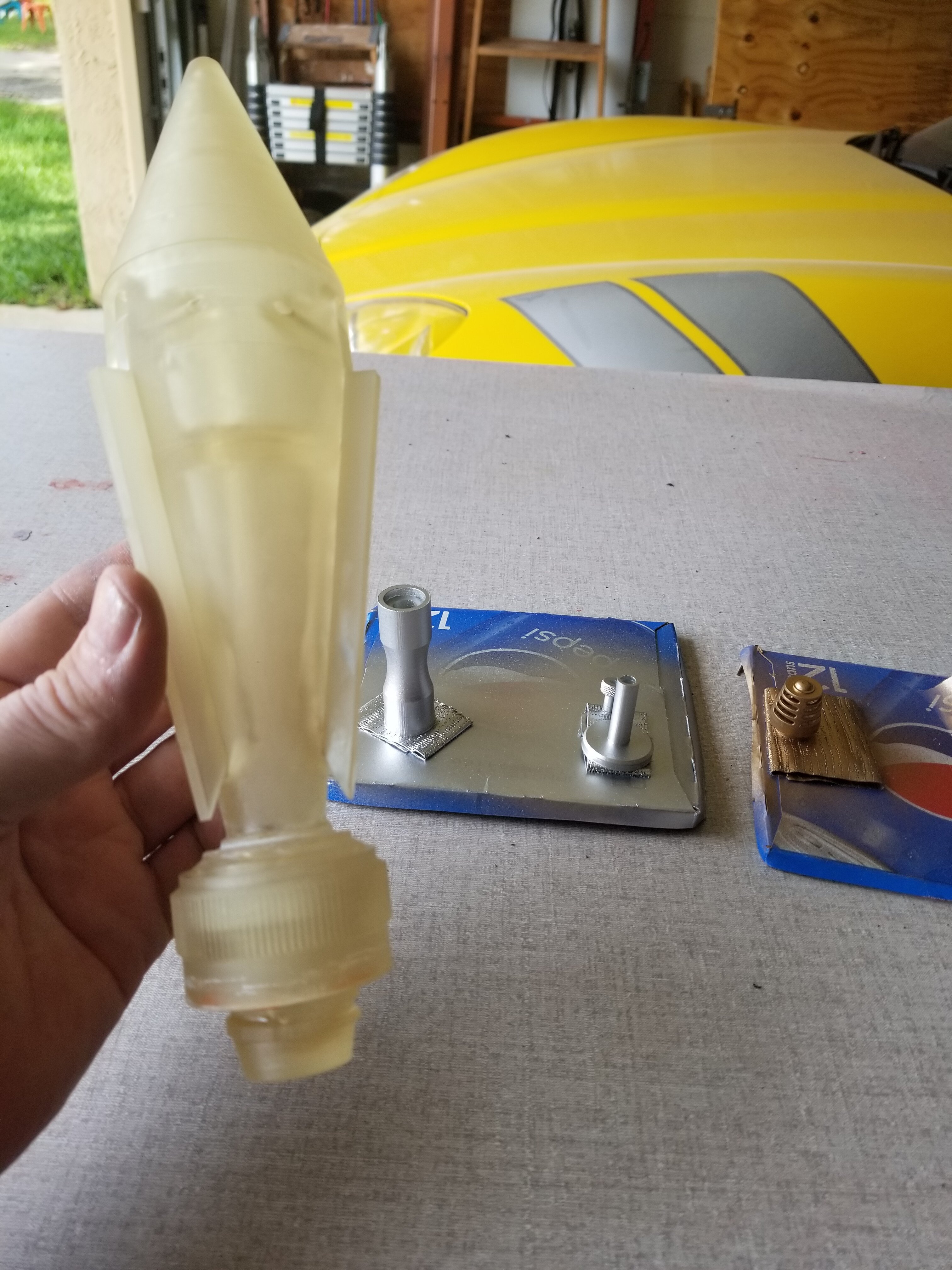 After sanding most of the high spots created by the glue joints, I began filling using Bondo.
Initial sanding started to show its true potential, but there is a lot to do still.
A quick coat of primer and I can easily see where I need to add more filler. Since I am only filling in small imperfections now, I switched to a wood filler that was much easier to sand.
Another coat of primer.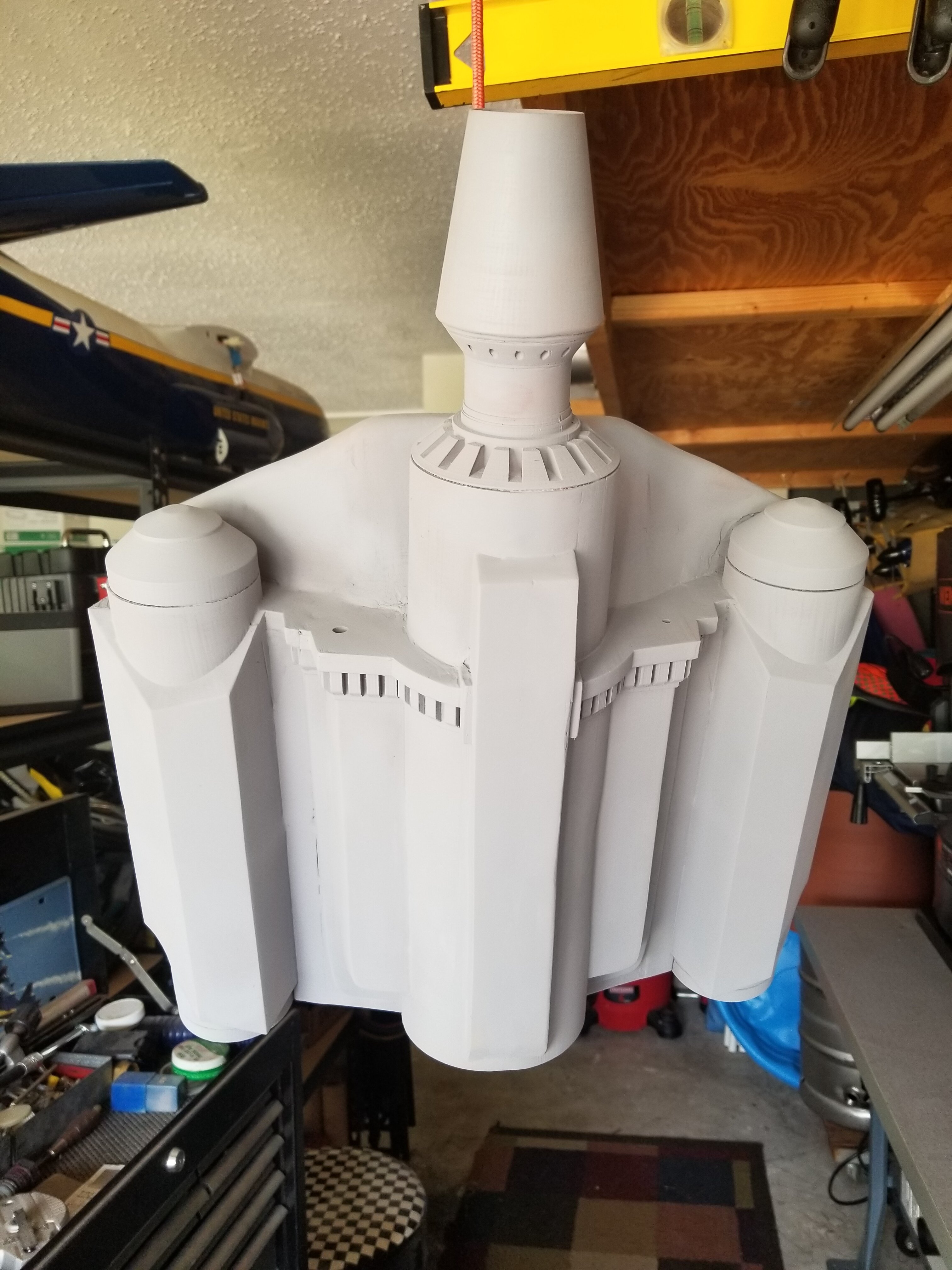 I painted the entire pack with silver paint.
I found a damage stencil made by Darth Voorhees
. I own a vinyl cutter, so imported these into my vinyl cutter software and made adhesive damage stencils. They are the purple areas. The idea is to spray the appropriate color then peel away the vinyl revealing the silver damage underneath. Note his stencil is not every scratch only the major areas and he only did the 3 surfaces. Since then I found more stencils by
Corrose. I plan to use them to complete the damage work.
Masking removed after the blue coat was applied.
Yellow done.
Silver on missile.
The smaller detailed parts. Now you can see the SLA resin printer shine.
White paint prep.
This is where I am to date. This week I plan to continue with adding damage and weathering.
Please feel free to comment or criticize. As I said in the beginning I hope to meet 501st standards, but understand that is a high bar and this is my first attempt at building and painting a Fett pack.
Last edited: