This is/will be an entire documentary of a crafty newbie starting a SE Fett costume.
I would like to start off by thanking everyone here at TDH. Without you guys, my dreams of having a life size fett AND wearable costume can come true. So thank you all, especially those of you who take the time out of your day to post information about, well anything Fett related. I would like to name personal names on here to thank, but for not being here for very long, I would certainly be leaving out some people that have played major roles in this forum. I am so happy that I found this forum and look forward to being here for a very, very long time
This thread is for the veterans who get enjoyment out of watching new Fettlings hatch, seeing their ideas being used, their templates, patterns, paint techniques, ect, ect. This is also for the newbies that are in progress or going to start a costume in the future, as I will input here everything that I do for my entire costume, including price lists and all parts, as well as where they were purchased. I will also create a list of all the parts needed for the get-up. With that list will depict how the parts were made and with what. There maybe an overkill of info in the long run, but I am sure this will help someone eventually
This thread will be updated periodically as I buy more materials, and make/receive new items. I am hoping for a lot of additional input from members that can be added. By starting this list early I can stay on top of EVERYTHING I have bought. It will help me keep on track and make me have even more of a drive to finish the project and update this with new information.
OK, here is a list of the items needed. If I have already made an item I will type how I made it. As well as try to estimate it's cost. If I do not have the item yet, I will type how I will obtain it, either by making it, or by a certain TDH member. For you readers, if you have a suggestion on where to obtain a part, please feel free to share
Any information or advice would be awesome. Also, I may be missing a thing or two so make sure to tell me!
Helmet
- At first, I thought about doing a Rubies Jango Fett Bucket, modded and painted ESB. I have seen pics of one done this way and it looked amazing. Plus it is only like $32 + shipping. The only reason I am thinking against it now is that it may not have much room inside of it for a fan or voice amp, let alone range finder servo. I also know that in the long run I would upgrade to a more accurate bucket anyway. So my other two thoughts are: saving up for the FPH cause it looks like some awesome craftsmanship and it's a good price for what it is. Or, I thought about scratchbuilding my own. Starting with a paper model using one of the templates here, then I figured I would use fiberglass resin on the outside as well as inside with matts, then after some layers were done I could bondo, sand and paint. Any thoughts on the scratch build method I have thought up or the Rubies Jango mod?
Armor
- My armor is made from Sintra. It is not complete yet. This stuff is super easy to work with. Use a carbon cut off wheel for a dremel tool to do your initial cutting. Cuts like butter and allows you great control. I do all of my strait edges with a router. I use a strait edge template that I made back when I was building a guitar. Makes things faster and more precise. After the initial cuts are done, use a sanding block as well as some sand paper in your hands to sand out your curves. Once cut to desire, put a clean cookie sheet upside down in your oven and turn it to 260. Yep use the oven, if you already own a heat gun and want to use it, that is fine.. but if you do not have a heat gun, and even if you do have one, I would say the oven technique is way faster and easier. It makes the entire armor piece heat at once. You can also heat specific areas easily. Wear gloves and use some kind of thin but durable material to cover the part of your body that you will mold the armor to. For the chest pieces I wore a t shirt with a thermal shirt over it and I was just fine. After the oven is heated, place your cut sintra armor piece onto the cookie sheet and close the door. Check it in about 15-20 seconds. DO NOT wait too long, the part will shrink one way and expand the other. Using your gloved hands, check the part. If it is floppy it's good to go. Take it out and place it on your covered body where it needs to be. Now smooth it out with your hands till you get the curves you want. You have maybe 15 seconds to work with until the part hardens. Once the first form is done, you'll likely need to touch it up to get it just perfect. So open the oven and turn up the heat. Once your bottom coils get red hot, place the part of your armor that needs a touch up close to them. Keep heating and checking until you can form it again, then with your hands just form it to your liking. From what I have noticed... I don't really smell anything when using the oven and the sintra. You aren't burning it, you are just heating it up. I don't vent my kitchen and I do not need to. Reasons why you should try this: it's easy, cheap, and fun. I paid $12 for enough sintra to make full armor, gaunts, jet pack, and maybe have extra. I just need some tips on denting the armor
So I'd say the armor cost me $6 so far. I already owned a dremel and sanding equipment.
Gauntlets
- At this point I plan on scratchbuilding these. Using WOF templates, sintra, fiberglass, and bondo. Thoughts? If this doesn't work out for me, the MOW gaunts look pretty snazzy. I do not know all manufacturers though.
Jet Pack
- So far same as the gaunts, scratchbuild, MOW back up. I am pretty sure I can scratch this though
Also, WOF temps will be used. Thanks ALAN!!!
Boots
-
Well, at this point there seems to be 3 different suppliers coming up. We have Evolution Toys with a new run. We have the awesome dsonik1 who is getting another caboot run started. There is also talk of the Jango Wes run. Where I stand.. I do not know... I feel as if I should get boots now while I can, and I'd like to go with caboots I am thinking. Thoughts?
Gloves
- There are two suppliers I know of that currently sell gloves. TK409.com and Evolution Toys. You can make some from fabric and patterns, or you can get parade gloves, dye them, and then sew on the appropriate white pieces. I will probably do the later.
Flak Vest
- This will most likely be sewn by myself. I drew out a pattern today at work, I might need to check out some templates and compare to make sure I am thinking strait.
Flight Suit
- Again, something I could make myself. But I have done projects like that before and do not wish to go that hardcore again. So I will be getting standard army issue.. there are a few surplus stores around here. If not there, I will order one from an online retailer.
Neck Seal
- There are a few members here who sell neck seals. Since I already have one, I haven't researched to find out who is still making them. If you need a neck seal and can't/don't know how to sew, I can make you one. I also think that ladysewforus makes them still. I may be wrong about that, you'd have to message her and ask.
I made my neck seal, using a white cotton twill for my lining and skirt, and eggshell polly/cotton blend twill for the outside material that is seen. I used cotton sheet style batting doubled over for the rib section stuffings. I read Ladysewforus' Neckseal 101 post to get a good idea for how one is made. (Thanks Debbie!) I soaked that info up and a few days later went to my Aunt's to make mine. I used strait edges and angles on the skirt. I also used sew-on velcro to secure it. I sewed the soft loop side to the 'right side' of the liner, and the hook side on the opposite end 'right side' on the outward facing material. Then I placed them right sides facing in and sewed them together. A big thanks goes to Ladysewforus for the original concept and for her velcro sewing tips
I bought extra material so I could play around with ideas, I paid $17.94 for the material, thread, velcro, and batting. I have extra supplies for a few.
Ammo Belt
- You can purchase an amazing leather belt from BooBooFett. Looks like 99centTaco isn't making them right now.
I will make my own leather ammo belt. There is a leather supply store an hour away from here. I have purchased antique eyelets and an eyelet tool. I will use template that I have made for the strap and pouches.
Jet Pack Stabilizer
- Two sources that I know of for these; Mojo Fett and Serenity.
Girth Belt
- I will be modding my own girth. I will order one from horseloverz.com. Need to buy stain, strapping, and eyelets. I will dye the girth, after that I will hand sew the nylon straps on and then place in the eyelets. You can get strapping and eyelets from any sewing suppliers. Like Jo-Anns. Stain from hardware stores like Lowes. - If you want to purchase one, contact dsonik1, this man makes a SWEET girth at a good price.
US Divers Buckle
- If you are lucky, you can call some local scuba places and have them dig through their old stuff to find one. You might get lucky! Or you can check ebay, but expect to pay $40-$80 for it. Or you can acquire one from a TDH member who replicas them. Bobby Fett UK and korn3000. Or you can get a plain buckle and get it engraved yourself. I'm not sure yet which route I will take.
Black Seatbelt Material
- Call an auto salvage yard? Sounds good to me. Does anyone know a retail store that sells this?
Jet Pack Harness
- Will be crafted by me using strapping and buckles found in town at different stores. Fettdad is finishing up a run of them, so if you act quick you might be able to score one of his beauts. There are also some amazing metal ones being made out there, contact Mojo Fett or Bobby Fett UK if you want to go metal
Gauntlet Darts
- There are a couple suppliers for these darts. I haven't decided yet. Suppliers have not been researched.
Gauntlet Missile
- This is a crucial part that can't be scratch built easily. You can get a resin cast or a machined aluminum and brass missile. I haven't decided yet. Suppliers have not been researched.
Shin Darts
- I have seen these for sale in plastic and in aluminum. Suppliers have not been researched.
Shin Tools
- I don't have much to say here, I have seen them for sale here and there. Suppliers and info have not been researched.
Boot Spikes
- Suppliers have not been researched. I did notice that Evolution sells them.
Cape
- I will probably make my own cape. Surplus stores sell army shelters. One near here has them for $25 and it would make 2 capes. But after tools, thread and eyelets are bought, it may be easier and cheaper to buy one from a TDH member, since I would end up with 2 and would have to sell one. Suppliers have not been researched.
Square Studs (6)
- You can find these in aluminum and in resin. You could even make these yourself if you put your mind to it. I'm leaning towards aluminum. Suppliers have not been researched.
Jet Pack Beacon
- In my opinion, this is another important piece that can't be scratchbuilt easily. You can get these in machined aluminum. Suppliers have not been researched.
Chest Lights
- There are two suppliers of chest lights that I am aware of. TK-409 lights and Fettronics are available. You can also make your own. Using a source of red light, and transparencies.
Electronic Rangefinder
- You can pay to have one installed in your helmet by someone, or you can do it yourself with a tutorial found here at TDH.
EE3 Carbonite Blaster (Webley MK1)
- You can find a Webley and Smith MK1 Flare gun and modify it. Or you can hit up stormrider for a resin kit, or you can contact Fettdad for a complete EE3 with a wooden stock (Woodman) and one of 99centTaco's leather straps, these blasters look amazing!
Side Blaster (Pulce 40)
- I found a Pulce 40. I will be doing negotiations for it soon. If you want to get a replica, MoJo sells them. His are resin casted and have aluminum barrels, very exquisite work. Maybe in the future I will have a few resin kits of this gun for sale here in the US. It's hard to know now
Nemrod Speargun Holster
- You can try to track down the real deal, or you can contact FettPride and see if he is still making the replicas.
Rifle Strap
- You can craft your own, or buy one from 99centtaco.
Wooden Rifle Stock
- If you wish to get a wooden stock, Woodman makes a snazzy looking stock. Or , as always, craft it yourself.
Wookie Braids
- There are a few suppliers for these. The only one that I know of who is for sure taking orders right now is Woodman. His look amazing.
Spats
- These can be made at home, or you can order some from tk409.com
Helmet Fans
- Radio shack, or online retailers.
Voice Amplifier
- Thecustomsabershop.com has a voice amplifier for helmets, I think it is better suited for stormtroopers though. There is also some info on tk409.com about voice amps. I haven't done a lot of research on them yet.
The Fett Project Price Log:
​
Here is the list I have started that shows all the things I have bought for this project, what I have paid for them and where I bought them. Store names inside parenthesis indicate that the particular item could be purchased there as well.
4'X4' 1/8" Sintra
-
$12 , This is to be used for armor and scratchbuilding other items like gaunts. Purchased at a local plastic supplier.
1 yard white cotton
-
$3.99, This was used for the lining and skirt of my neck seal. Enough material for at least 4 seals. Jo-Ann's
1 yard egg-shell polly cotton blend
-
$1.79, This was used for the exterior of my neck seal. The eggshell has a nice old looking off-white color. Enough material for at least 5 seals. Jo-Ann's
Batting
-
$6.99, This was used to fill in the ribs of my neck seal. Enough material for at least 4 seals. Jo-Ann's
Chalk Pencil
-
$1.79, This is used for marking things on darker fabrics. Jo-Ann's (Wal-Mart)
Sew-on Velcro
-
$2.49, This was used to close my neck seal. Package has enough for two velcro sets. Jo-Ann's (Wal-Mart)
Industrial Strength Sticky Back velcro
-
$4.29, This will be used on my ammo belt boxes, all but two will be secured with velcro. Jo-Ann's
Cream colored thread
-
$2.64, Used for the neck seal and will be used for the flight vest. Wal-Mart (Jo-Ann's)
Eyelet Tool
-
$1.37, This is used to attach eyelets together. Wal-Mart (Jo-Ann's)
Antique brass eyelets
-
$2.37, These will be used for my ammo belt, and probably my girth belt since they have a nice vintage look. Wal-Mart
Fiberglass Cloth
-
$4.47, Will be used for scratchbuilding. Wal-Mart
Bondo spot puddy
-
$3.27, Will be used for scratchbuilding. Wal-Mart
E6000
-
$2.57, Very strong adhesive good for plastic, metal, and wood. Wal-Mart
Bondo
-
$9.97, Will be used for scratchbuilding. Wal-Mart
Fiberglass Resin
-
$11.97, Will be used for scratchbuilding. Wal-Mart
Black printer ink
-
$14.49, Had to refill my printer due to template printing. Best-Buy (Wal-Mart)
Exacto Blades
- $1.50, Wal-Mart
Denim Needles
-
$4.30, Used for sewing velcro as it's a thicker material. Jo-Ann's
Total Price Spent as of 1/3/10
- $92.30
Well, that's what I have for now, I need to go ahead and post this... my IE is a little weird at times and I am worried that it will close me out soon. I will be updating this very often. Again, a huge thanks goes out to everyone here at TDH. I really hope a few people find some things I posted in this thread to be usefull.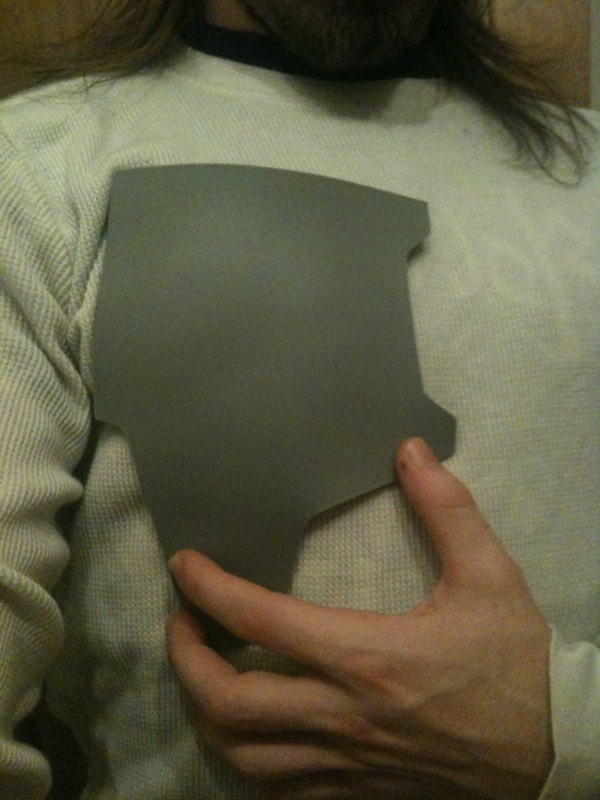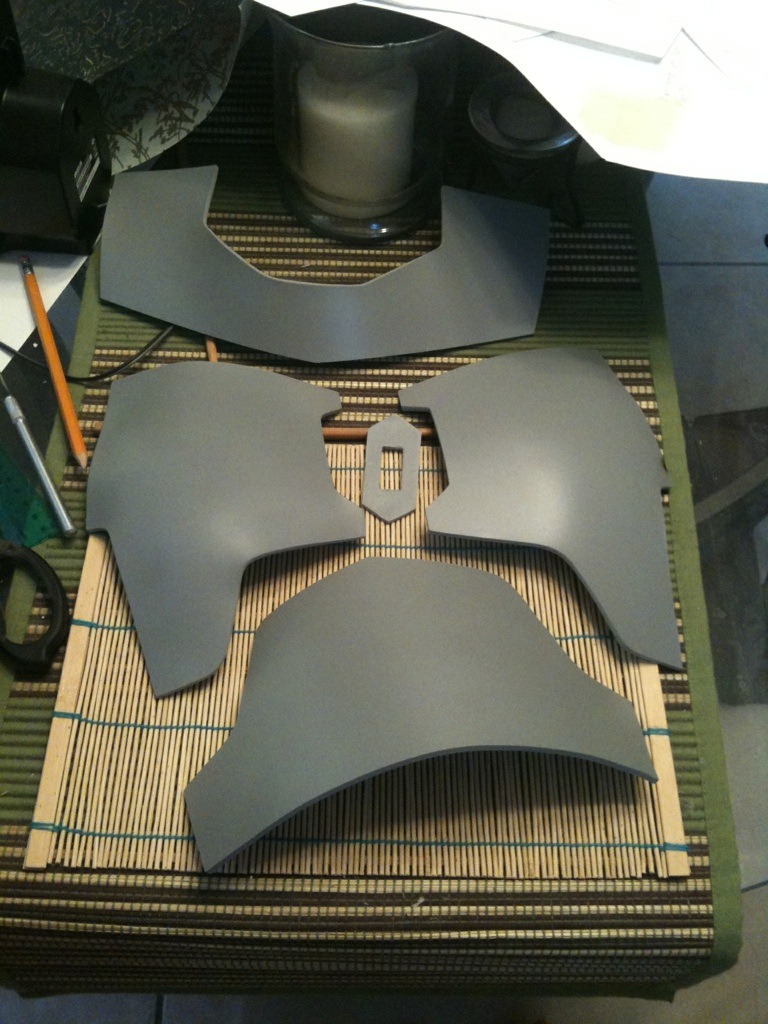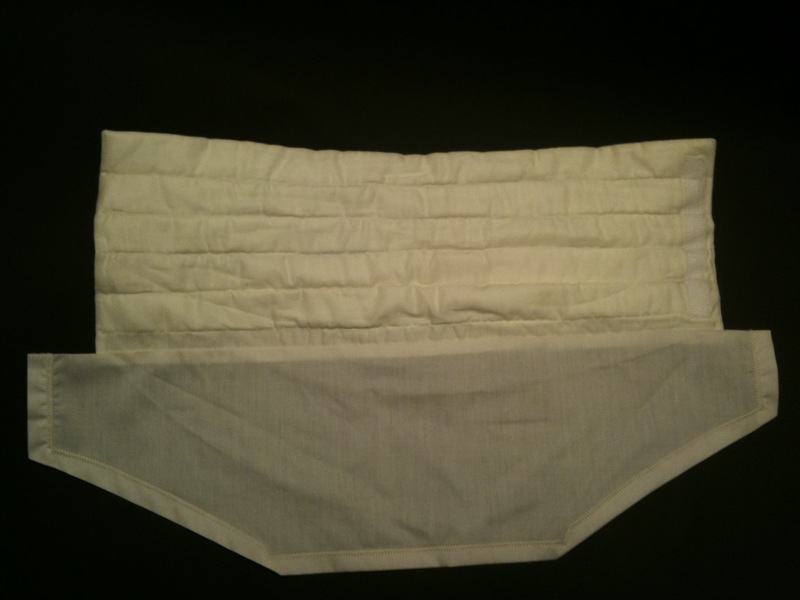 Last edited by a moderator: