Hey Hunters,
Apologies on being away from home [yes, TDH is home
] but work has had me busy ay the workshop...Anyhow, with all the hype around Iron Man 2 and War Machine, I'd thought I'd post some pics up on a hybrid I'm doing for a local toy store that needs one for their toy launch.
Since it's a one off, I decided to save money and use one of the older Mark 3 suits [the very same ones we sculpted awhiles back] we had lying around that I repainted last year as a simple War Machine display at SGTCC 09, and just modify that to best represent War Machine. I'll be using the helmet as is, with just the new paintjob. Please do keep in mind that it's no way as accurate as the movie version but it'll be close enough, IMHO.
Using the orginial chest and shoulder/back pieces, I drew out, cut, and shaped PVC hardfoam card to 'recreate' the high mech like shoulders. Layering it with foam for lightness, it was then coated with resin to allow to sand and shape to fit. Mounting it onto the back piece, it was then cemented down, and the spacing filled with more resin to hold into place. Once dry, it was resanded down and painted. Detailed panels were also cut, dremeled, trimmed and added.
Once that was finished, I started work on the Minigun and the mounting system. Deciding on making it easier to affix on, I designed a simple mount system to be placed onto the right shoulder back. it will allow the Minigun to swivel up and down, but in no way left to right.
It was also decided to lengthen the barrel abit more to make it look more menacing.
The Minigun was made from PVC tubes, and held in place with industrial double sided tape. A pvc end cap was used to cover up the back [I decided on the end cap as it would allow me access to adjust/remove the screws that held the Minigun in place and should it be necessary, remove and fix the Minigun should anything happen].
I'm still working on the chest armor with additional chest plates [heat shaped PVC Hard foamcard] to recreate the different War Machine chest. Pics to follow once it's done...
The pics:
The Base Suit that will be reworked:
The Mech like shoulder build: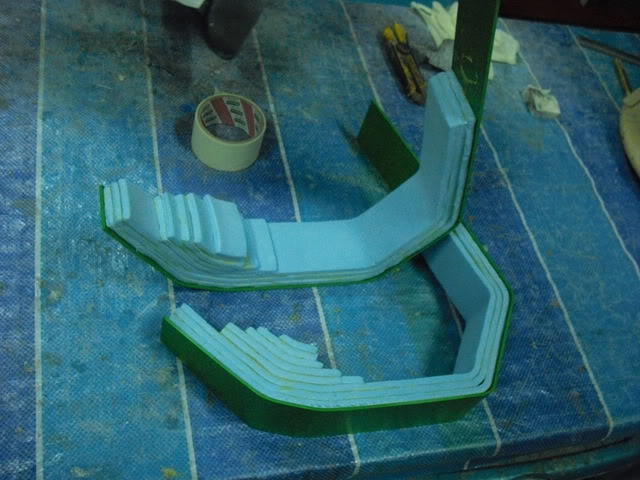 What it would look like and the process: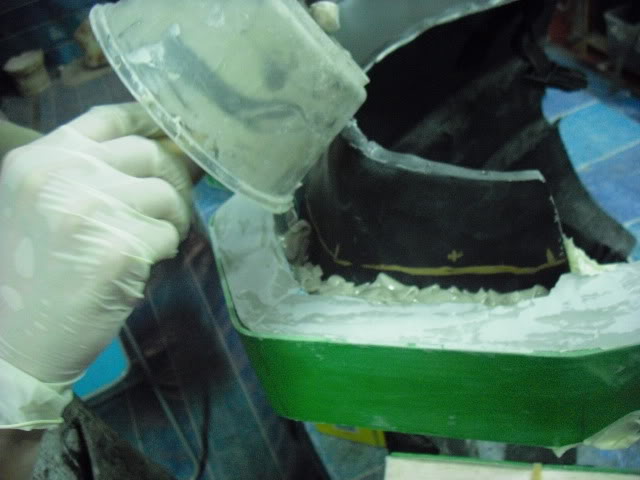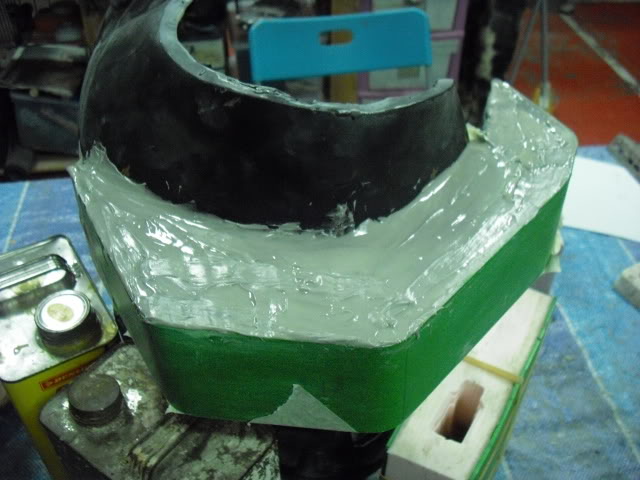 After sanding down and painting it.
Detail pieces: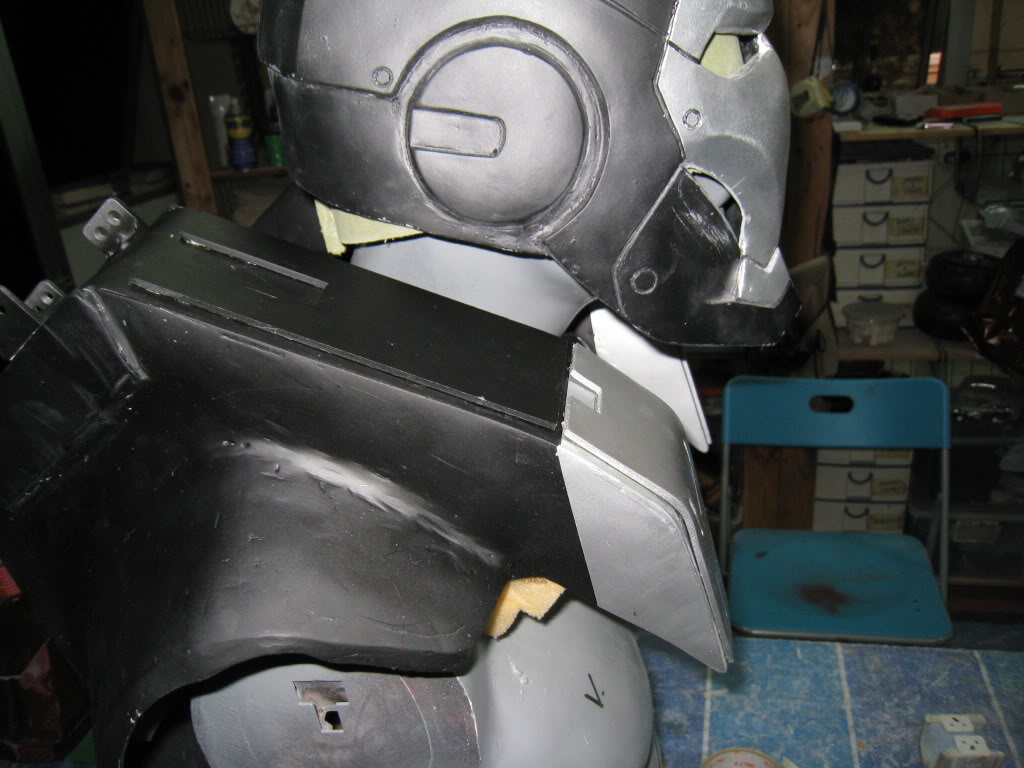 My custom mount system, reinforced with fiberglass: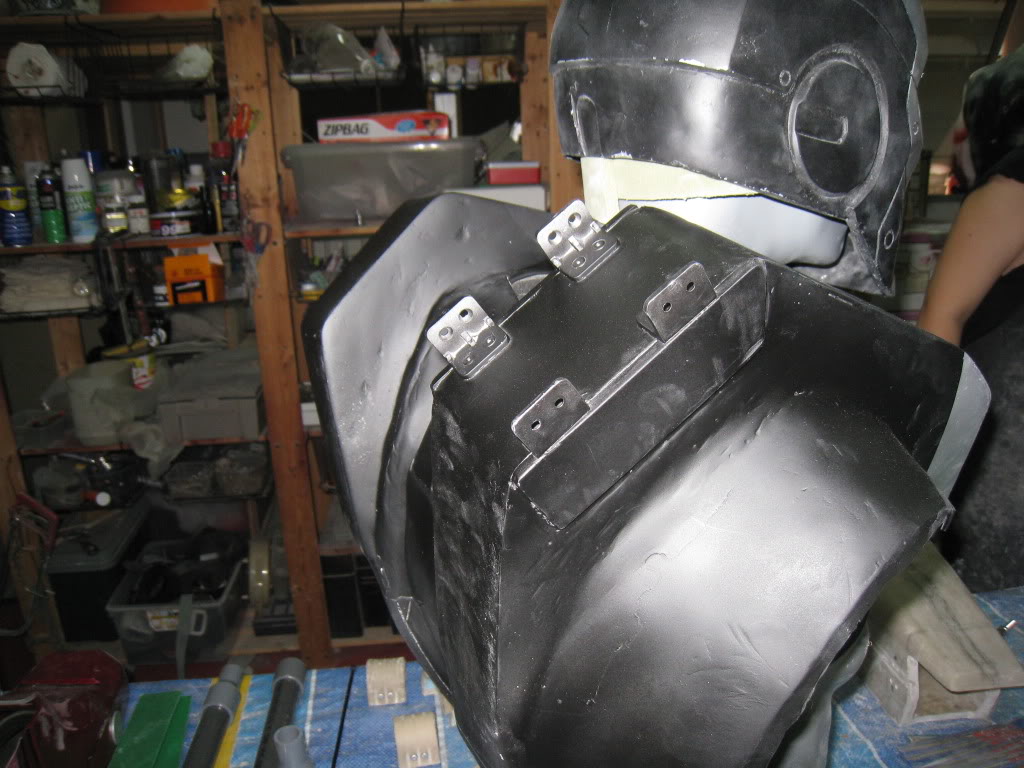 More to pics in the next post...stay tuned and thanks for looking.
Stay safe,
Tim.
Last edited by a moderator: