So I'm interested in making my own boots for my suit, and I have a few questions about the boots.
1. Does anyone have any information on how the screen used boots were made?
2. Do the Jedi boots differ from the Empire boots in any way besides the contrast between the main gray and that middle strip?
3. Does anyone who has made their own boots for this costume have any tips or things I should know?
4. I noticed after looking at some pictures of the boots that there appears to be a seam running down the middle, covered by an extra piece of fabric. I highlighted where I think this seam is in green: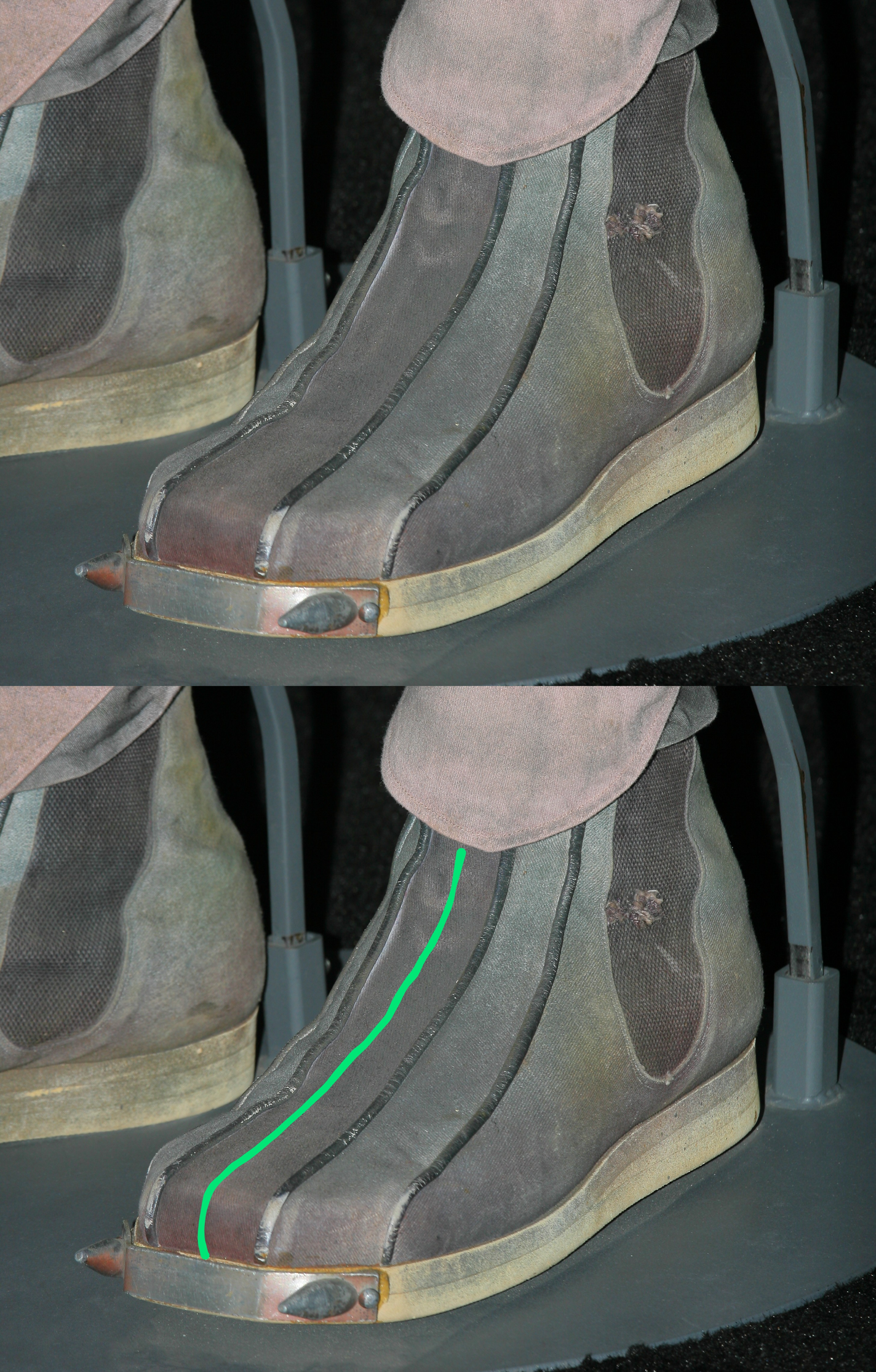 Does anyone have an explanation for this, or was I right in saying it's a seam covered by a strip of fabric?