So, I'm a little late to the game but I have high hopes of putting together a full Din Djarin Beskar version before the end of October this year. What kickstarted the process was an interest in 3D printers in December, some info from Gilmortar on which one to buy, and then the realization of "What am I going to do with this thing".
I have a Creality CR-10v2 printer that I hoped would be big enough for anything I might want to print. Since the Mando helmet has turned into the new Benchy, I recently printed one out and got the motivation to work this through to the end. So without further delay, I start this Mando build relying on the group to help me along the way and hopefully sharing what works and what should be avoided.
First off the helmet - Lots of models out there and since I still wasn't seeing doing a full costume yet, I started with the Mando helmet from Rob Pauza (
3D Printable Mandalorian Helmet - v2 by Rob Pauza
). I watched most of the helmet print videos on YouTube and wanted to tackle this in one piece. Being new to 3d printing, I thought I was off to a good start -until I decided to wipe off the bed rollers with only 12 hours to go. The printer is still pretty new and I'm guessing that there was excess grease on the roller bearings which was starting to build up a few fuzzballs. Unfortunately, the rag I was using got caught in a roller and threw off the y-axis by just a couple mm.
I stopped the print and ended up with this: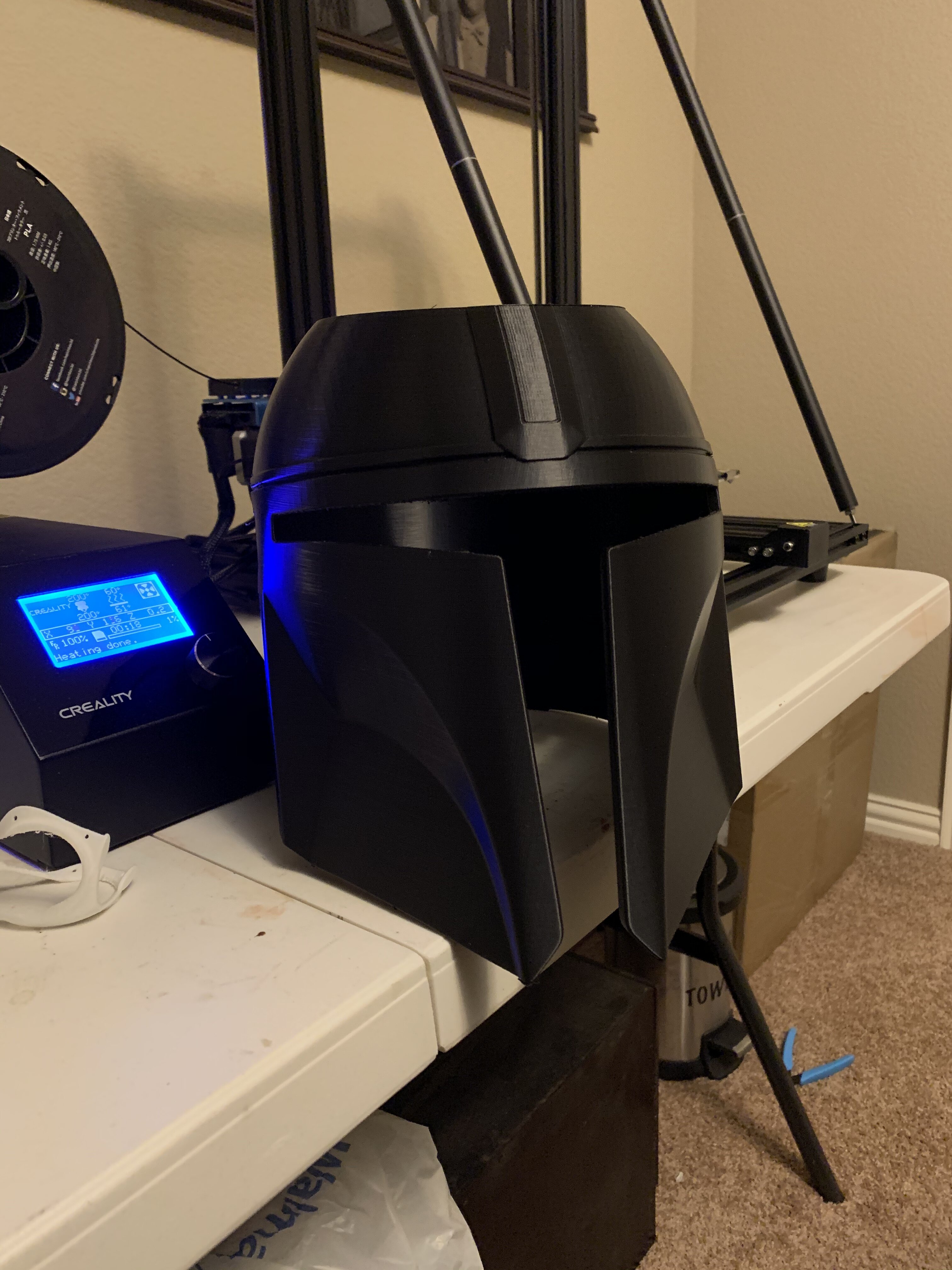 I took note of the z-axis height on the printer display and then printed out the "cap" a mm taller than needed. I figured I could sand this piece down and epoxy to the shell. After printing the cap and earpieces and glue up, I ended up at this stage with just some basic sanding. More to come...
Last edited: