Long time no see TDH! Guess what I found?!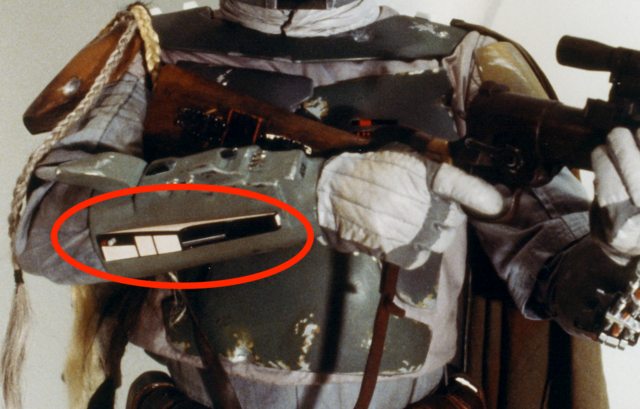 So, I thought it might be about time that I shared something I've been holding onto for a while now. Now with all the new interest in all things Fett and people coming out of the woodwork with the most obscure "found" items, maybe there's someone out there that can help.
The back story; I joined the group years ago and was bitten by the found item bug quite quickly after seeing a friend's collection in person (who will remain nameless). Anyways, I'm sure most of you have seen the ESB Supertrooper Boba Fett Document that lists a bunch of "parts". I remember seeing someone's description of these pointing them out on a silhouette of Fett and thinking "well what about that part there?".
I started to dig into what that part was and I believe I found it! The trouble is, over the last several years I have not been able to track one down. So here is what I got… The "gaslighter" on the ILM list (above) is actually on the gauntlet (just a different place). This Item I have identified as a - 3B Scientific Piezoelectric Charge Source - U8490210
Piezoelectric Charge Source | Electrostatics | Hand-held unit used for the simple generation of safe voltages
tinyurl.com
Here is the issue… This style of "gas lighter" was discontinued and replaced with one with the exact same ID number. I have contacted the company in Germany and that's what they told me at least- and they have yet to update the images on their website. I then scoured the internet looking for one and purchased several, had them show up at my house, and ended up being incorrect. Even eBay- so make sure to contact sellers before ordering-
(Here is what actually shows up)
When I contact sales departments, I explain it as a "thumb trigger" rather than the "squeeze type", I don't know how else to explain it.
This post is a long time coming, I'm sorry it couldn't have been a while ago. I really would like to find one myself but I'm at a dead end, so if someone out there finds more than a couple of them, please let me know.
Happy hunting.
JimmyC