So I thought I'd start a progess thread here for my armor. I've only just got into costuming this year. (character, Mereel A'denla)
January, about a month of work. My first costume EVER.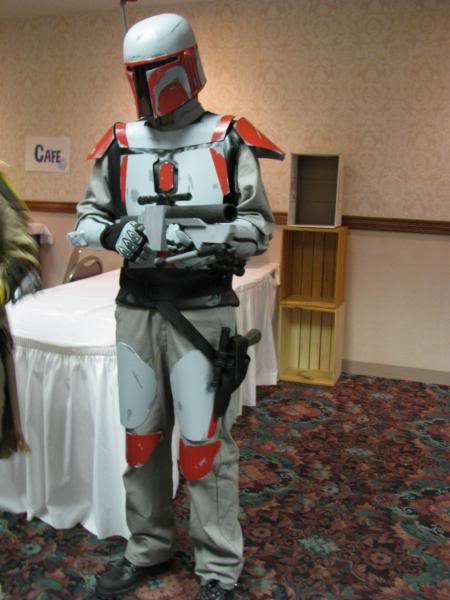 February, I've tightened up a bit. Just after this I got a new Helmet. Bigger
June, I've upgraded quite a bit. new Gaunts, new Armor, Knees.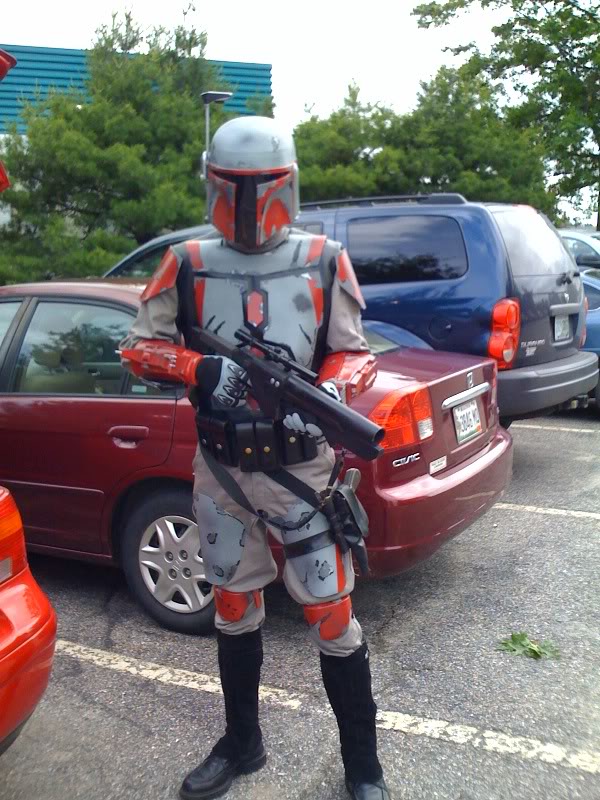 and now i've recently add a Marcobinocular to my helmet. (I think I'm the first to add it to a mando?)
I need to get some neck armor or something to cover up the open spot on my neck. I am also working on making small plates (sets of three) on my shins, over the half chap. and maybe a cod....
Last edited by a moderator: