HI Joe,

Just look at the piano hinge and you will see small divots where a punch was driven in to lock the pin in place. Simple get a small flat head screwdriver and pry those spots up gently. You should be able to drive out the in easily after. Remember you only need to have one removable hinge pin per gauntlet.
I'm not sure if I understand. I didn't ask MinuteFett about it yet either.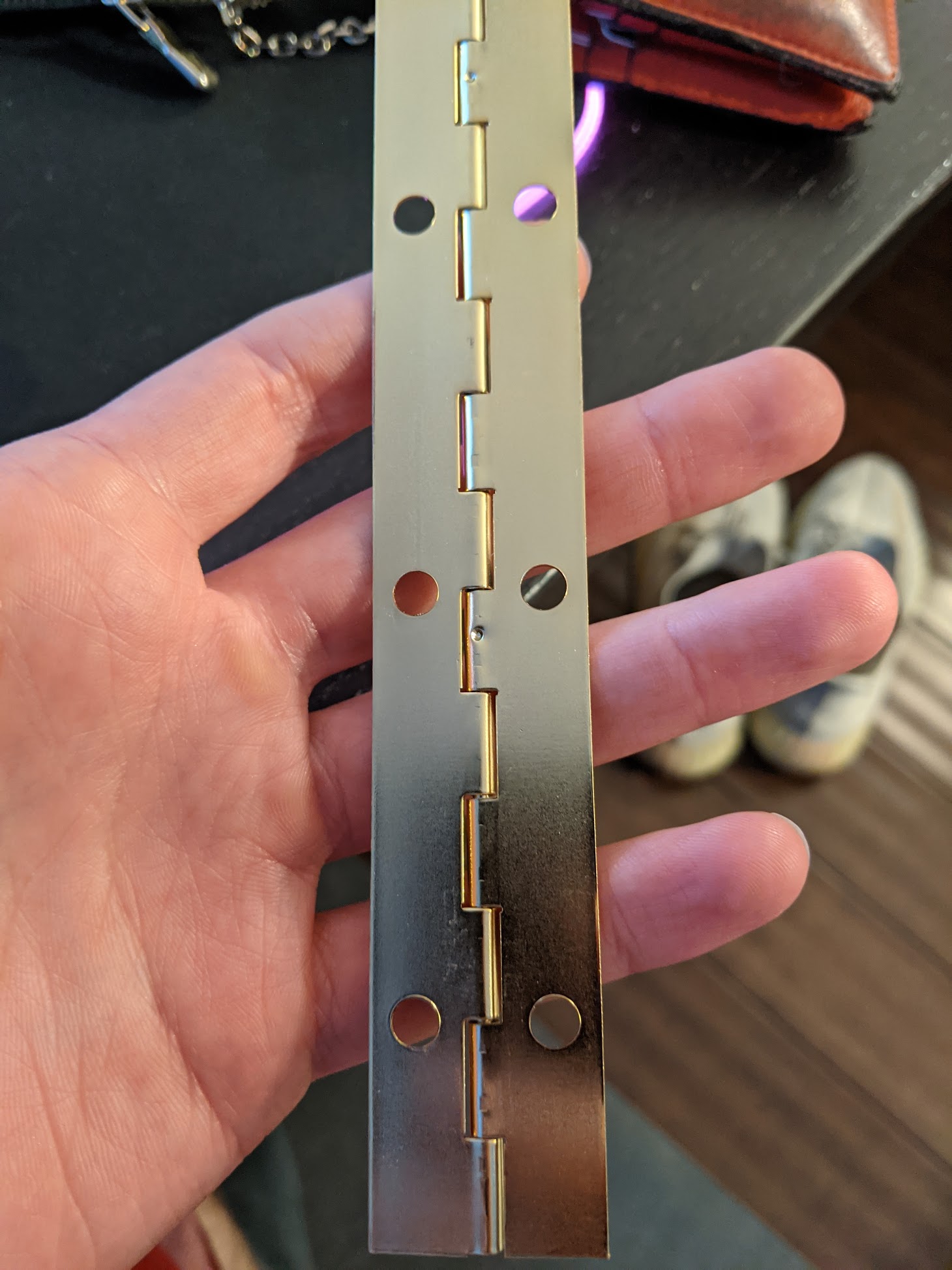 Are you saying for this hole punch looking piece in the middle I'll need to wedge a flathead in to try and bend it out? Do I have to jam in the small flathead screwdriver to get the pin/stick out of it first?