Here are 2 pictures of my Jango to date. I'd appreciate some feedback. It's not 100% accurate, but it'll work darn good for Halloween. Thanks to everyone here for all the killer info and help.
BKBT helmet
Sintra armor
SGB suit & vest
Home made leather stuff, braided belt from Cruzer's list
Mr's blasters
JD cod & knees
Dark-side aluminum goodies
Jet Pack, unknown maker, got it used and did conversion, still in progress
No gauntlets???? Man of War on their way....soooon!!!
Almost there. Just ordered TK armor to keep the projects flowing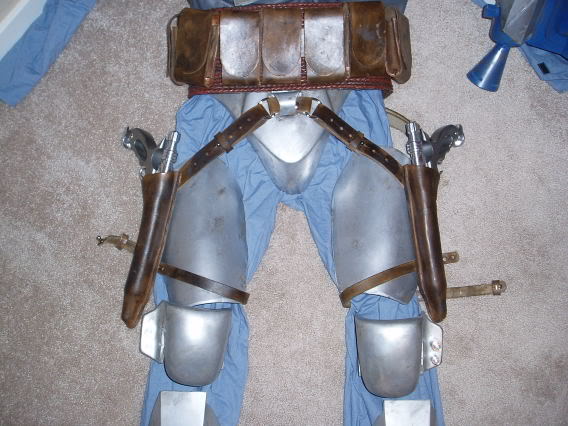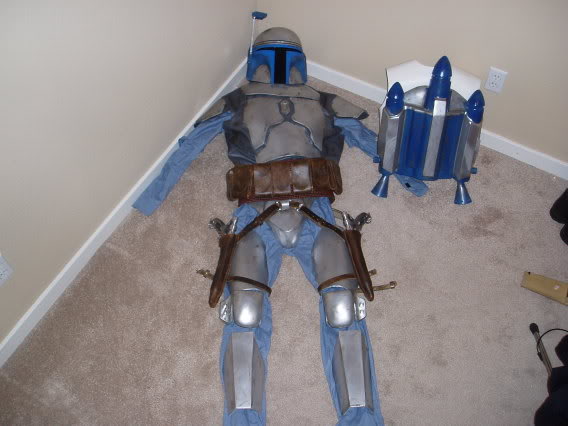 Last edited by a moderator: