Well, since I've been here, EVERYONE on the board has been really helpful to me in my project of scratching three Dented Variants....so, without further ado, here's what we've got so far...
Sons helmet roughed-in...
with cheeks taped in....
My bucket roughed....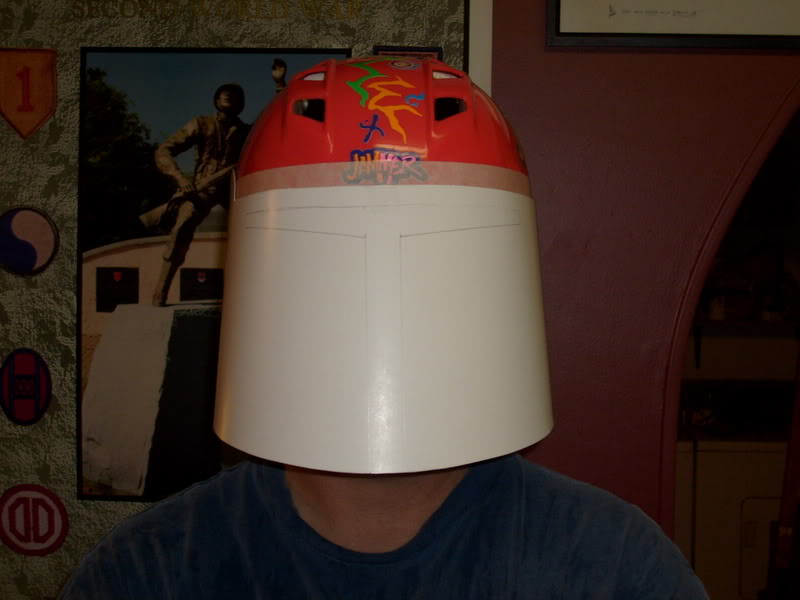 with cheeks taped in...
There's a long way to go, but kudos to Alan (WOF), SD68, Tazman, and a host of others who have helped me along so far...I'll post more pics as this rolls along...
Rob
(Special thanks to Novall and the gang over at the MMCC for putting up with us!
)