Got a DVH helmet in a few days ago and decided to jump on this with the plan to get it finished by the first week of October.. with a million other things in mind right now, this will take some time to complete so please bear with me
First I sprayed the full helmet with valspar "chrome", and clear coated with Alclad klear kote, which is the same clear coat I use for Molotow and other silver paints as it does not dull the shine from the color.
Next, I sprayed and clear coated the ears with the same process as the helmet. Then proceeded to mask off the damage, and paint with the appropriate blue/gray Humbrol 79.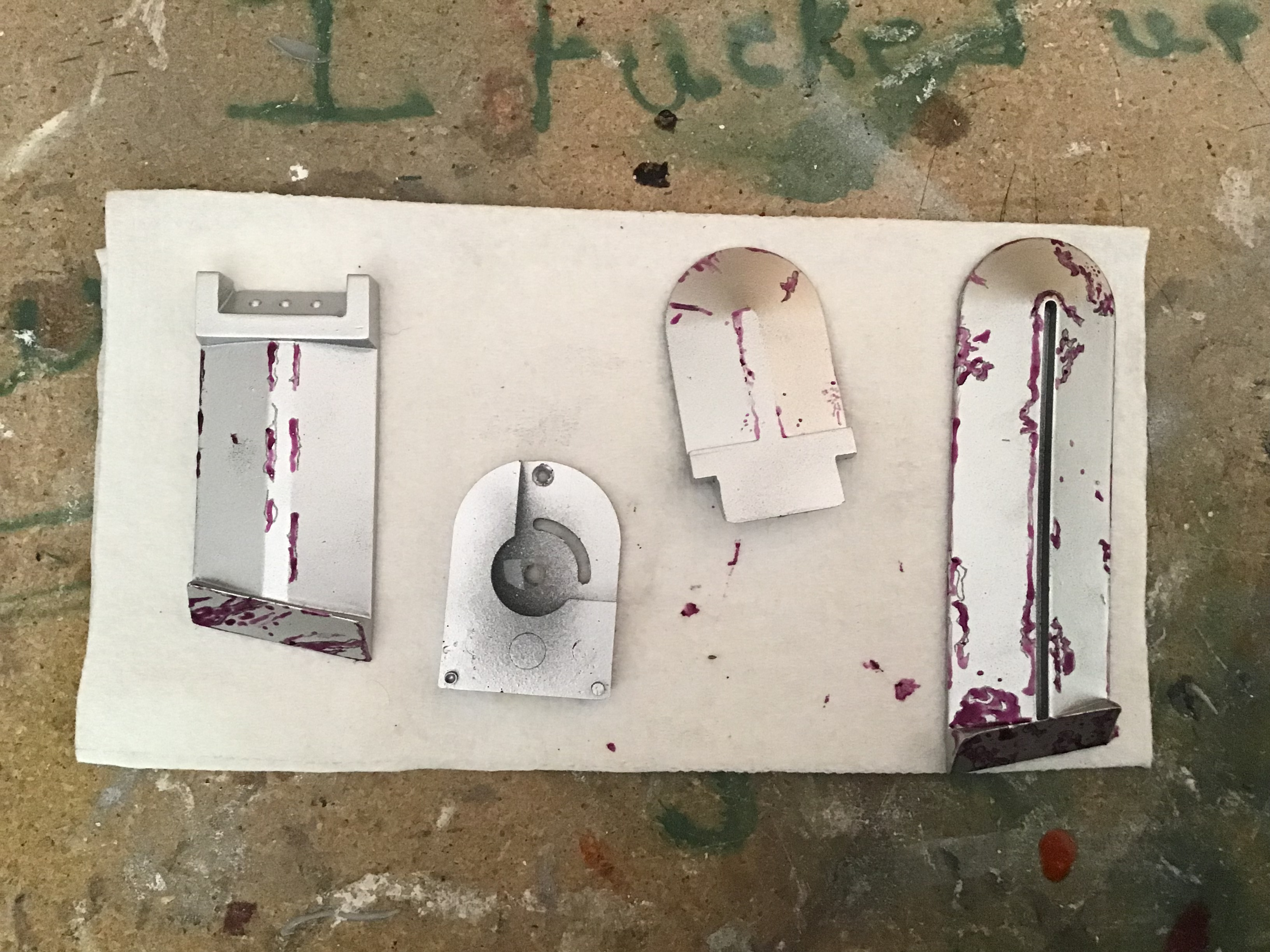 Then mixed a 1:3 mix of Humbrol 154 (yellow) : Humbrol 93 (tan) and sprayed down the rangefinder ear parts with that custom color mix. The raw "metal" sections are done with Molotow and clear coated.