I have started my stealth sniper rifle. Pictures will be in a minute downloading them.
My sniper and first sidearm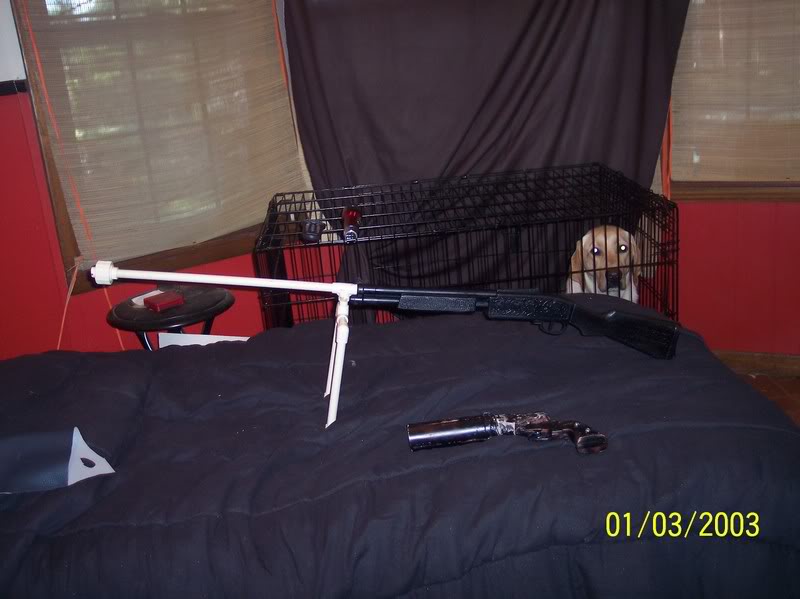 Sniper barrel and stand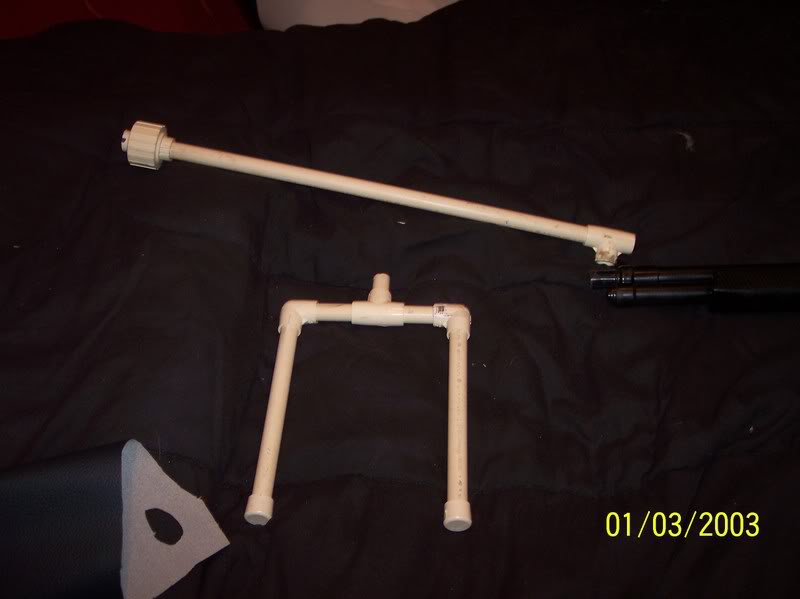 The tip of the barrel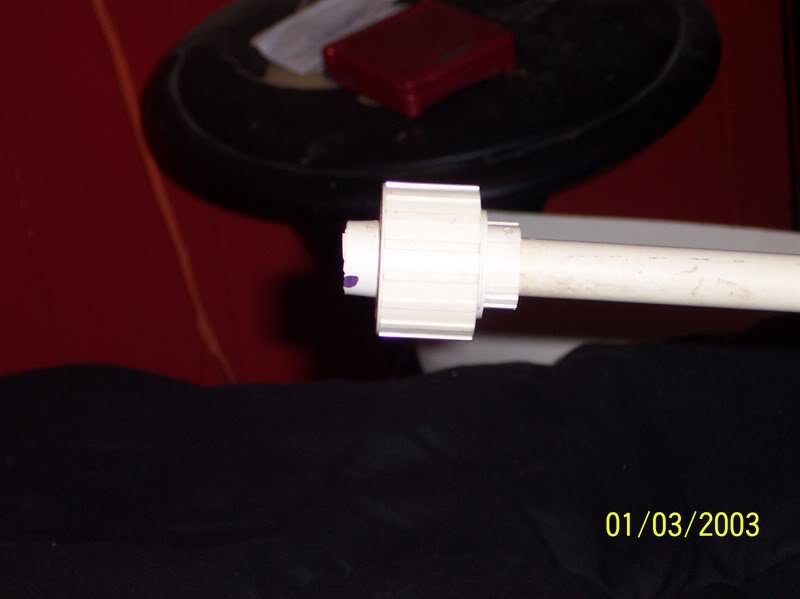 This is my little brother aiming the gun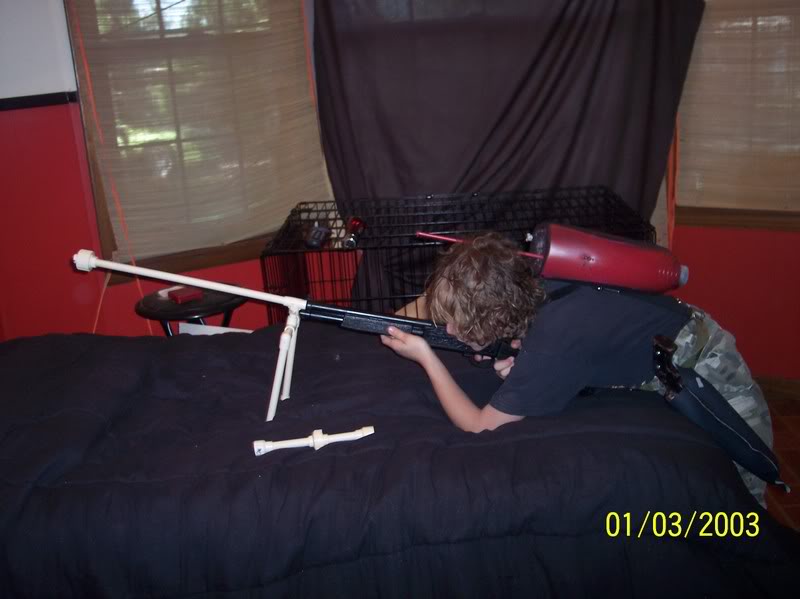 This is the scope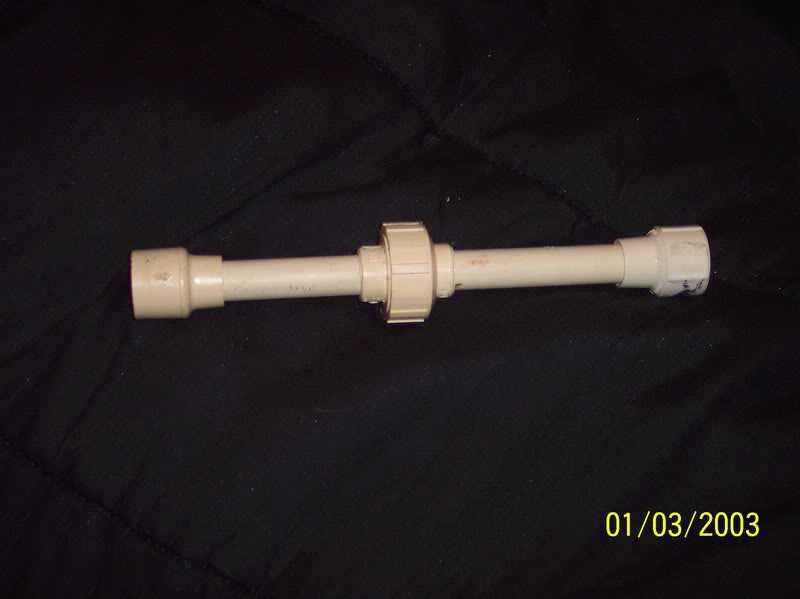 My brother with my sidearm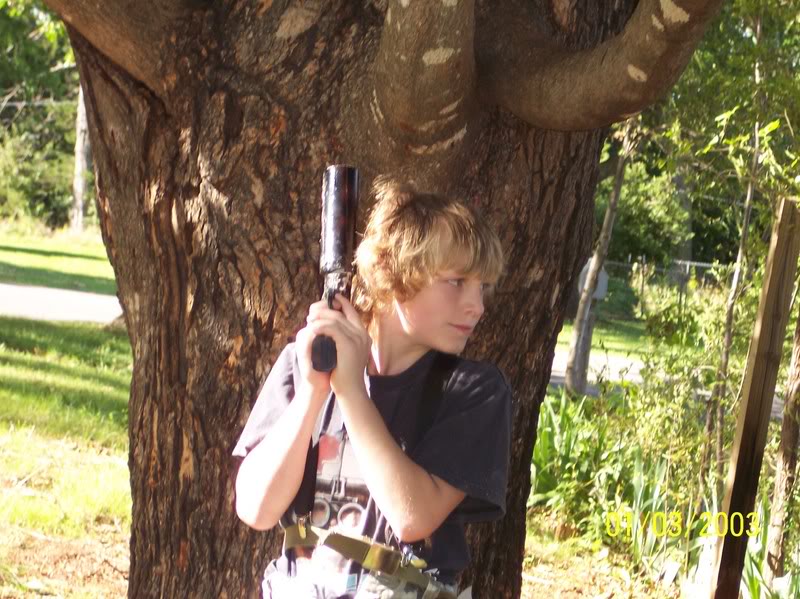 This is the gun painted and ready for weathering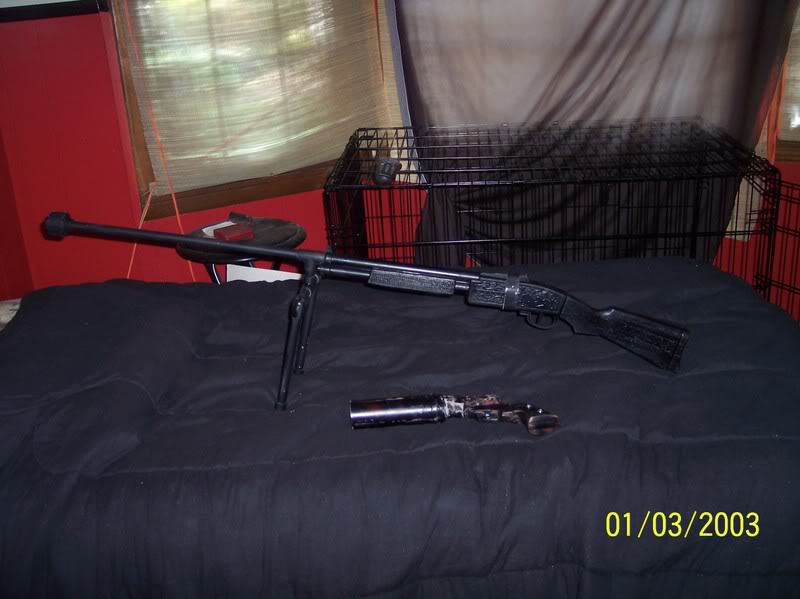 Thanks,
Quinn
P.S. tell me whatca think and give me some advise.
Last edited by a moderator: