Some pics of me wearing what I have (some are lightened up, because otherwise you hardly see anything of the lower half):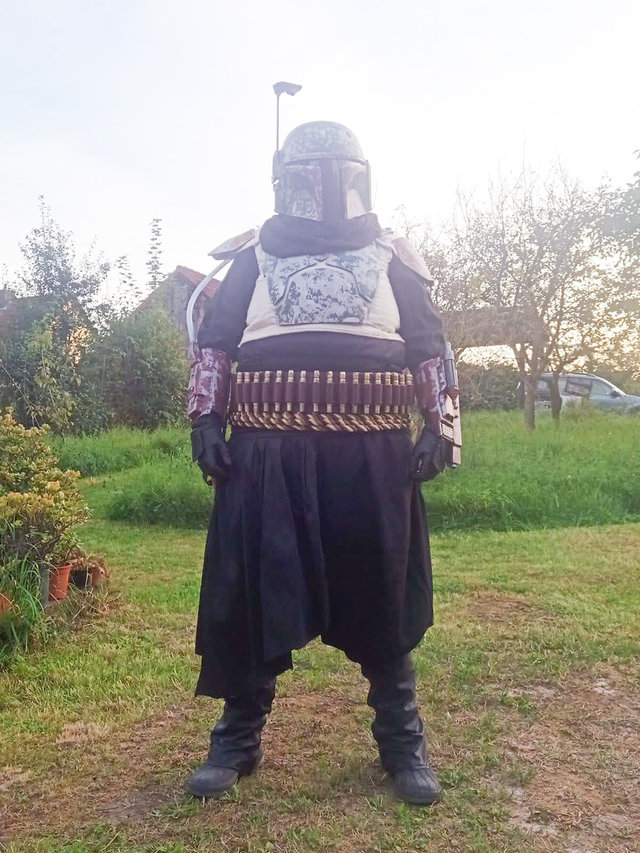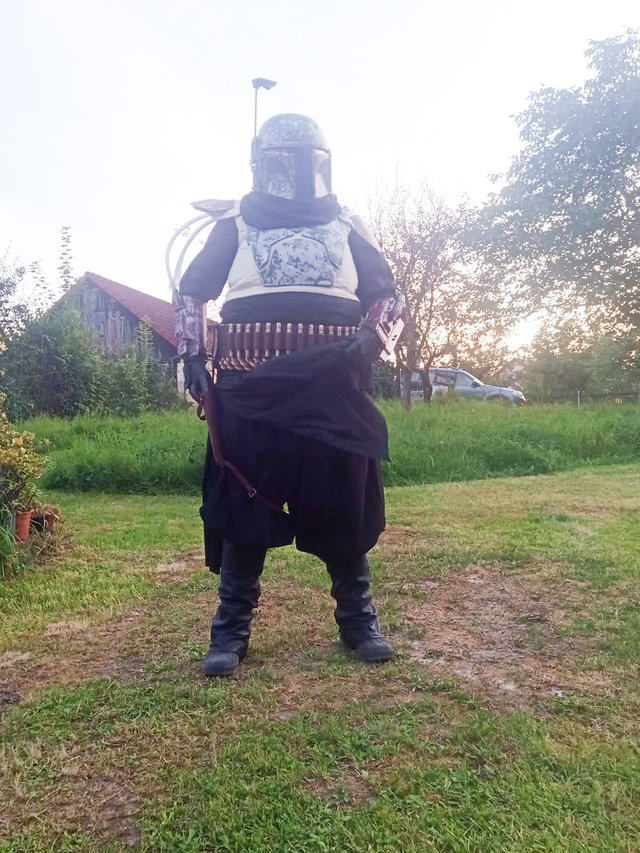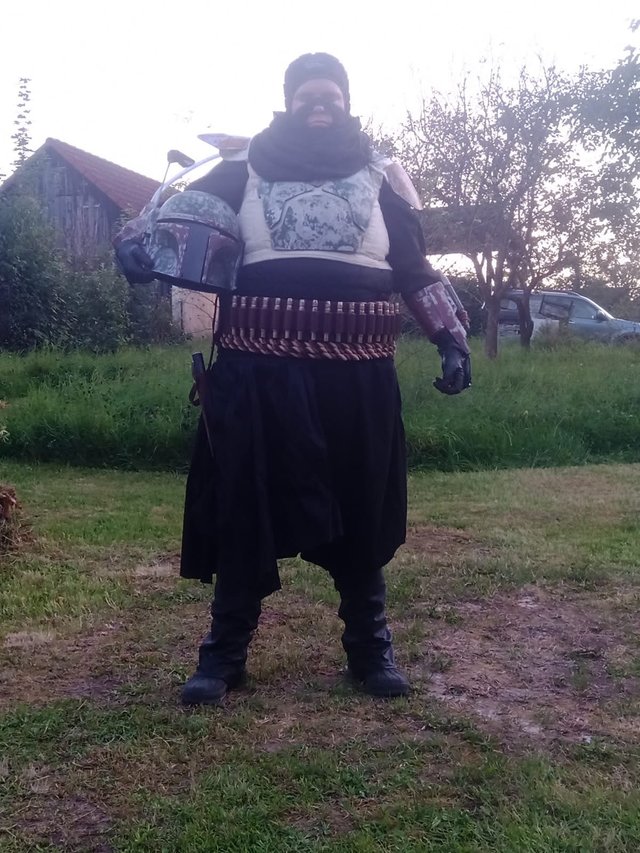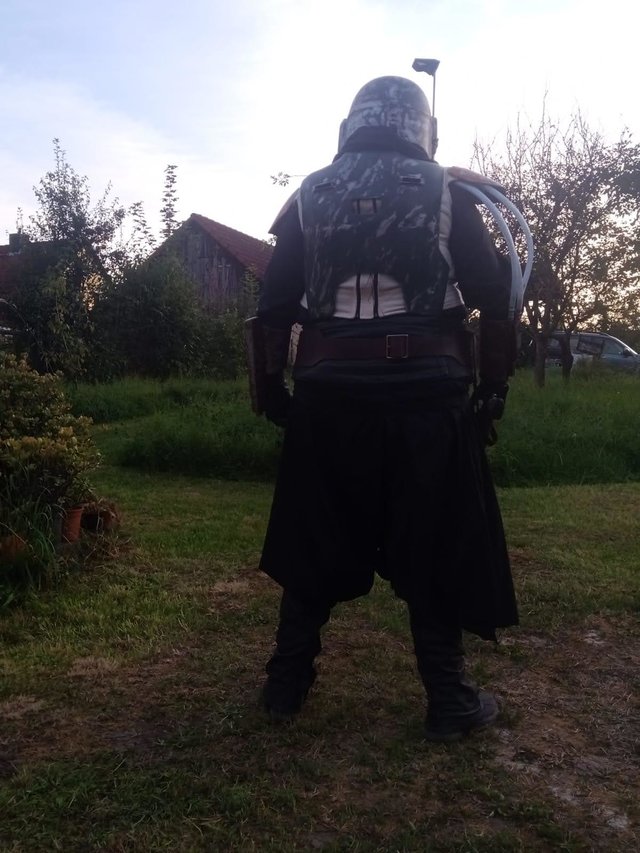 Sadly, two of the hose attachments at the gauntlet, which is 3D-printed, broke off. I have to reinforce this with some metal rods, it really is a weak point. The chest light-up is not happening right now, as the technical parts lift up the plate too visibly. Does not look good.
Now I am working on the jetpack. I guess I have to add a third point of support (I am sure there is a whole in the backplate for a reason), as the thing got a bit heavy, being fully laminated and I stuck the rocket on. Also, I have to be really careful with doors. We shall see how much I get done before winter and I cannot use spraypaint anymore. The paint is really very intricate and it is more important to get it as accurate as possible than to rush and ruin it on the finish line.