Stained the stock.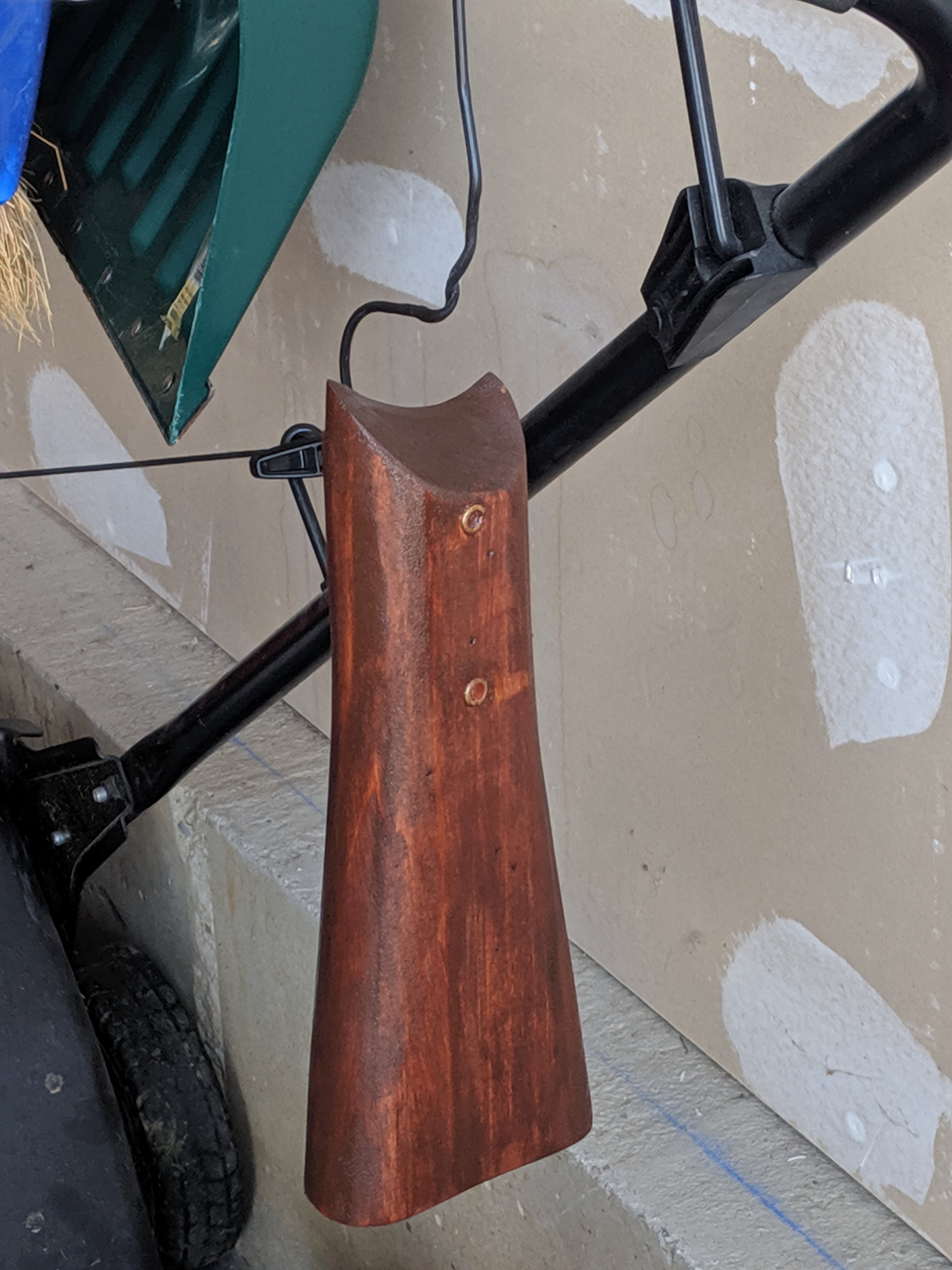 Primed all the parts with a rattle can grey primer (picture below). Then did a layer of silver with the air brush and applied clear coat over the silver.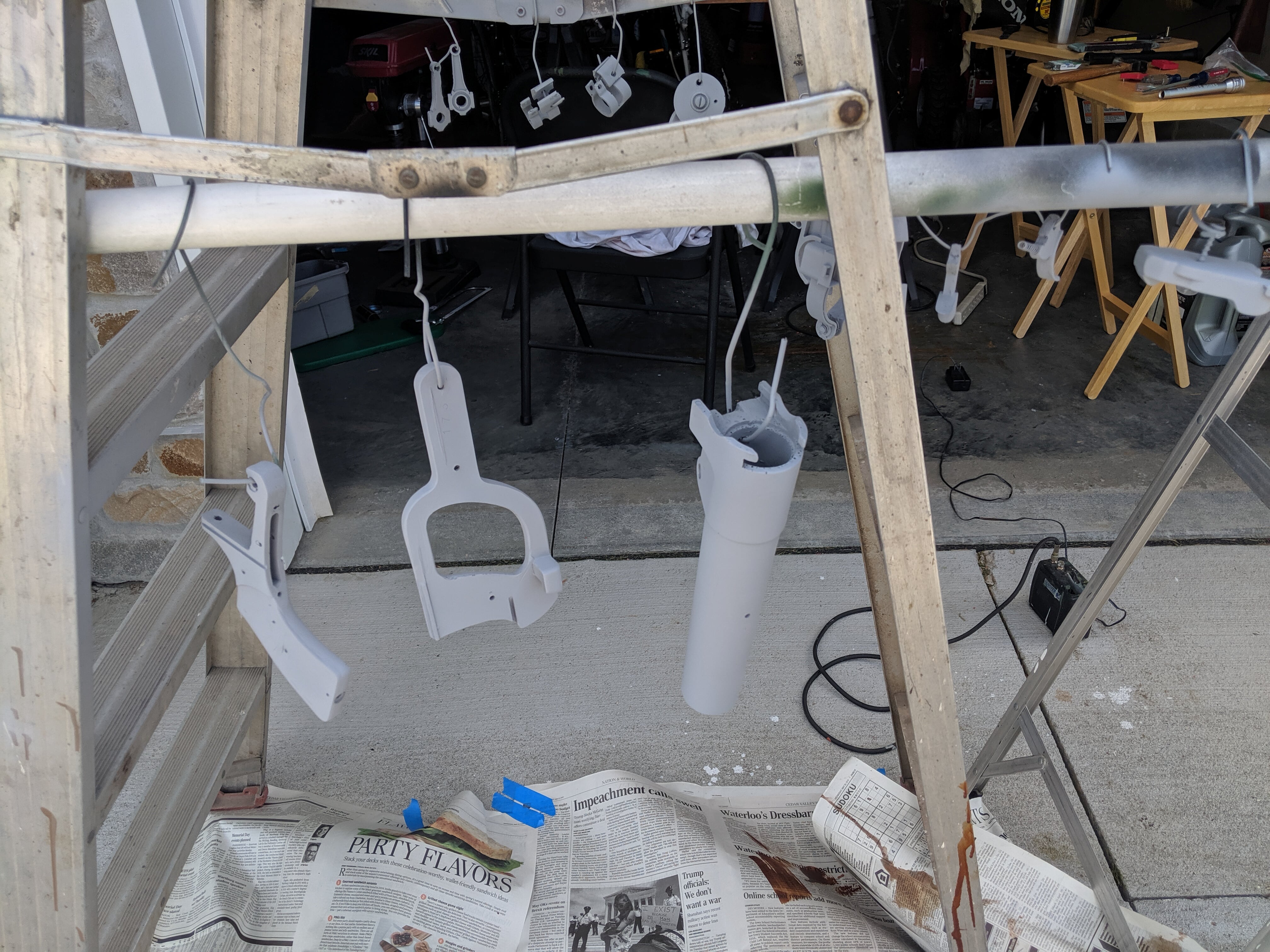 Then airbrushed on Humbrol Black 33.
Finally did a weathering of the pieces with some 200 grit sandpaper...... Final picks in the next post.