Although he doesn't post much on TDH anymore, SgtFang was one of the first to offer the resin-cast Mystery Helmet, back in the day. I owned one up until 2004, and I have to say it was one of my favorite pieces. When he started offering them again on the RPF, I knew I couldn't pass up the chance to own another one.
Look what came in the mail today!
There will be some minor cleanup, but mostly more sanding than putty.
The range finder (not hollow) and ear pieces are extremely clean castings, and will require very little touchup. The right earcap is slightly longer than the post, so I'll use some styrene sheeting and blocks to build up that area.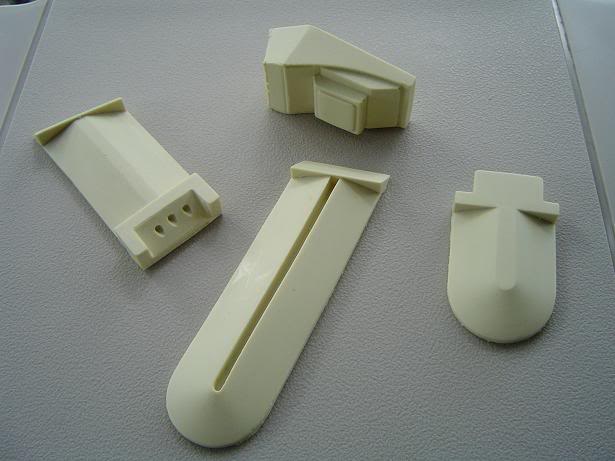 These helmets, as opposed to some others, are not ready to wear right out of the box, and will need a little cleanup. Some hobbyists are discouraged by that. But don't fret - patience, as opposed to skill, is indeed a virtue for this project.
As for the durability, the only reinforcement I used on the first one was a horizontal brace across the mandible, about 2 inches up from the edge of the helmet. These helmets are also very light, and my headliner rig was held in place only by Velcro.
SgtFang is offering these over on the RPF for a great price, probably the best price you'll ever get on a true Mystery Helmet.
I can't wait to get started on it, and will probably break out the Dremel and sandpaper this weekend. Enjoy!
http://img.photobucket.com/albums/v715/batninja/Mystery Helmet/extras_2.jpg
Last edited by a moderator: