Last weekend I finally set out to make my own flightsuit after using an altered pair of Dickies for the last year and a half. The Dickies were fine for the beginning stages of my Jango suit, but the inaccuracy in color became more and more bothersome as my suit progressed and became more complete. As suggested by MiraX and others I used a Green Pepper Black Butte Jumpsuit pattern and altered as necessary to replicate the Jango flightsuit details.
The fabric is a medium weight 100% cottom brushed linen purchased within the labyrinth of the garmet district in downtown L.A. during my last trip to the FIDM exhibit in September.
The first pic was taken outside in the sun for a color comparison from left to right between my old Dickies navy coveralls, the fabric I bought, and a Red Kapp postal blue coveralls I still have in the box in the garage and can't return cause it's too late.
It took me the better part of two weekends to complete this project (including this 3 day weekend which my wife wasn't too thrilled about) and I still have to reinforce the leg armor areas with iron on patches on the inside of the suit, and sew the button holes for the armor elastic straps. I also need to add elastic strapping between the two sleeves for the gauntlet hose clips, and seal the exposed seams on the inside of the flightsuit to further prevent fraying.
I like the medium blue flightsuit color portrayed in the pictures in the
Dressing the Galaxy
book so I'm going to keep the color as it is for now.
Enjoy and know that if I had no tailoring skills or very minimal skills this project would be best left to the pro flightsuit makers like
Bobamaker
and
Skygunbro
. I have the utmost respect for their flightsuit making skills after venturing this project.
Oh, and the zipper running up the front is a parka zipper that unzips from both ends for those restroom emergencies (#1 only though)
.
Enjoy, Cruzer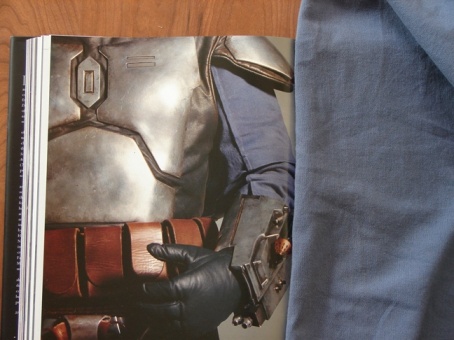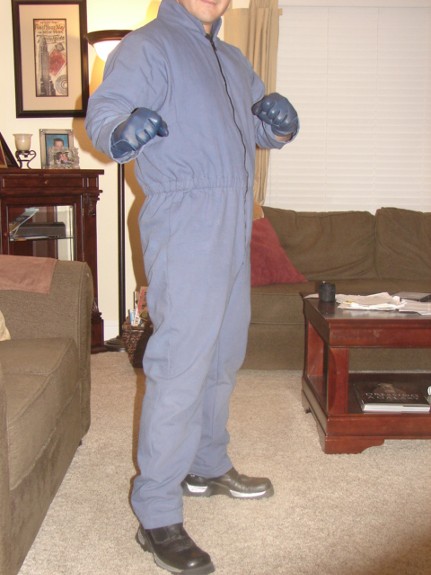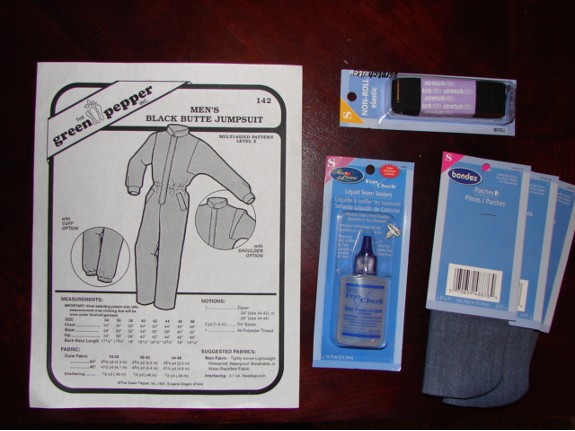 Last edited by a moderator: