A fellow 501st buddy, before meeting me, purchased a completed
Boba Fett
from Sith Planet/ Randy Johnson. When I was asked to look at it, I observed several things wrong with the completed suit ranging from the paint scheme to overall quality. Sith Planet is a Star Wars prop maker out of Arizona and sells items on both ebay, facebook and his website. Some of his work looks great, but Boba Fett is not his specialty. If you are looking to get 501st approved with his completed suit, you will have to make several modification and repaint if you choose to buy from him.
I decided to help out my buddy by repainting and modifying his Sith Planet suit to reach 501st standards. Here are a few images of what he received.
Armor:
His armor is a decent plastic shape, however the paint job was less than desireable. It was blasted with green and the damage was topical applied with a brush and sponge brush and the decal was already peeling off.
Gauntlets:
The mold was a basic calm shell set up. However, it was missing several greeblies, hose attachments, buttons and the paint damage once again was simply brushed on: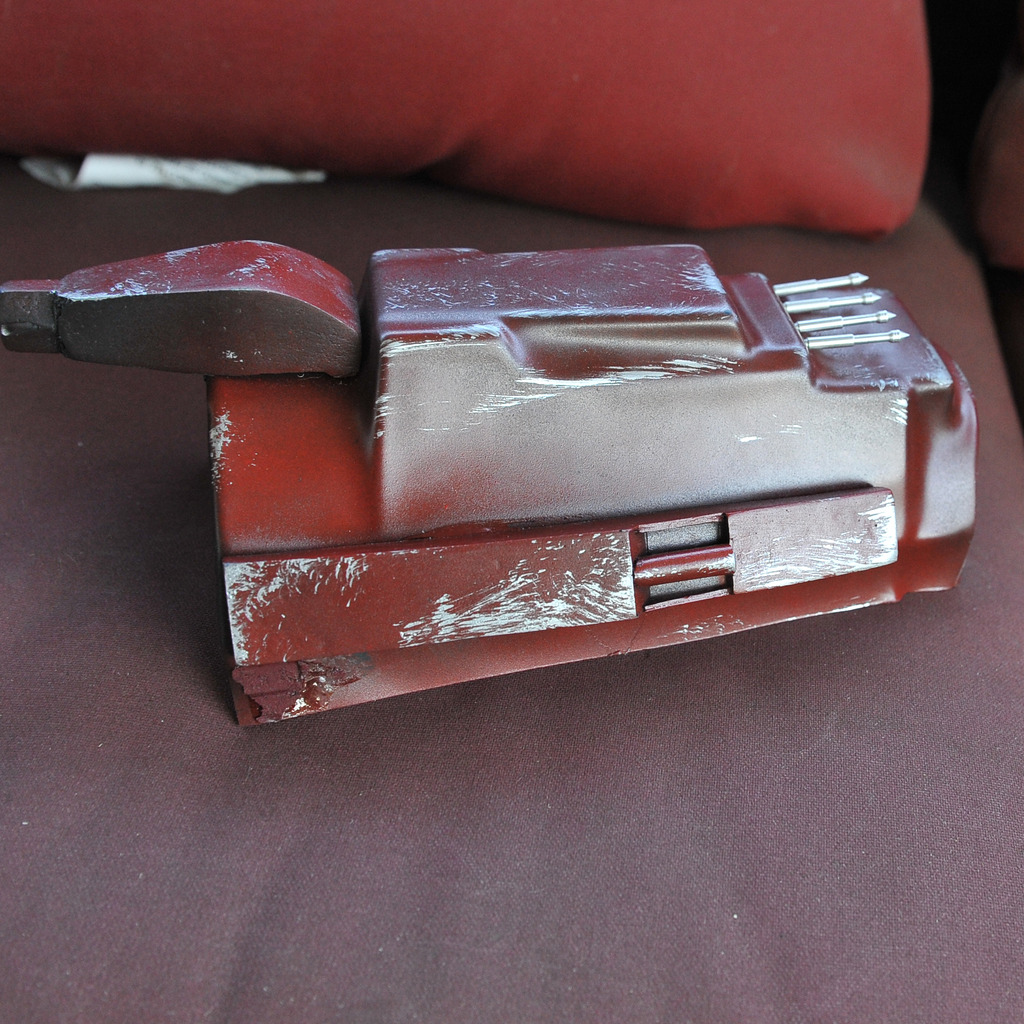 Helmet:
Helmet is a mystery mold. The rangefinder and earcap did not stay in the up position and kept popping off. The colors and damage are wrong and paint style is the same as the armor and gauntlets: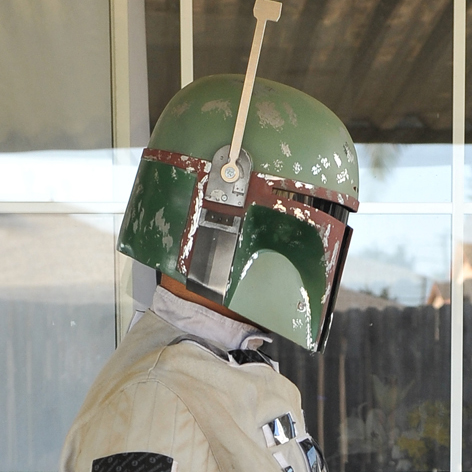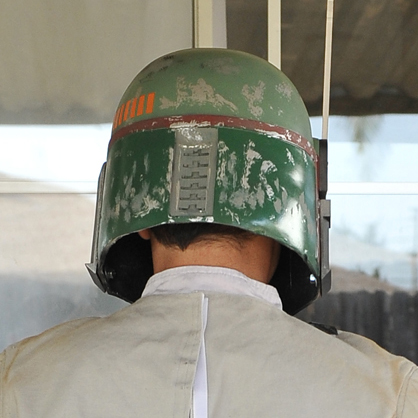 This is my first tackle at ROTJ paint up, but I am feeling more comfortable with it since I had 1 go around with completing my ESB.
Last edited by a moderator: