I'm currently painting another one of those 1/6 scale screamin models and using my own suit parts as reference rather then the real suit...
except for the helmet, as I don't have one yet...
now I got basic colours aplied on it (the body and all is finished) and it just looks... strange...
I've heard comments on the ROTJ bucket before, but it just looks... well read the thread title... the greens on both the mandibels and the back are out of tone.. the red, wich is almost pink like is out of tone (much lighter then the gauntlets and the jet pack's red...)
is it supposed to look like that or is it just me being a bad painter??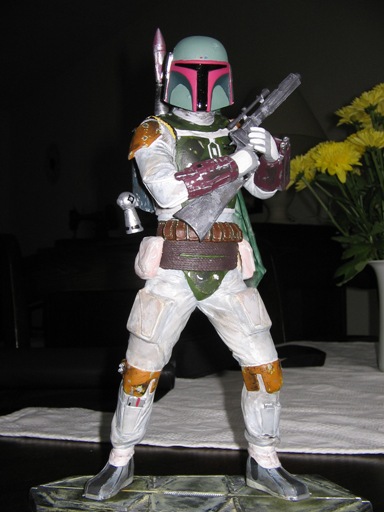 Last edited by a moderator: