For some reason, I never created a build thread here and but I was reminded to post one so here's my ESB Boba Fett build!
I haven't done a Fett or Mandalorian related build before so it was a daunting build at first. For the helmet, I got a Wasted Fett FPH II for my build. I'm really happy with how it looks and can't wait to see it fully finished!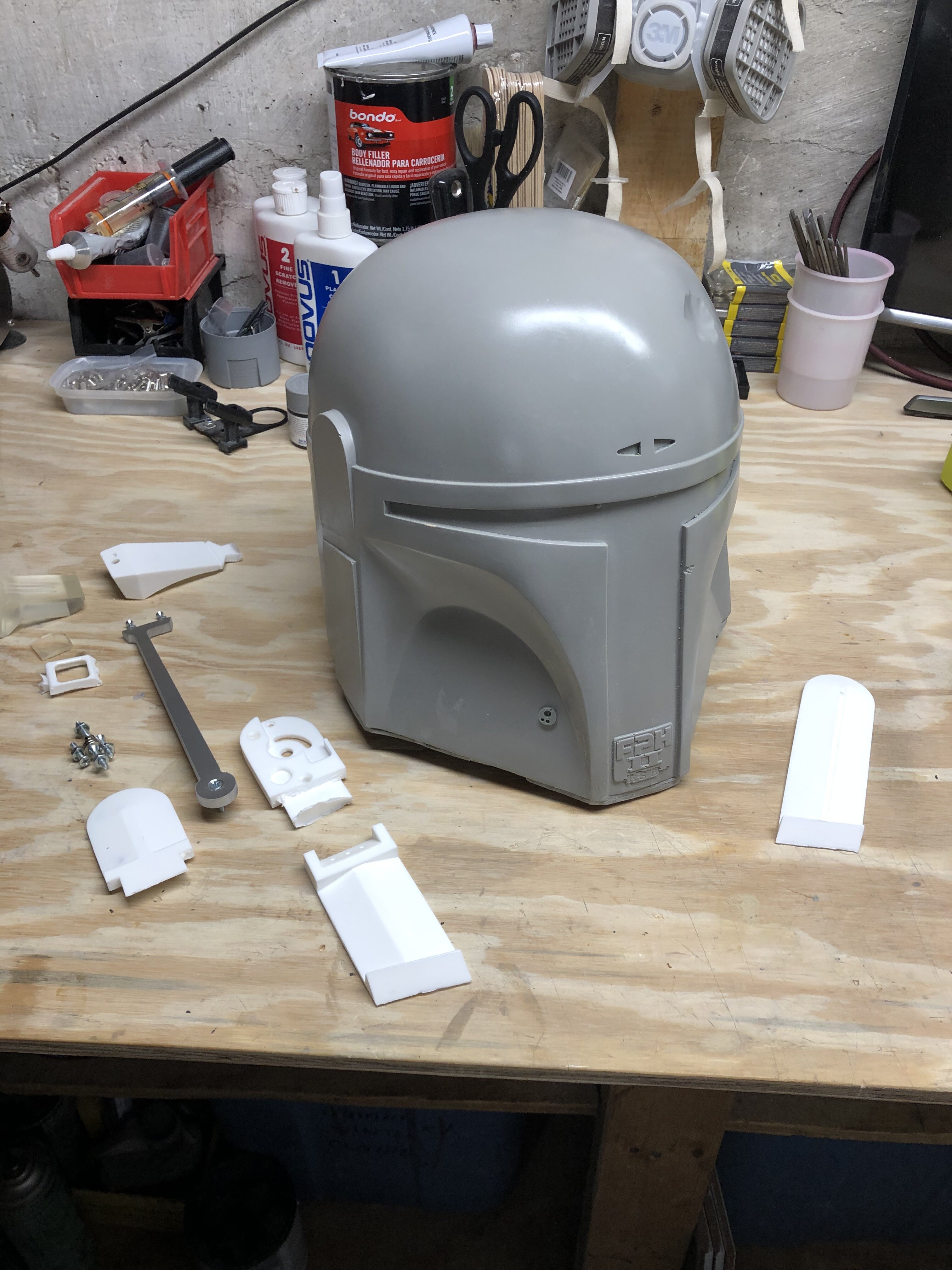 I had a lot of trouble with my helmet in the early stages. The first problem I had was with my airbrush. For some reason nothing was working so I ended up getting a new airbrush and that fixed the problem. I had tried some rattlecan paint before upgrading my airbrush, but I hated the look of it and didn't like the look of hand painting all the damage. So, I restarted the whole paint job and sprayed on the silver. Once that dried, I masked off the silver damage on the face with masking fluid and sprayed on the grey damage.
After that, I masked off the grey damage on the upper cheeks and sprayed on the black.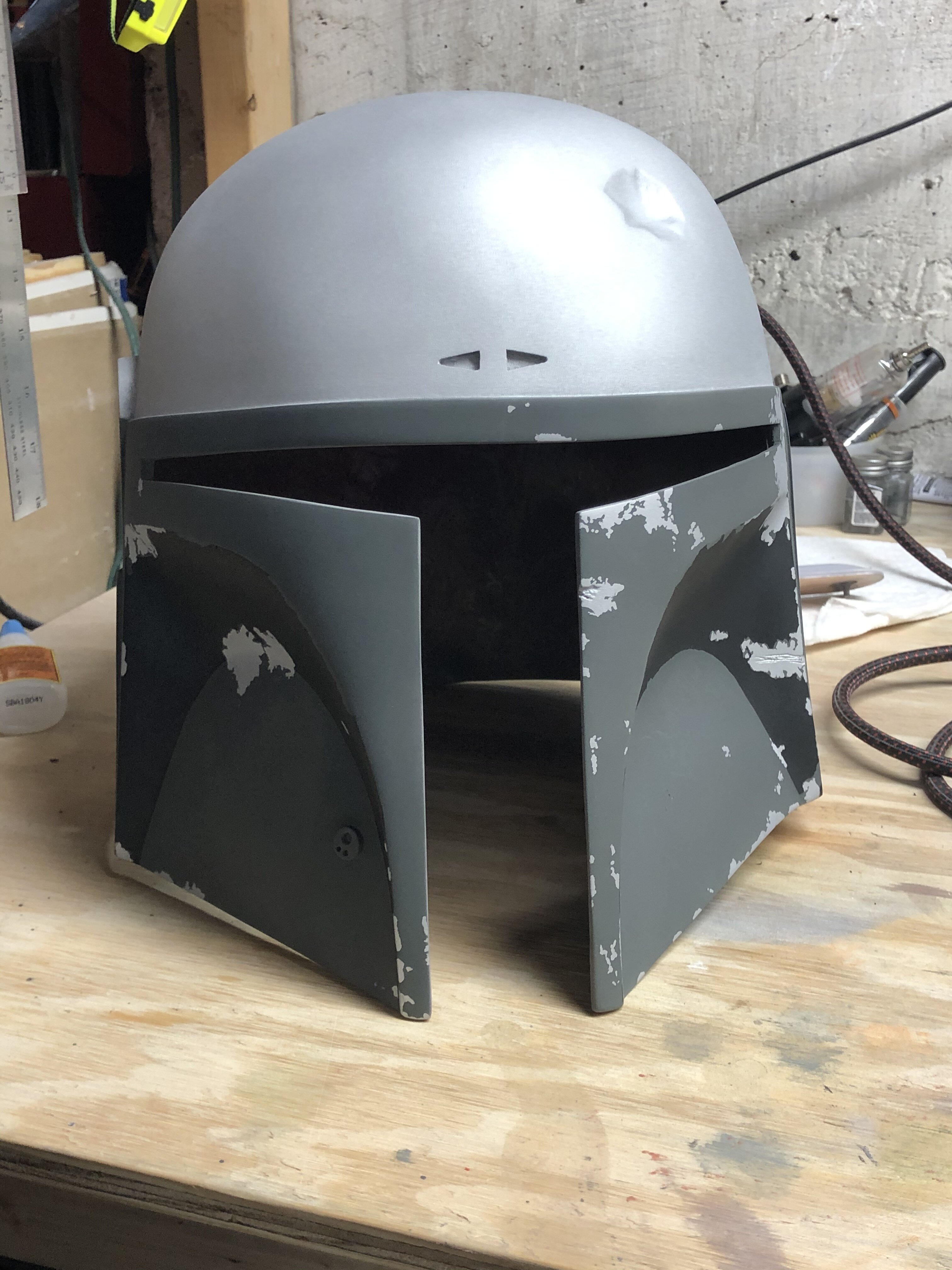 I moved on to the red after that and I decided not to stencil off the right side of the mandible and just hand paint the damage because it seemed like the easiest way to get the damage. I'll also hand paint the maroon on mandibles since I ran out of red to spray on a layer.