I've looked through the entire ESB Boba Fett photo gallery, and the girth belt position randomly fluctuates between right above the large dent...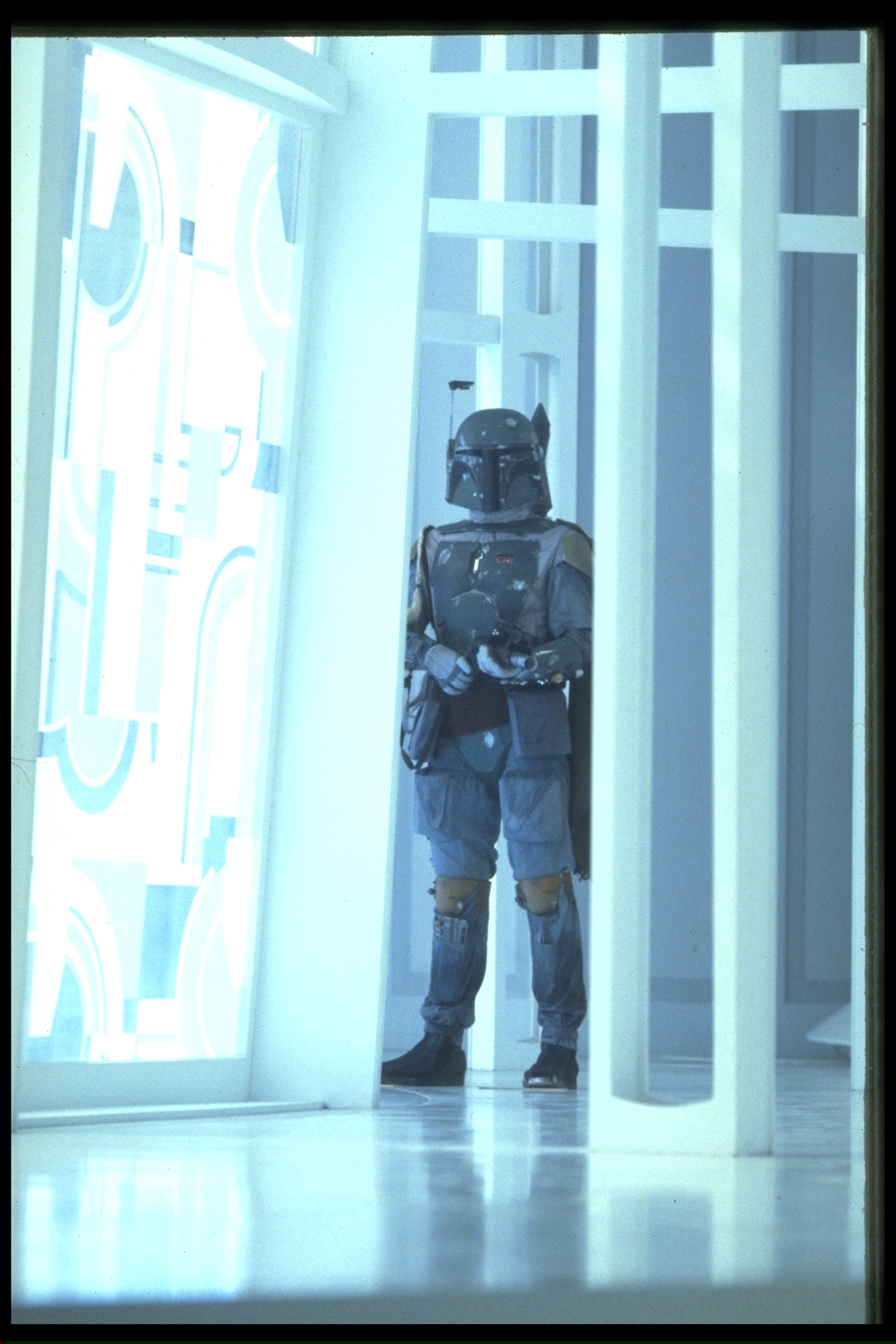 ...And above the codpiece entirely, with the ammo belt sort of in the middle...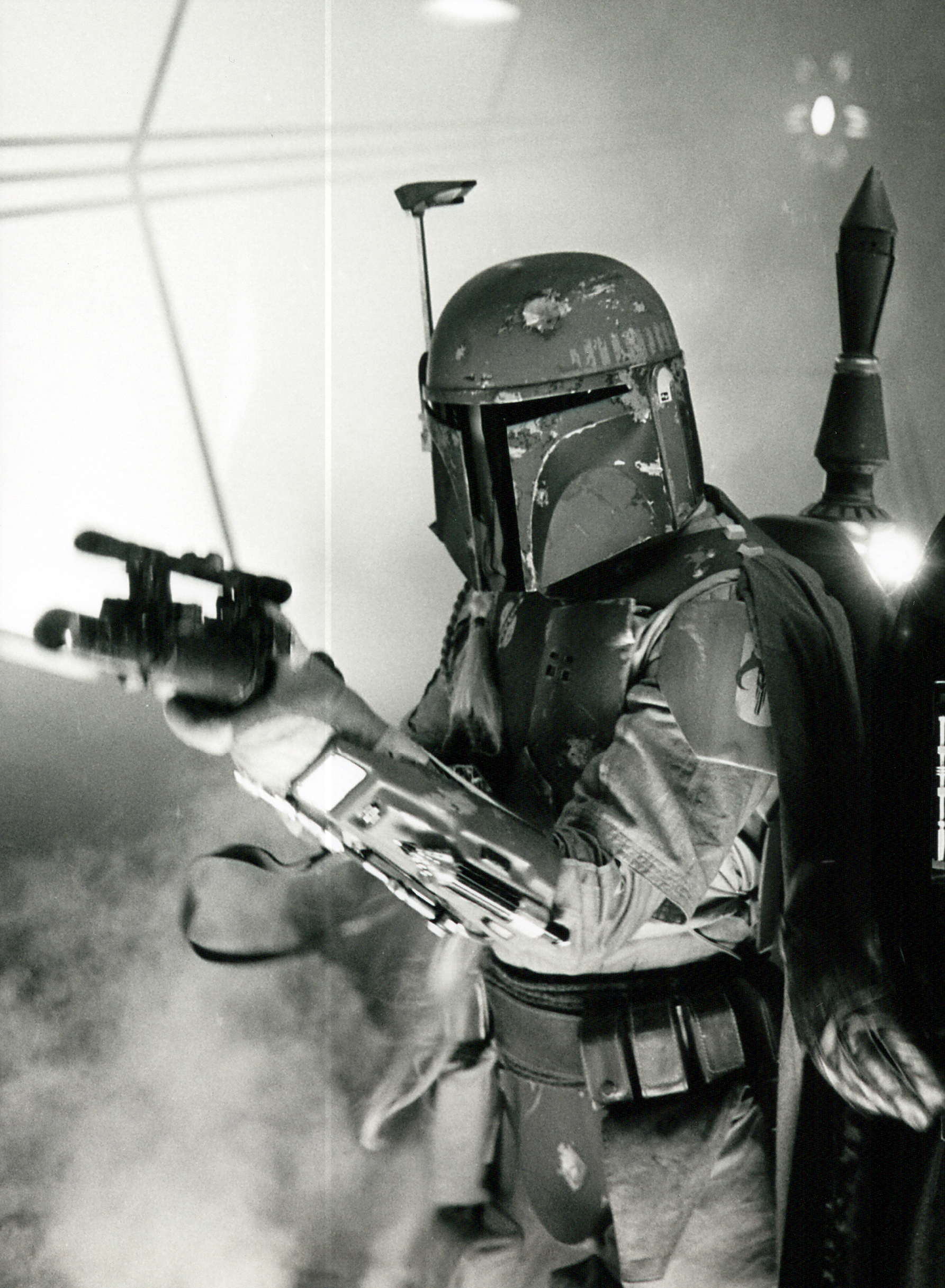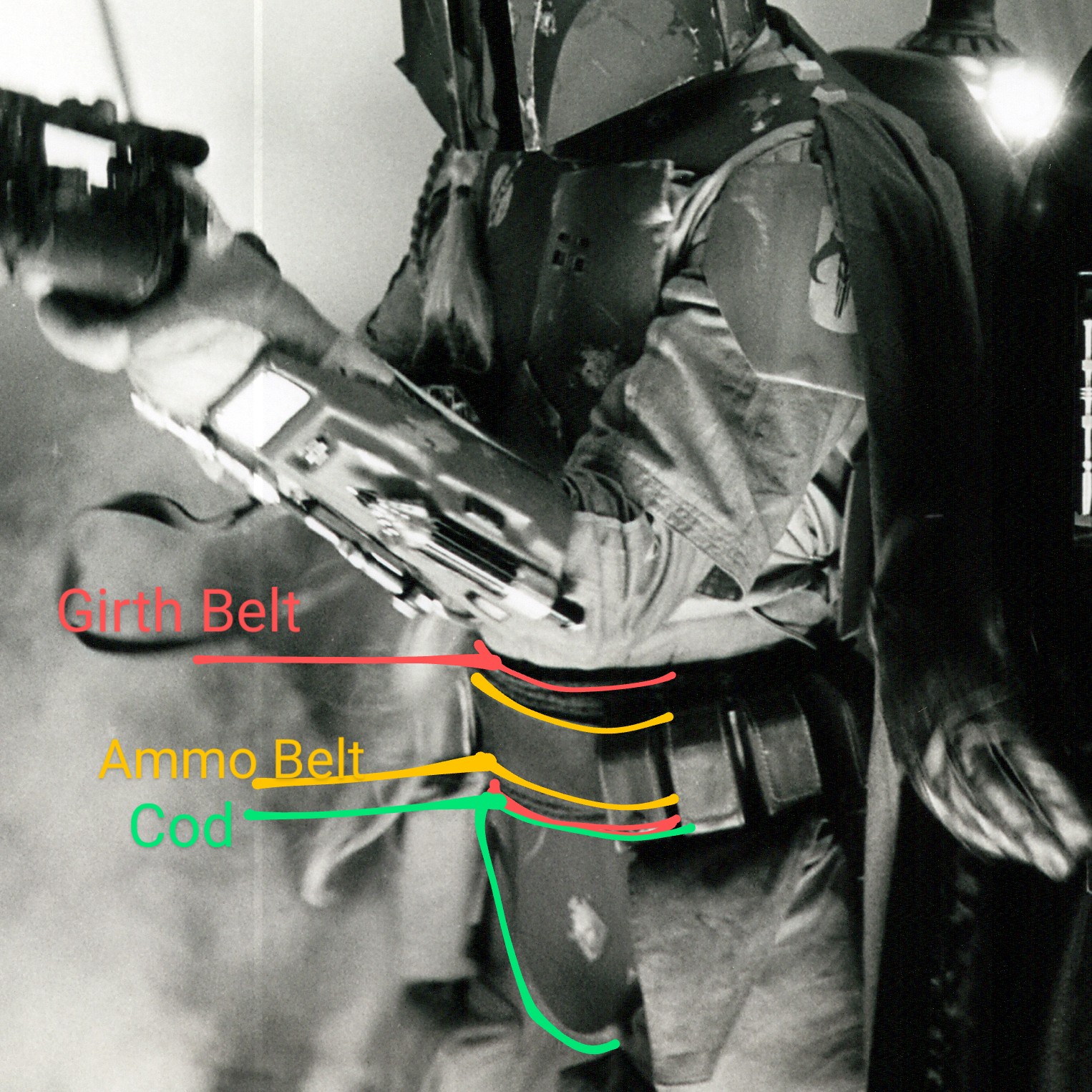 In this next picture, he may not even be wearing the girth belt at all...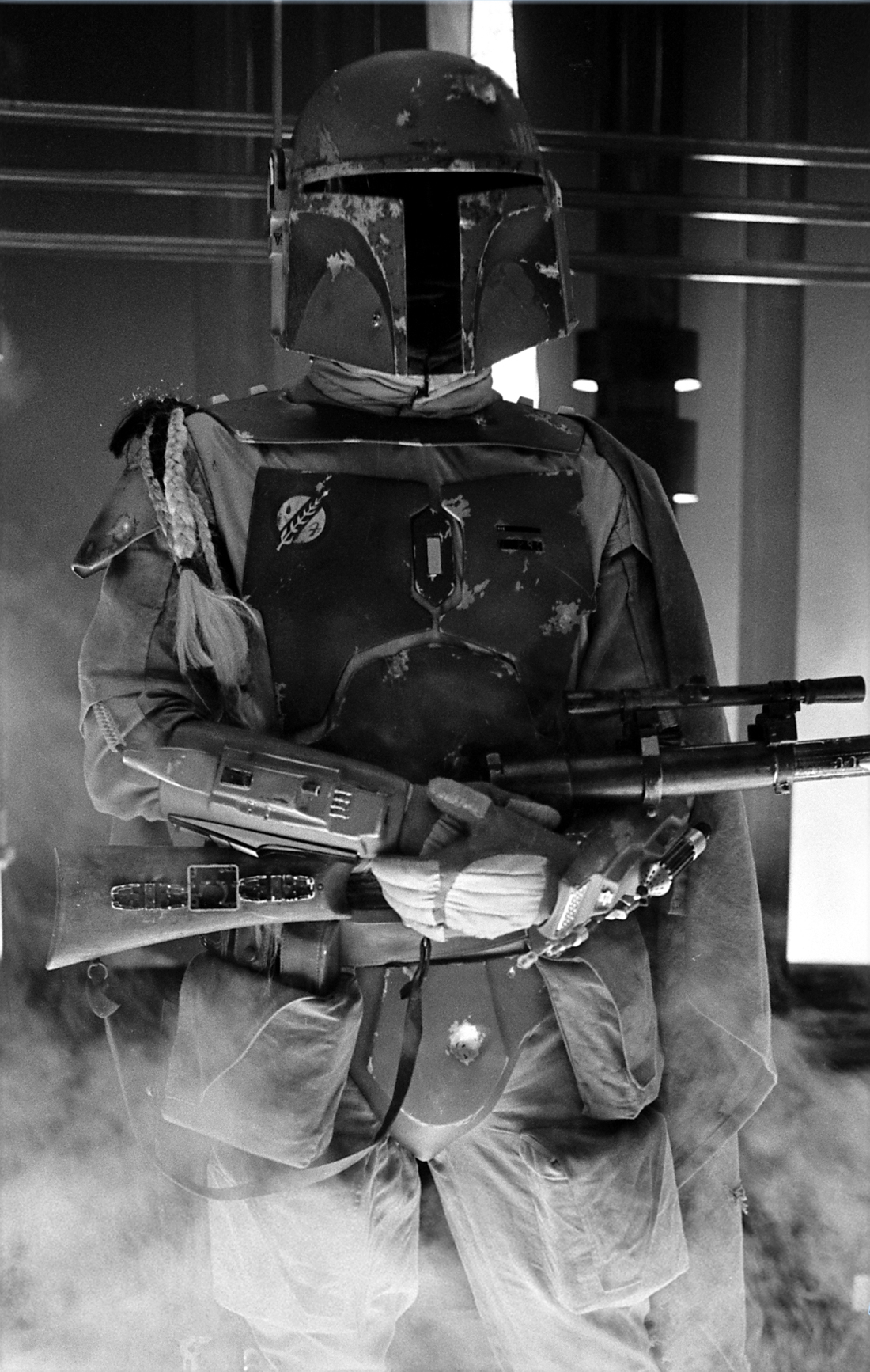 So do you think this is just due to the belt riding up the codpiece when walking? Maybe the codpiece fell down a bit? Or is this some ridiculous "screen accuracy" thing like the upside down knee pads? What way should people wear their girth belts?