FNG Ghostwalker reporting in, do you copy?
After finding Honus's instructable via a Star wars Steampunk Google trawl i decided to try my hand at it. his instructable led me here to the Dent, and about 8-10 hours of lurking in various build threads led me to Antman's excellent Tutorial and after even more snooping about to Mr.Sinclair's unbelievable Templates. Can we PLEASE stickie WoF's Template thread...? thank you.
Hope Antman is doing okay and that we get to see the end of this build sometime.
Equipped with plenty of time (i'm stay-at-home Dad till spring semester), tools, a few years of plastic modelling and Airbrushing under my belt I have embarked on building my Custom Mando bucket. At this moment the basic Bucket is drying for tomorrows dome build, i'm not wasting time eh?
(will edit in pics later)
as promised:
My Cheerleading Squad
All important Bondo and 3 shelves of SW Novels
Mandoade (aka Nuclear Waste) and my Daughter
basic Bucket is formed
I had a hell of a time getting the dome base inside the bucket as i stupidly glued it into a tube shape first... live and learn
inside shot
full mask glued onto the basic form
inside shot after i cut most of the dome base out
cutting the mask panels of the basic form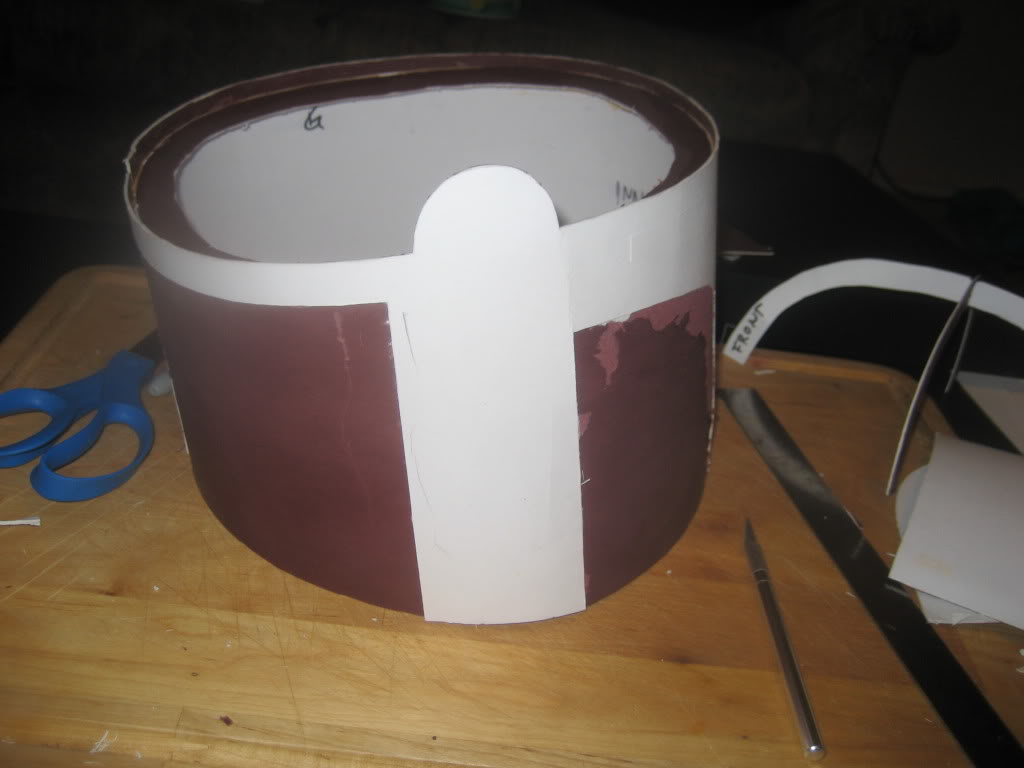 now the back part of the template included this vertical seam cover, i wasn't sure whether to cut it or glue it.. so i kept it.
the back seam is now REALLY strong...
cutting the cheek panels
and fixing some serious delamination of the mandibles and ear bases due to a bad glue job on my part.
glued in the formed upper cheek panels
for some reason the left one glued in perfectly on the first go, the right one took me 4 or 5 tries to get half glued in. had to come back and glue the other half a few minutes later after the initial glue had set. I used super glue for the tacking into place then covered the whole seam in sandable wood glue.
my eager helper,
shortly before "fetching" me the drying, formed rear dome section and tearing 2 triangles off in the process.
the formed dome sections drying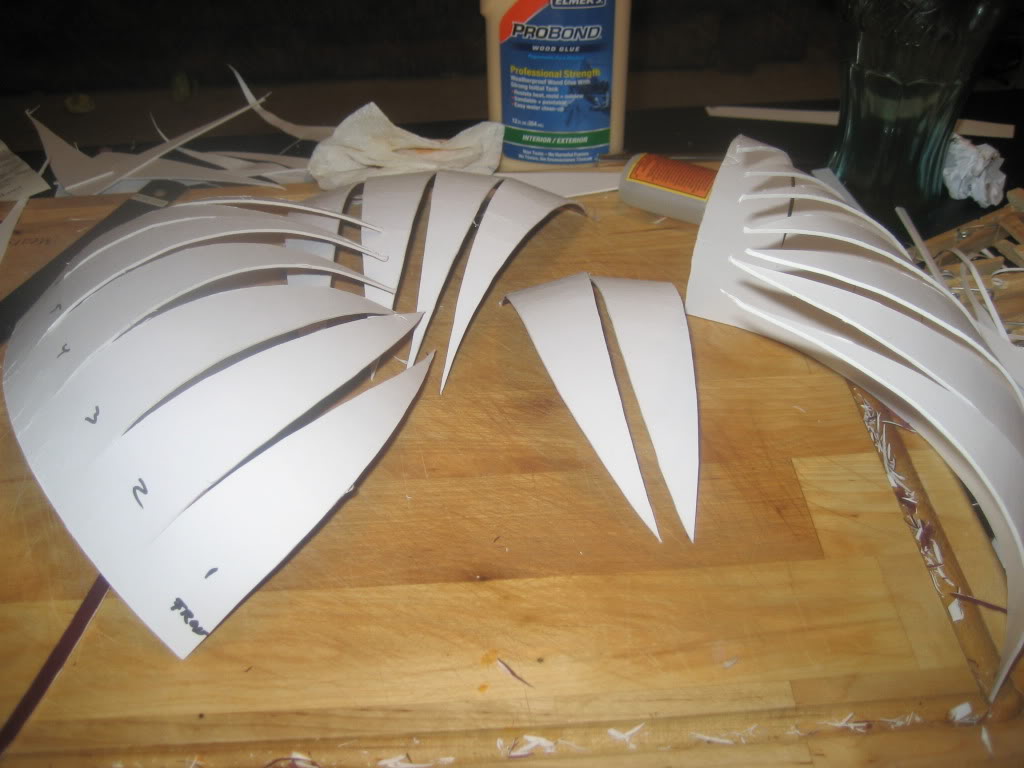 as with the cheek panels i found Mr.Antman's advice to form with fingertips like clay to be an excellent analogy.
after moistening both sides with my trusty sponge they shaped readily into the appropriate shapes.
Last edited by a moderator: