holy **** HATTRICK!!!
here we are again, I promise I'll go to bed soon.
My Bucket: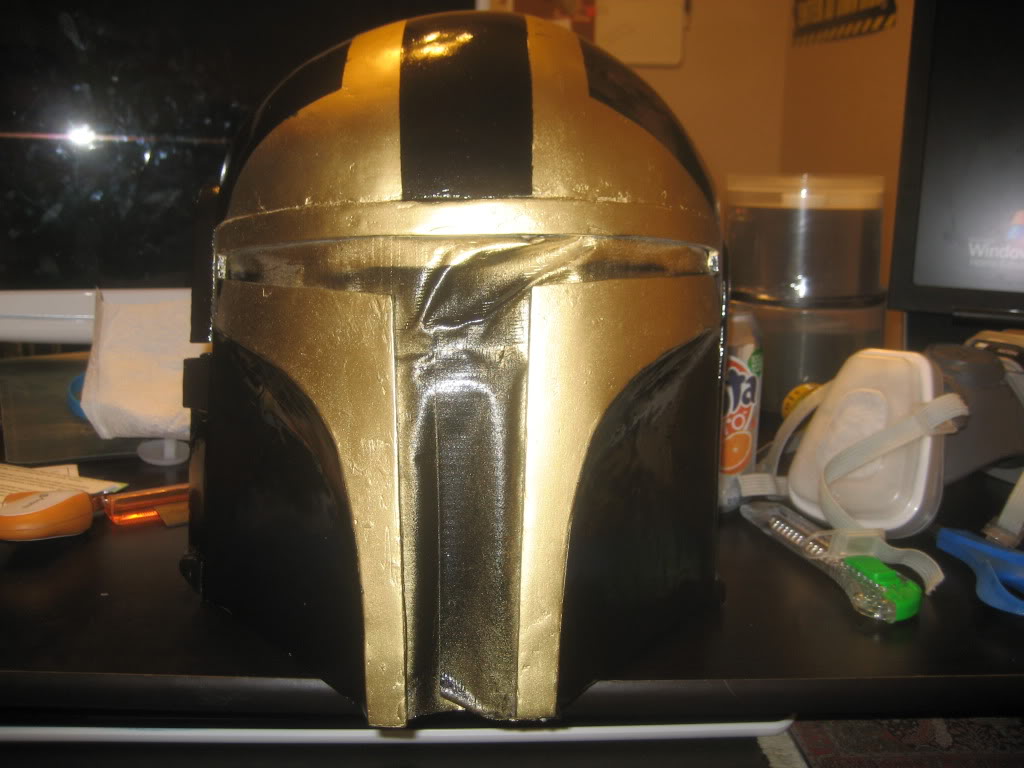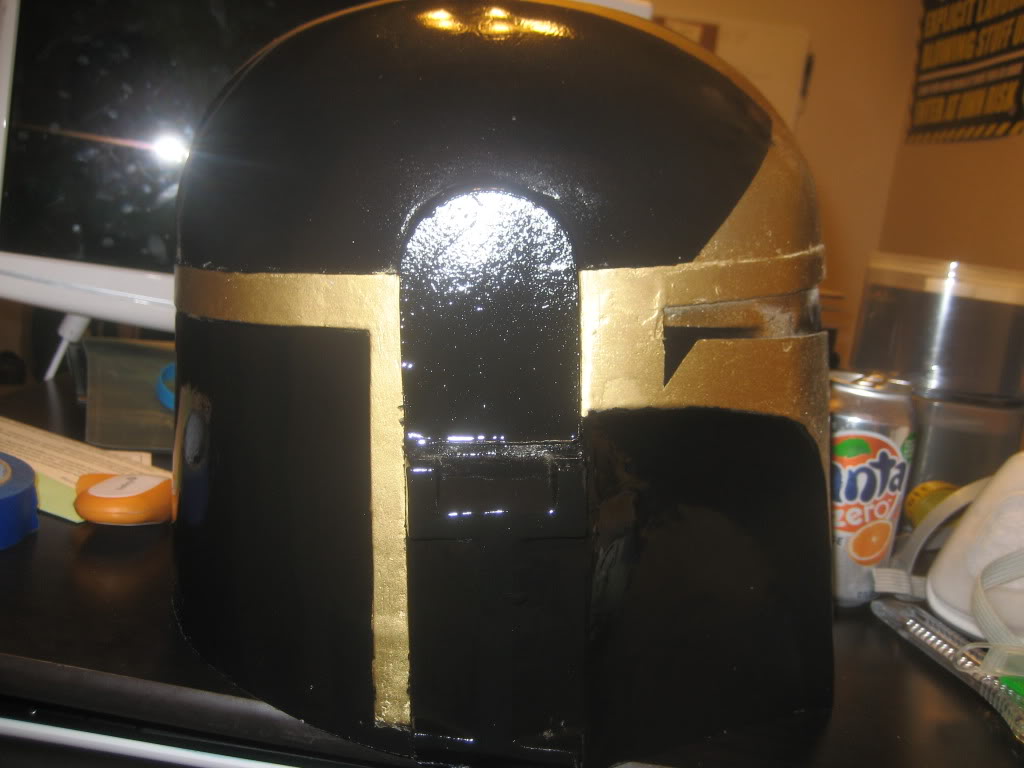 minor touch-ups needed, then clear coats ... many, many thin coats of clear finish.
I really hope the Dark Green Visors from RJSafety will work with these paintjobs.
If not I found a great Ebay store (via Mando Mercs) that sells mirrored Gold and Silver window Tint.